Governing Board
The CURA Governing Board is overseen by the Labrador Institute and is made up of 8 community members and academics. Among the many responsibilities of the Governing Board are to act as a conduit between the southern Labrador community and the CURA researchers, and to help the research team meet its goals. If you have any questions or concerns about the CURA research please reach out to our Governing Board members for information.
---
Present Members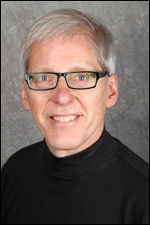 Tim Borlase
Tim Borlase
Tim has been actively involved in promoting and sustaining the arts and culture of Labrador for more than 35 years. He was a program specialist for art, music, drama, Labrador studies, and social studies with the Labrador School Board for 28 years. He then became the Director of the Labrador Institute of Memorial University from 2002-2006 where he involved the university in responding to the educational, cultural and research needs of Labradorians. He is the author of numerous publications on the heritage and culture of Labrador. He is also the founder and organizer of the Labrador Creative Arts Festival, an event which involves about 4500 students annually from many Labrador communities in the presentation of their original scripts on issues of concern and workshops with professional artists.

Acknowledgements of his contribution include, the 1989 Newfoundland and Labrador Arts in Education award, a Lifetime Achievement in the Arts Award from the Newfoundland and Labrador Arts Council, in 2000, an honorary Doctorate degree from Memorial University for the promotion of arts and education and its relationship to culture, in 2003 the Queen's Jubilee medal and in 2005 the Order of Newfoundland and Labrador. He believes that in this age of globalization and interconnectivity, being rooted in one's own culture, heritage and history is essential for young people. In 2005, Tim retired to Moncton, New Brunswick where he is now Director at the Performing Arts School at the Capitol Theatre. He is currently President of the New Brunswick Arts Board and Chair of the Greater Moncton Music Festival.



| | |
| --- | --- |
| | Ola Gatehouse |
Ola Gatehouse
Ola Gatehouse is a native Labradorian of Inuit ancestry. She has a Bachelor's of Education degree from MUN and has worked in Cartwright as a Primary/Elementary teacher (16 years) and also as an Adult Basic Education instructor (2 years). Ola brings her love for Labrador to the classroom through stories from Them Days, pictures, and especially significant historical events from the Sandwich Bay area.

Ola enjoys outdoor activities such as fishing, snowshoeing, skiing, and snowmobiling. She also spends her spare time dabbling in family geneology with Patty Way. Slipper making, sealskin mittens, and caribou tufting are projects that Ola works on in her spare time.



| | |
| --- | --- |
| Eva Luther | |
Eva Luther
Registered Labratory Technologist, 1971, College of Trades and Technology. Certificate in Educational Technology, 1997, McGill University.

Work experiences include lab technology, school secretary, St. Lewis learning resource center, substitute teacher (emergency supply), all grades at St. Lewis Academy, taught for one year - social studies grades 6 & 7, family living - grades 9 and 10, computers grades 9 and 10, involved in adult education as math instructor, GED preparation, computers and internet, designed and taught traditional and non-traditional craft courses. Interviewed trappers for phase III of the Translabrador Highway, interviewed senior women for the NCC.

Edited and was responsible for the layout and collection of pictures for the St. Lewis Oral History collection - Stories and Snaps, published a small collection of Labrador Cross stitch patterns, involved in the publication of the St. Lewis Metis Cookbook, St. Lewis Anglican Church Women's Cookbook, and a knitting graph book which features the traditional patterns found in Labrador socks and mitts.

In 2002 received one of six IT Hero Awards presented in the province by Industry Canada. Indexed the original three volumes of George Cartwright's Journals.

Retired in 2002, current interests include Labrador history, geneology and archaeology, gathering photos and anything written about Spotted Islands, collecting old photos of Labrador, hunting and gathering, organic gardening, bird watching, sewing, knitting, crochet, and our three grandchildren.



| | |
| --- | --- |
| | Martha MacDonald |
Martha MacDonald
Martha MacDonald is Associate Director of the Labrador Institute of Memorial University, and has lived in Labrador since 1988, following her education which included a BA in Canadian Studies at Mount Allison University, a diploma in French Studies from the Universite de Strasbourg, and an MA in folklore from Memorial. At present she is a PhD student in MUN's interdisciplinary program.

Martha taught folklore courses in the college-university transfer year at the College of the North Atlantic for several years. She has edited two books: Very Rough Country: Proceedings of the Labrador Explorations Symposium (2010) and The Polar Bear on the Rock: Two Windows on the World. (2009, 2012) The polar bear book recounts a legend from Nain and has been translated into Inuttut and Innu-aimun.

Martha has been involved in many community groups and initiatives. She is chair of the Labrador Creative Arts Festival (inspired by Tim Borlase) and is also the chair of the Eastern Labrador Arts Alliance, the board which runs the theatre in Goose Bay. She has been interested in Labrador history and culture since her first week here, when she read Woman of Labrador.



| | |
| --- | --- |
| Roxanne Notley | |
Roxanne Notley
Roxanne enjoys all there is to do and experience in southern Labrador. She is involved in many outdoor activities, which include fly-fishing, snowmobiling, dog sledding, skiing, hiking, berry picking, cutting firewood, boil ups, hiking, kayaking, etc. This way of life is remarkable and she understands how blessed she is to be able to continue living where she grew up when so many have had to leave in search of an easier way of life. Her work primarily involves preserving the "Labrador Lifestyle" through working with various partners with the goal to secure a strong vibrant region for those that live here and give people the option to return home.



| | |
| --- | --- |
| | Darlene Wall |
Darlene Wall
Darlene Wall is the Health & Social Sector Manager with NunatuKavut in Labrador. As an Aboriginal woman, this position gives her a great sense of personal and professional pride. She can use her passion for change to help her organization and her people. Darlene has spent most of her life as a volunteer for many groups and organizations. She believes that the skills she acquired from doing this has transferred into her professional life, giving her more enthusiasm and being able to work as a member of a team. Darlene's background is in education and leading many different youth groups, workshops, etc. She continues to use these skills on a daily basis as she writes proposals for health & social projects, including research projects, as well as help carry out the projects, while working with community on all levels. She also represents her people at many tables locally, provincially and nationally.

Darlene believes strongly that if we encourage our Aboriginal youth with a "can do" attitude they will gain more self-confidence and be ready to find their unique identity. She believes that research which truly involves community in all phases can truly make a difference for the future of her people and communities.



| | |
| --- | --- |
| Peter Whitridge | |
Peter Whitridge
Peter Whitridge is an associate professor in the Department of Archaeology at MUN. He is interested in the past thousand years or so of Inuit social and economic life throughout the North American Arctic, and most recently in the process of Inuit colonization of northern Labrador. His other recent interests include archaeologies of the body, place, children, and sport.



---
Past Members



| | |
| --- | --- |
| | Greg Mitchell |
Greg Mitchell
Greg Mitchell is currently the Senior Researcher for the NunatuKavut Community Council. He is co-author of the recent land claims filing entitled, "Unveiling NunatuKavut; Describing the Lands and People of South/Central Labrador." During his forty year eclectic career he has found himself as a farmer, writer, logger, university instructor and environmental activist. He is author of a number of articles and publications on environment and history. He is the recipient of the Douglas H. Pimlott Award from the Canadian Nature Federation in 2000, for a lifetime of work in Canadian conservation, as well as a number of other environmental conservation accolades. He lives 'off the grid' near Gillams, Bay of Islands, Newfoundland, with his wife Lynn. He now enjoys his grandchildren, boating, hunting and finding things in archives which bring people and events alive again.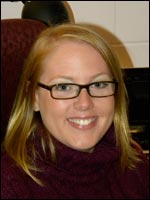 Jennifer Butler Wight
Jennifer Butler Wight
Jennifer Butler Wight is a Program Coordinator at the Labrador Institute of Memorial University in Happy Valley-Goose Bay. Prior to joining the LI's team, she was the Research Manager at the Labrador Metis Nation (now the NunatuKavut Community Council). Jennifer holds a BA in Social/Cultural Studies and a MA in Sociology. She has been involved in research since 2004 and has worked on various projects ranging from the modern funeral industry, to her own MA research on neoliberal discourses and narratives of rural development. In her spare time, Jennifer enjoys quilting and sewing, as well as hunting and reading.