The Team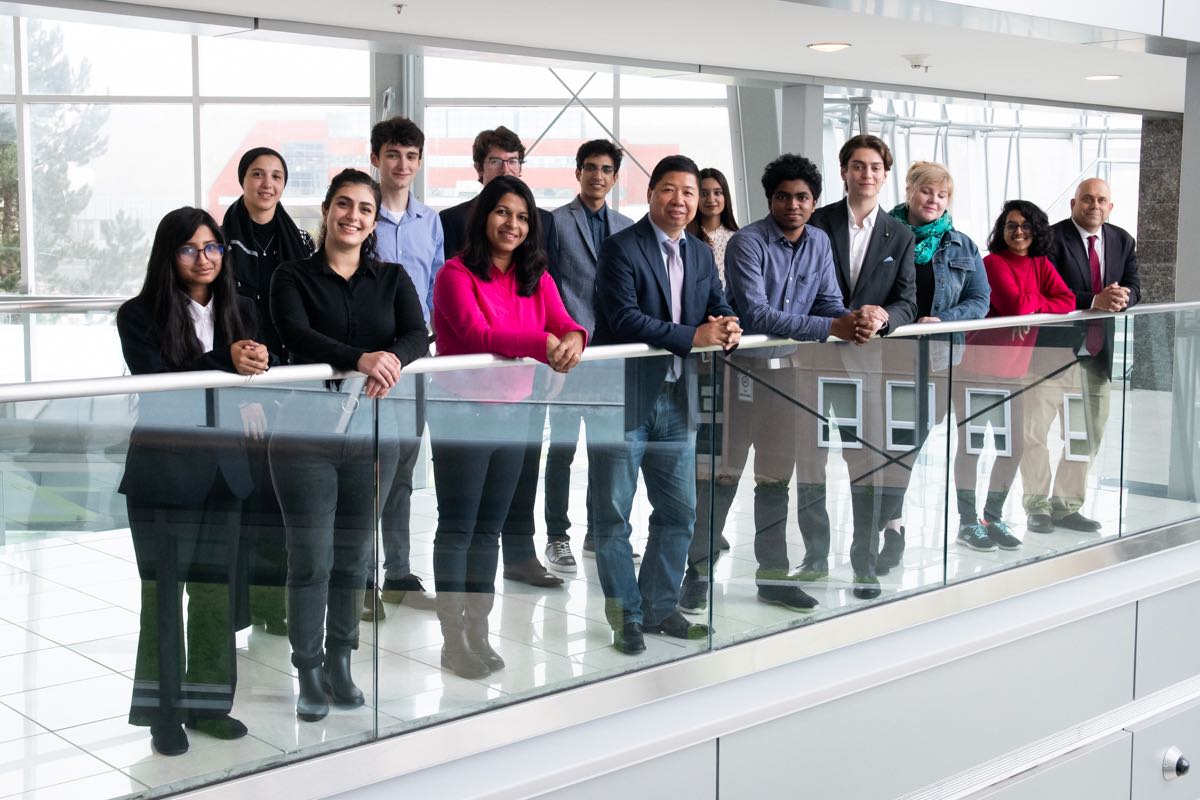 About Us
Dr. Halina Sapeha
Dr. Sapeha is a Public Engagement Postdoctoral Fellow at Memorial University of Newfoundland. She earned her Ph.D. in Comparative Public Policy from McMaster University. Her research interests include labour migration, integration of immigrants, and efficacy and effectiveness of public policies. She previously held posts in international agencies and think tanks in Europe and worked on surveys in Canada and abroad for COMPAS Research.

Dr. David Brake
Dr. Brake is a researcher, educator, internet consultant, and journalist. His broad research interests include digital divides and digital media literacy, mediated interpersonal interaction, the political economy of the social web and other internet applications, online journalism (in particular journalists and user-generated content), and the interconnections between new media, the mass media, and politics. His Ph.D. thesis (London School of Economics) was on personal webloggers and their relationship with their audiences.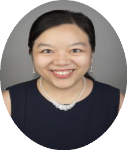 Dr. Tingting Zhang
She is an Assistant Professor of Organization Studies and Analytics at Girard School of Management, Merrimack College in North Andover, Massachusetts, USA. Her research interest focuses on how various training and development mechanisms, such as occupational licensing, certificates, apprenticeship, and other non-degree occupational credentials, affect employees' labor market performances and career outcomes. She earned a Doctorate in Industrial Relations and Human Resources and a Master in Economics from the University of Toronto. She published in journals such as the British Journal of Industrial Relations, International Migration Review, Education Finance and Policy, International Journal of Training and Development, and Canadian Public Policy.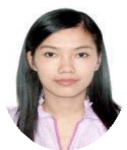 Dr. Zhen (Jane) Zhu
Dr. Zhu is an Associate Professor in the Department of Economics and Management at Sichuan College of Architectural Technology. Her research interests include human capital investment efficiency, the development of the Human Resources service industry in Sichuan, China, and linkages between workforce diversity and workplace productivity. With over 20 years of working experience in human resources and human capital research, Jane has developed a broad range of technical expertise in data collection, processing, and analysis from existing research, survey, interview, and other sources.

Dr. Sherine Khattab
Dr. Khattab is currently a research fellow and a sessional instructor in the Department of Economics at Memorial University of Newfoundland. She earned her interdisciplinary Ph.D. in the three distinct areas of Economics, Political Science, and Geography from Memorial University of Newfoundland. Dr. Khattab's research investigates the gender wage gap and its relationship to geographic mobility. Her research findings addressed economics concerns and recommended new policies and government programs to alleviate the current wage gap in Newfoundland and Labrador. Dr. Khattab's research interests include labour market mobility, gender wage gap, place attachment, immigrants' integration in the workplace, workforce diversity, and labour market policies.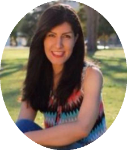 Dr. Elahe Nezhadossein
Dr. Nezhadossein recently obtained her Ph.D. in Sociology at Memorial University, following studies at the University of Tehran (Bachelor of Political Science 2007; Masters of Political Sciences 2010) and at New Mexico State University (Masters of Sociology 2014. Minor: Women Studies). During her Ph.D. studies, she had the opportunity to work with the Association for New Canadians on topics related to immigrants and refugees, culture, and media. Elahe has taught courses at university level, including Introduction to Sociology, and has guest lectured on topics related to culture, technology, and media.

Dr. Na Xiao
Dr. Xiao is an Associate Professor in the Faculty of Management at Laurentian University. She has graduated from Queen's University in Canada, and Tsinghua University in China. Her research interests are immigrants' identity, workforce, innovation, goals, product evaluations, gifting, etc. She has expertise in both quantitative and qualitative methodology.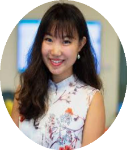 Ruby (Ruishan) Zhang
Ruby (Ruishan) Zhang completed her Bachelor's degree in Economics, Mathematics, and Statistics at the University of Chicago. Her interests are infirm behavior, labor market outcomes, and innovation. She has previously worked at the Center for the Economics of Human Development where she analyzed the long-term health outcomes of early childhood care programs. She is currently working at Harvard University where she analyzes the determinants of socioeconomic inequality. She will be starting her economics Ph.D. in the fall.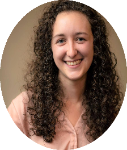 Kerri Claire Neil
Kerri has a B.A. (Hons.) in Economics from Memorial University and is completing her M.A. in Sociology at Memorial. Kerri Claire has worked with Dr. Fangs on several projects researching immigration and municipal service delivery in the province, with a focus on policy development, and has several publications, including the Democracy Cookbook.
Christopher Mick Stevens
Mick Stevens is an M.A. candidate at Memorial University of Newfoundland, whose areas of focus include histories of imperialism and colonialism, Newfoundland history, and Newfoundland's Indigenous history. He has worked previously as a research assistant on projects within the Departments of History, Geography, and Sociology. Mick's current research project focuses on travel writing on Newfoundland in the nineteenth century and how European authors imagined and imposed ideas of class, gender, and race.

John Hartley
John is an MA student in economics at Memorial University of Newfoundland. Previously, he has jointly completed a Bachelor of Commerce (Co-op) and Bachelor of Arts at MUN and has work experience in positions that combined accounting, research, and writing. He is currently focusing his research on the theoretical and empirical analysis of Canadian labour market inefficiencies.

Evan McCarthy
Evan is an undergraduate research assistant pursuing a B.A. in Economics at Memorial University. He is assisting Dr. Fang with projects related to immigration and the labour market in Atlantic Canada. His research interests include economic growth strategies for Newfoundland and Labrador, labour market, immigration, natural resource, and environmental economics." He is hoping to pursue an MA in Economics in the following year.

Jason Waters
Jason is an MA student in political science who has joined the team as a GA. Jason will provide qualitative policy research assistance as well as supporting the upcoming Immigration and Sustainable Development conference. His research interests focus on public policy and local governance.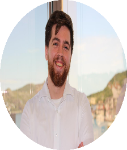 Troy Osmond
Troy graduated from Memorial University with a Master of Arts in Economics in October 2018. Mr. Osmond currently works at the Newfoundland and Labrador branch of the Atlantic Canada Opportunities Agency (ACOA) within the Policy, Economics and Communications department as an economic analyst. Mr. Osmond has conducted analysis on a vast range of topics including economic modeling, sectoral analysis, geographic performance, skills and educations shortages and fiscal conditions. Troy has presented his analysis to a range of groups in different provinces. These presentations and attending conferences have allowed him to grow his network of connections.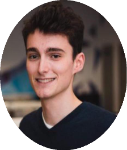 Alex Wells David
Alex is an undergraduate research assistant pursuing a joint Bachelor of Commerce and Bachelor of Arts in Economics at Memorial University. He is assisting the Stephen Jarislowsky chair in various projects on immigration and labour research. His areas of interest include the economics of immigration and labour.
Fatemeh Naderi
Fatemeh is a third-year undergraduate student pursuing an Economics degree at Memorial University. She is currently working as a research volunteer for the Economic women's council. Also, she will be assisting the research team under the supervision of Dr. Tony Fang in research areas including immigration integration and retention, human resource management, and labor economics.