Veronica Masden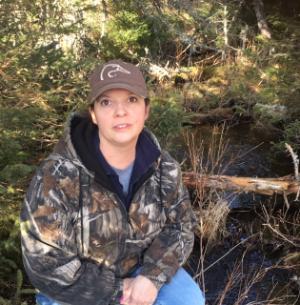 Veronica Madsen is a member of the Metepengiag Mi'Kmaq Nation, New Brunswick. Veronica's love for travel has taken her to many places in the northern hemisphere, and for many years she has called Denmark home. A work opportunity brought the family to Newfoundland and Labrador in 2006 where they have called home ever since. It is here at Memorial University where Veronica acquired her BA and is continuing her education with a MA in Geography.
It was at Memorial University where she discovered the Indigenous Student Resource Centre which is a place of support for Indigenous students. It is here where she began to get a better understanding of her culture. She is an active member of the Mawita'jik Drum group where she has been able to explore another avenue of creativity.
Her research interest lies in community-led housing initiatives in northern Indigenous communities. She is looking forward to working with Fort Good Hope in assessing housing needs, potential gaps in supports geared towards housing as a space and home as a place.