Siyi Zhou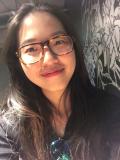 siyiz@mun.ca
Supervisor:
Nicholas Lynch
Research Groups:
ACE Space (https://www.munacespace.com)
Previous Education:
College Diploma in Education (East China Normal University, Shanghai, China)
BA in Psychology and Geography (Memorial University of Newfoundland)
Research Project Description:
As part of the ACE group, I will be investigating adaptive reuses of churches/other worship space in North America (mainly Canada).
Religious communities are continuously changing and closure, or relocation, of sacred sites and Over the last decade, there has been a dramatic increase in the reuse of closed (or partially closed) churches into community hubs, dynamic spaces that provide social housing, community kitchens, community events spaces, and other religious and secular-functions. Reused worship spaces that act as shared spaces for local people to gather and socialize can potentially help regain local sense of belonging and reform communities.
My research aims at investigating how repurposed worship spaces support community cohesion and impact the formation of contemporary urban landscapes in a heritage city that has had multiple examples of creative reuse of worship spaces.
Research Interests:
Urban Geography and Planning
Cultural Heritage
Smart City
Sustainability