Sharmane Allen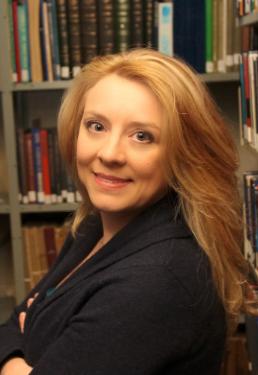 Tel: (709) 725-2730
Email: t85sfma[at]mun[dot]ca
Supervisor
Dr. Charlie Mather
Thesis Title
"For sale: one fishing enterprise including boat, gear, license and quota"
Mapping the Conceptual, Performative, and Performed Nature of Rights-Based Fisheries Management in the Commercial Fisheries of the Coast of Bays Region of Newfoundland
Research Description
Rights-based fisheries management (RBFM) is based on an economic theory which argues that transferable property rights associated with licences and quotas lead to economically efficient and ecologically sustainable fisheries. Since the 1970s, RBFM has become the dominant mode of fisheries management in Newfoundland and Labrador (NL). However, rather than providing clarity and efficiency, the Province's RBFM regime is very complex and riddled with legal ambiguities concerning the property-nature of licences and quotas. My thesis provides a comprehensive description of this regime and intends to clarify the conceptual and legal ambiguities concerning licences and quotas by addressing the following questions: What is RBFM? When and how was RBFM implemented in NL's commercial fishery? Are licences and quotas property in the context of this fishery? How are licences and quotas perceived and practiced in this fishery? How have Canadian courts defined licences and quotas? How have court rulings impacted NL's RBFM regime?
My thesis is informed by the sensibilities of legal geography and David Delaney's Nomospheric Framework (Greek word nomos meaning 'law' or 'custom' and the Latin word sphere meaning space). It foregrounds the nomosphere in the analysis of RBFM – something that has received little attention from RBFM theorists despite my findings that contextual legal frameworks are the source of much ambiguity in RBFM regimes. My thesis introduces nomospheric investigations into the study of commercial fisheries while at the same time introducing the commercial fishery to legal geography.
Research Interests
• Legal Geography
• Natural Resource Governance
• Fisheries Governance
• Small-Scale Fisheries
• Newfoundland and Labrador Commercial Fisheries
• Capture Fishery – Aquaculture Interactions
• North Atlantic Fisheries Policy
• Rights Based Management
• Rural Communities
• Public Policy
• Comparative Analysis
Awards/Distinctions
[2016-Present] Fellow of the Institute of Social and Economic Research, Memorial University
[2016-2017] Doctoral Fellowship, Institute of Social and Economic Research
[2016] J. R. Smallwood Foundation Research Grant
[2014] Passed Ph.D. Comprehensive Examinations with Distinction
[2013-2016] Joseph-Armand Bombardier Doctoral Scholarship
[2008] Community-University Research for Recovery Alliance Scholarship
[2008] Ph.D. Fellowship, Department of Sociology, Memorial University
[2000] Dalhousie University's Guy Henson Gold Medal for academic achievement, social justice, personal integrity and professionalism in public administration.
Conference Presentations
[December 2015] "For sale: one fishing enterprise including boat, gear, license and quota - Mapping Contested Understandings of What Counts as Property in Canada's Commercial Fisheries" Contested Property Claims, Aarhus University, Aarhus, DK.
[October 2015] "Knowledge Institutions for Democracy in Canada in the 21st Century", Royal Society of Canada's Dialogue on Knowledge and Democracy Multi-Stakeholder Workshop, Memorial University, St. John's, NL. (Speaker and Panel Participant)
[June 2015] "Water Justice - The Implications of Tradable Property Rights for Sustainable Commercial Fisheries", Atlantic Council for International Cooperation, St. John's, NL.
[November 2013] "Overview of Newfoundland and Labrador Commercial Fishery", Community Health & Humanities, Faculty of Medicine, Memorial University, St. John's NL.
[August 2013] "Co-managing Small-Scale Fisheries – A Promising but Missed Opportunity in Newfoundland and Labrador" Canadian Association of Geographers, St. John's, NL.
[June 2013] "Multiple and Shifting Images within Fishery Management Institutions – The Case of Canada", People and the Sea VII - Maritime Futures, Centre for Maritime Research, Amsterdam, NL.
[May 2010] "The Results of Newfoundland and Labrador's 2004 and 2006 Costs and Earnings (C&E) Surveys", Community-University Research for Recovery Alliance (CURRA), Memorial University, St. John's, NL.
Research Affiliations
Research Assistant - Ocean Frontier Institute
Blogs and News Stories
https://www.mun.ca/hss/programs/graduate/student_of_month/2017/02_2017_sharmane_allen.php
• http://smallscales.ca/2013/07/15/recognizing-and-protecting-our-small-scale-fisheries/
• http://www.thecoaster.ca/News/Local/2013-08-06/article-3340086/Allen-attends-UN-meeting-on-small-scale-fisheries/1
• http://undpwatch.blogspot.ca/2013/08/united-nations-wants-to-control-small.html
• http://toobigtoignore.net/wp-content/uploads/2013/07/The-Coaster-Feb-12-2013-1.pdf