Markus Riener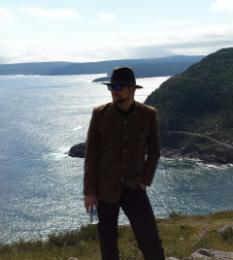 mgr508[at]mun[dot]ca
Supervisor:
Dr. Nicholas Lynch
Research Groups:
ACE - munacespace[dot]com
Previous Education:
(1 Semester, general studies, East Carolina University, NC, USA)
(3 Semester, B.Ed. University of Vienna, Austria)
B.Sc. in Geography, Memorial University (2020)
Research Project Description:
As part of the ACE group, I will be investigating adaptive reuses of churches (and other religious spaces) in North America and Europe.
Religious communities are continuously changing and closure, or relocation, of sacred sites and spaces is not uncommon. Yet, in North America
it is a rather new phenomenon to repurpose sites of worship into other forms of gathering and living, such as community spaces (e.g., libraries, function halls, museums),
spaces of consumption (e.g., pubs, breweries, night clubs) or accommodation (e.g., private lofts, Airbnb´s).
Research Interests:
Urban Planning
Theology & Religious Studies
Geographic Information Systems
Urban Demographics