Undergraduate Studies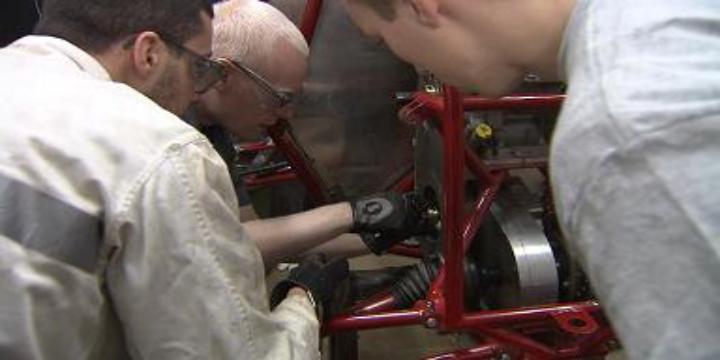 Welcome to the Mechanical Engineering program. In first year (Engineering One), you'll get to know many classmates as you share a common program of mathematics, basic science (physics and chemistry) and engineering fundamentals. Because everything we do is built around co-operative work terms, you'll discover that you can get involved in student life activities with your academic timetables and work placements blending seamlessly.
Click on Current Student Resources for: lists of courses and instructors, your semester schedule, exam information, complementary studies and promotion averages and decisions.
Your undergraduate years are just the beginning. Memorial University supports student leadership and innovation in engineering education, community service and engineering research. We're glad that you're part of the evolving story of Memorial University, the natural place where people and ideas become.