Toddler Centre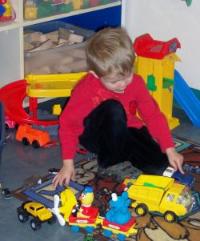 The Toddler Centre is located on the first floor and is licensed to care for up to twenty children ages 2 years - 3 years and 4 months.
The Toddler Centre offers a full time program and part time full-day program options as well.
Contact Candice Butler, Program Administrator for further information at 864-2352, or email childcare@mun.ca
Consult the weekly fee schedule for a complete listing of part time programs.