Transitioning to Banner 9
BANNER USERS (HR, Finance and Student)
It's important that users are now using Banner 9. As of Monday March 2, 2020, Banner 8 INB access will be removed in an effort to decommission Banner 8.
If you have an active Banner 8 account, your Banner 9 account should be setup and ready for you to access. Banner 9 online tutorials and training materials are available, and you can follow the "How to access Banner 9" instructions online to access your Banner 9 account using your Banner 8 User ID (UABCD123) and the password reset functionality in Banner 9. A recording of the Banner 9 information session and navigation aids are also available online.
BANNER WORKFLOW USERS (FLAC and Graduate Studies Payroll)
Faculty Load and Compensation (FLAC) and Graduate Studies Payroll users can now access Banner workfow using their Banner 9 credentials.
SELF SERVICE USERS
Please note, Self-Service is not being upgraded at this time. If you access Banner HR, Finance and Student modules via Self-Service your access will remain the same.
BANNER SUPPORT TEAM
If you have any questions about Banner, please contact the Banner systems team consisting of:
Banner Finance Team: Tracey Neary (tlneary@mun.ca), Doug Bailey (dbailey@mun.ca), and Bill Hillyard (bhillyard@mun.ca);
Banner HR Team: Brad Reid (bradr@mun.ca) and Kim Slaney (kimberls@mun.ca);
Banner Student Team: Robin Baggs (rbaggs@mun.ca) and Glenn Perfect (gperfect@mun.ca).
---
This upgrade will be executed in a phased approach.
Project 1 Banner 9 Architecture and Design – Complete
Project 2 HR – Complete, live as of October 6th 2018
Project 3 Finance – Complete, live as of June 15th, transition to users underway
Project 4 Student – Deployment scheduled for Oct 2019
Project 5 Self Service upgrade –Anticipated 2020/2021
With any system upgrade, we know that people often grow concerned over what will change, and we have been working closely with our partner, Ellucian, to understand and anticipate those changes. To date, most of the feedback that other institutions have provided indicates that getting used to the new interface and navigation takes minimal effort. To date, hundreds of Banner customers have already upgraded or are in the process of upgrading, and we will be able to share experiences across the Banner community as we roll out Banner 9 here.
Single Sign-on for all Banner 9 Modules
Ethos Identity will enable Memorial to avoid the fragmented approach to access Banner 9 Administrative modules.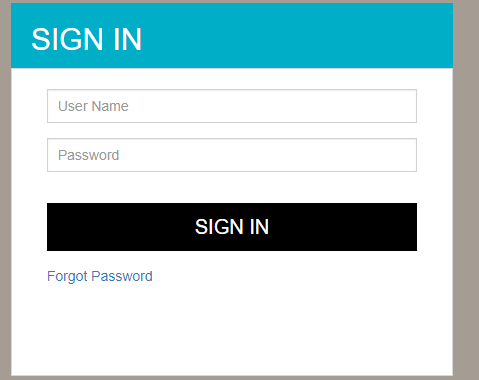 Common Menus for All Banner 9 Modules
Application Navigator welcome screen offers a "google like" experience for navigating throughout Banner Admin pages, offering four ways to search.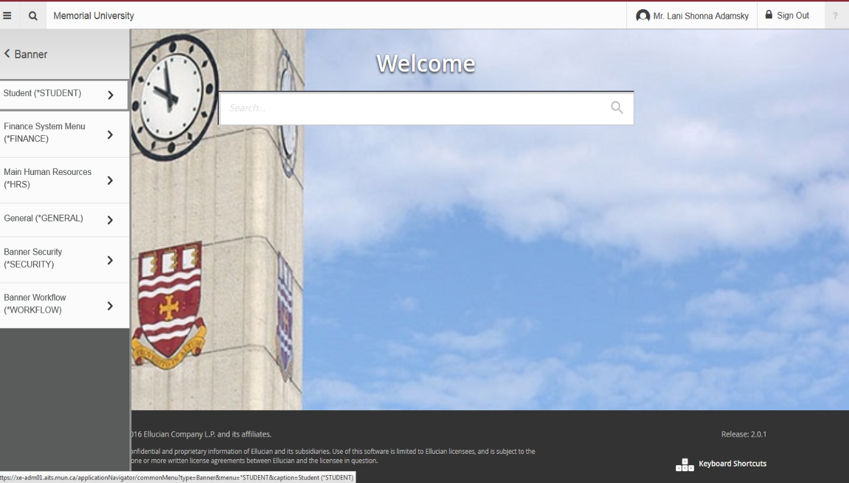 Branded Banner 9 Pages
Modernized user interface/customized branding and improved navigation including:
Filtering
Lookups/Searching
Multiple record views
Favorites and Recently viewed items
Collapsing of sections within a page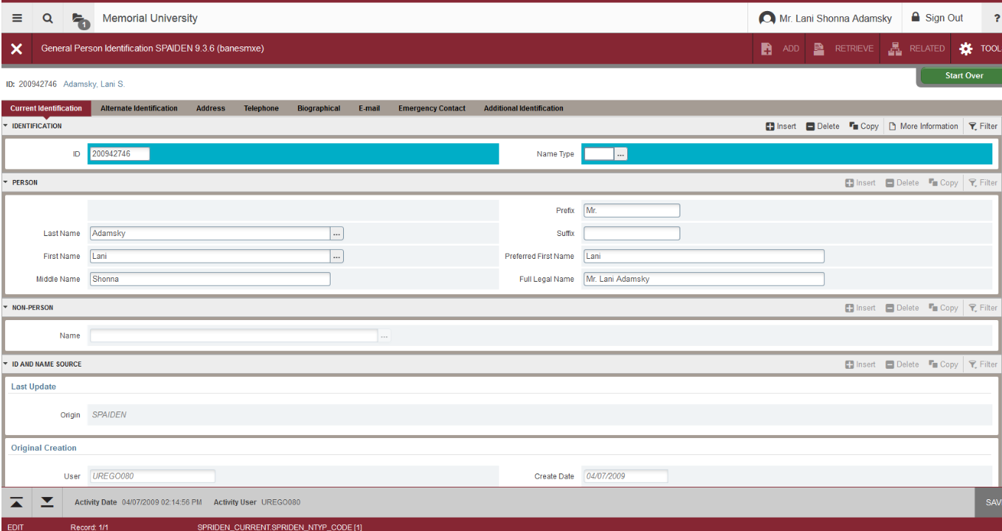 What is Banner 9?
Banner 9 is a campus-wide initiative to upgrade our Banner environment from Banner 8 to Banner 9. Banner 9 delivers a fresh user experience, all-new tools, and significantly improved capabilities across Banner, driving new efficiencies so you can focus on student success. Banner 9 is easily compatible with all mobile devices and eliminates browser compatibility issues (you're no longer tied to Internet Explorer).
When are we upgrading to Banner 9?
This upgrade will be done in phased approach.
Project 1 Banner 9 Architecture and Design – July 2018
Project 2 HR – October 2018
Project 3 Finance – June 2019
Project 4 Student – Anticipated Oct 2019
Project 5 Self Service upgrade – 2020
Why are we upgrading to Banner 9?
Ellucian, the provider of Banner, is moving away from using the Banner 8 forms (built from a technology called Oracle forms). The Banner forms have been rebuilt using modern web technologies such as HTML, CSS, and JavaScript in the Banner 9 forms. Also, the new Banner 9 forms eliminate the need to have Java run inside the web browser.
How many users will be affected by this upgrade?
Students, faculty, and staff who currently use Banner in their respective areas will be affected by this upgrade. Overall, there are approximately 1000 staff and faculty users of Banner. There are several thousand student users.
How long does it take to learn the new interface?
Banner 9 introduces changes affecting user navigation. The forms and processes remain the same, but have a different layout and design.
Will there be training on Banner 9?
Yes. The different offices will be offering area specific training for the different functional areas across campus. You will be notified when your area will be having training.
Will I use the same credentials to log into Banner 9?
You will use the same ID to log into Banner 9 as you use in Banner 8. However, because they are two different systems, they require two different passwords.
Banner 9 Login Screen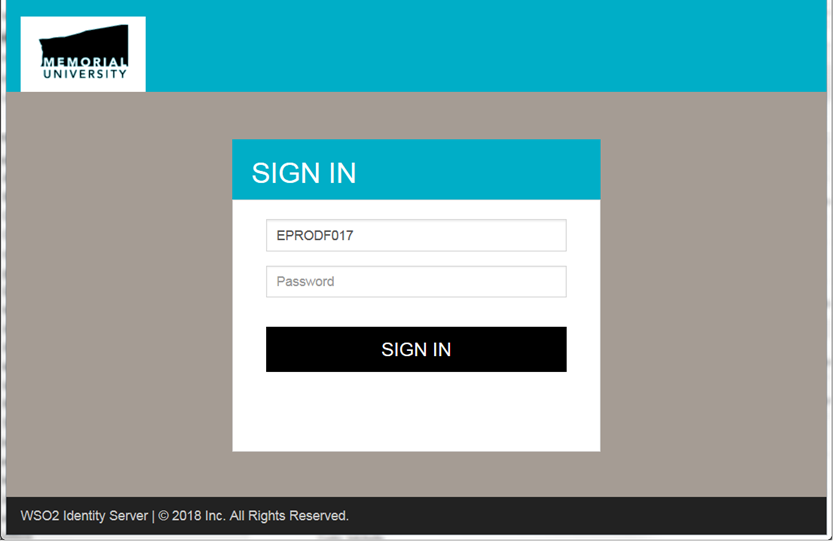 Banner 8 Login Screen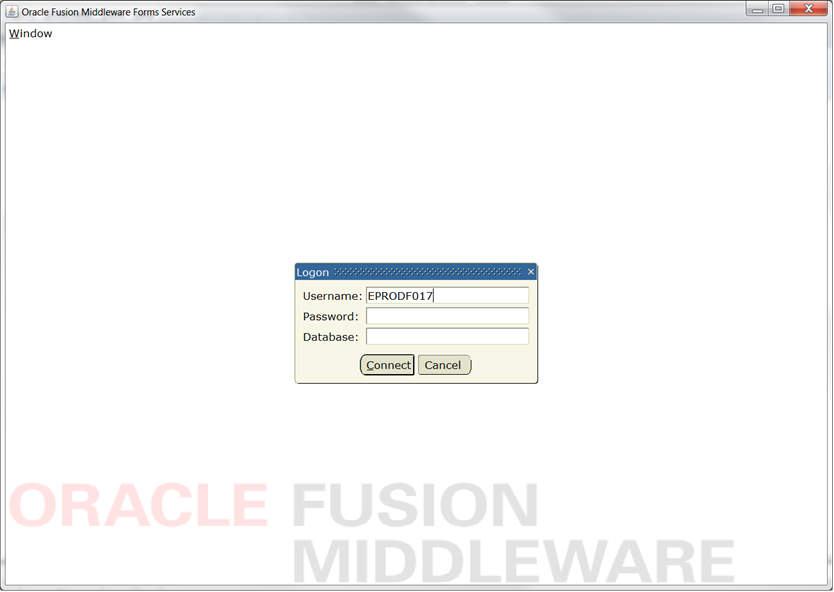 Who do I call with questions about Banner 9 prior to go-live?
Speak with your team/area leads about questions concerning your business processes. Send your general questions to banner9@mun.ca.
What is the preferred browser for using Banner 9?
The preferred browser for using Banner 9 is Chrome or Firefox, both of whom perform better with Banner 9 than Internet Explorer. If, however, you still want to access Banner 8 forms, continue to use Internet Explorer. If you are using Banner functions in both Banner 8 and Banner 9:
Use Internet Explorer with Banner 8; and Use Chrome or Firefox with Banner 9.
Can users change the color scheme on their Banner pages?
Ellucian (Banner's parent company) has stated the following as of 8/16/17:
"Individual users cannot choose a personal color in the Banner 9 applications at this time. Personal color (theme) choices is on the backlog, but not yet scheduled for a particular release."
How can I see what the keyboard shortcut is for a given function?
If you hover over the function (e.g. Go) Banner will display the shortcut keys to use for that function.
Some of the shortcut keys have changed in Banner 9. You can find a list of the updated shortcut keys on page 16 of the attached doucment Banner Tranformed - Getting Started With Your Administrative Applications
Where can I find the list of "related forms" that was under "Options" on the menu bar in Banner 8?
You can find this list by clicking on "Related" in Banner 9.
How do I resize a page in Banner 9?
You can use the CTL+ to increase the size and CTL- to decrease the size.
Can you have two Banner 9 pages open at same time?
No. Two pages cannot be open at the same time. The navigation between two pages is made simpler by the Application Navigator recently visited pages feature.