Q and A: Inclusive STEM Education
by Jen McVeigh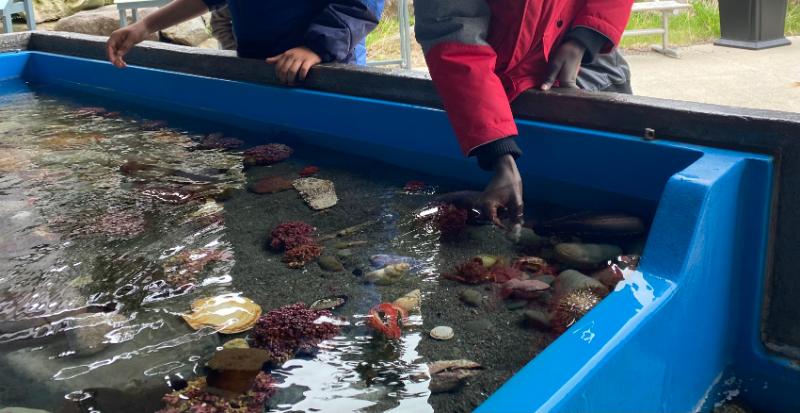 Scientific literacy has never been more important. And building this literacy needs to start young. But what if a young person has missed out on large parts of their formal education through the stress, displacement and trauma of a refugee experience? And what if they are trying to catch up while learning a new language and navigating a new school system?
Dr. Saiqa Azam, Associate Professor of Science Education at Memorial's Faculty of Education, wanted to explore new ways of supporting local students in these situations. Her Inclusive Science Education project, funded through the Office of Public Engagement's Accelerator Fund, did just that.
Dr. Saiqa Azam
Ten pre-service teachers in Memorial's Bachelor of Education program were chosen as Inclusive STEM (Science, Technology, Engineering, and Math) Fellows to work collaboratively with teachers in the Literacy Enrichment and Academic Readiness for Newcomers (LEARN) program at MacDonald Drive Junior High School in St. John's. Together, they provided science learning opportunities for newcomer students while sharing invaluable knowledge, skills and experiences.
Dr. Azam and her collaborators, LEARN program teacher Ms. Lynne Sheppard and Dr. Karen Goodnough, professor of Science Education and Teacher Education at Memorial, spoke to The Tandem about their work together.
What drew you to this area of research? Did you see gaps in knowledge or experience that you wanted to fill?
Dr. Azam: One of my part-time jobs during graduate studies was in an after-school program in Alberta. I had conversations with science teachers and recognized the challenges they face in integrating culturally, ethnically and linguistically diverse students into classrooms that are often crowded.
My doctoral research also allowed me to think about the role of student diversity in science teachers' pedagogical content knowledge. This is the practical form of a teacher's professional knowledge - how they teach specific science topics and concepts.
I realized there is a need to prepare science teachers with tools to welcome and integrate diverse students. So I proposed a conceptual framework for science teachers' pedagogical content knowledge, which explicitly includes student diversity.
Ms. Sheppard: I was approached by Dr. Azam around 2020. We discussed her vision of how pre-service teachers at Memorial and teachers at MacDonald Drive Junior High could collaborate to support gaps in science foundational skills for newcomer students with limited or interrupted formal education.
Dr. Goodnough: The research clearly shows that teachers need support with inclusivity in terms of professional learning. This work may contribute to our understanding of how to better meet the needs of teachers and students with diverse learning needs.
Dr. Karen Goodnough
Why is supporting the needs of students from diverse backgrounds so important in STEM education?
Ms. Sheppard: Foundational science knowledge is an essential part of providing students with the building blocks they need to close the gaps in their formal education and allow them every opportunity for growth and success.
MacDonald Drive Junior High's LEARN program provides small group, individualized instruction to students with gaps in foundational skills. However, in junior high school, our programming is limited to language arts and mathematics.
Students in the LEARN program bring a wealth of knowledge with them, but it may not fit neatly into our formal education system. Direct small group instruction in STEM helps students develop academic language and foundational knowledge to bridge the gap between their practical, real life experiences and academic skills.
Dr. Azam: Children who arrive as refugees due to war, persecution, or human rights violations may have suffered stress and trauma through years of transition. They may not have had access to a lot of formal education. So, newcomer students' academic performance and language ability varies significantly. They may also lack in specific subject areas like science and mathematics, and need time to adapt to the school's routines and expectations. These students are at increased risk of educational failure.
The gaps in their education also pose serious challenges to succeeding in STEM subjects in high school, to developing scientific literacy, and to accessing STEM careers in the future. Scientific literacy involves making predictions, interpreting information, describing experiences, and answering questions. Students who are English language learners are often still in the process of acquiring fundamental English literacy skills and developing science vocabulary.
Science teachers must consider these differences when planning and conducting lessons. To facilitate inclusive learning and active engagement of all students, teachers must be attentive to learners' unique needs. They must also be familiar with the role of language in science instruction, to help students develop language skills while learning STEM.
Dr. Goodnough: Depending on the approach adopted to teaching STEM, it can help students develop a broad range of abilities and skills that are transferrable to many areas of life. Helping students develop knowledge and skills in this area can better prepare them for future careers in STEM. This is important to addressing shortages in STEM careers.
How do you introduce new Inclusive STEM Fellows to the project?
Ms. Sheppard: We hold a group orientation session, have regular informal debriefing, and I create a comprehensive document with details of programming and student needs, as well as links to additional professional learning.
It can be difficult to explain the difference between opportunity and potential. Students who have not had the opportunity to participate in formal education may present with few academic skills, but their potential for growth and learning is vast.
It is essential that pre-service teachers have opportunities to actively engage with students and their teachers before working with them directly. Finding ways to support the foundational learning of these teenagers, while still preserving their dignity, is essential. Starting where students are, and moving forward at a pace that supports their understanding is vital.
Dr. Azam: We arranged a full-day training session for the Fellows. We invited the Senior Education Officer from the Newfoundland and Labrador English School District, along with student support services and Ms. Sheppard from MacDonald Drive Junior High. They shared their knowledge and experience of working with LEARN students and shared instructional strategies. They also highlighted trauma-informed teaching practices. These are essential to help students who have gone through trauma due to war, losing family members, or being forced to leave their homes.
Strong relationships are vital to meaningful engagement. Can you tell me about some of the relationships that have been created through this project?
Dr. Azam: The most significant relationship that was developed was with MacDonald Drive Junior High School, and their LEARN program teacher, Ms. Sheppard. We also had the head of the school science department and science teachers on board. They made sure the Inclusive STEM Fellows were updated on curriculum topics and materials, so they could effectively support for students' learning.
Ms. Sheppard: Relationship building is a key component of the LEARN program. We aimed to pair pre-service teachers with individual classes, so they could get to know them and build relationships. This leads to more engagement, questioning and active participation from both students and teachers.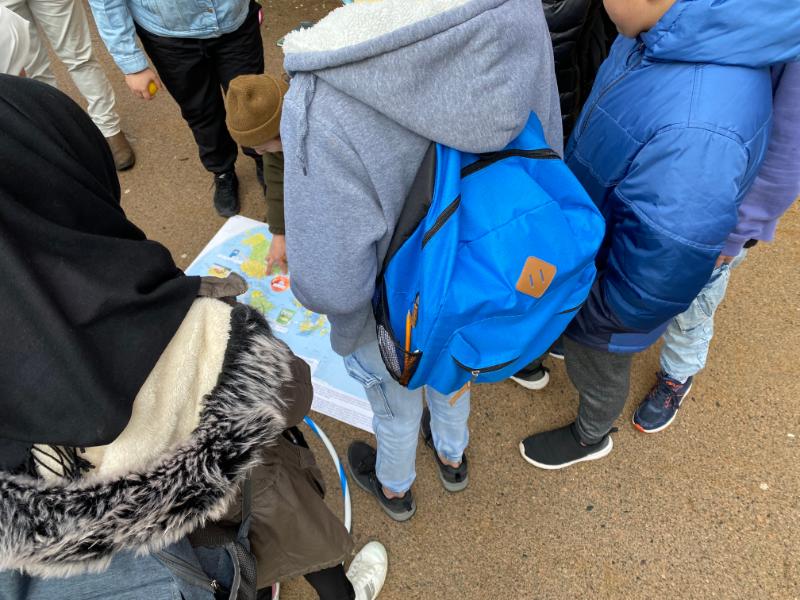 What feedback have you received from teachers who participated in the program?
Dr. Azam: The service learning placements provided Inclusive STEM Fellows with plenty of learning opportunities to understand new aspects of student diversity. Several participants remarked on how many different considerations the program provided for their future teaching practices. They learned concrete skills and techniques to meet students where they are and to create inclusive classroom environments. They also mentioned discovering new passions in teaching and knowing they were able to make a difference to students.
What are some of the challenges you encountered during the program?
Dr. Azam: This was our pilot project, so we learned a lot along the way. We did not anticipate how much time Ms. Sheppard had to invest to provide support and mentorship to our Fellows. So in the future, we would like to arrange more release days for LEARN teachers. Similarly, our Inclusive STEM fellows found that scheduling was their biggest issue. They also felt more pre-training would prepare them for the challenging task of supporting the science learning of LEARN students.
Would you recommend this sort of partnership to colleagues at Memorial? Why?
Dr. Azam: Yes, I would recommend working with the NLESD and particularly with the LEARN program. Usually, there is only one teacher available for a group of LEARN students who may have multiple needs and challenges to becoming successful in Canadian school systems. I strongly believe that we must start building STEM knowledge and skills to help students be academically successful, to access STEM careers, and to work toward their long-term goals.
Ms. Sheppard: I do recommend partnerships with Memorial. Scheduling and planning takes a lot of work. It is tricky with student observation days, internships and other events. But once we get through all that red tape, the individualized direct instruction builds confidence, joy for learning, and skills.
Our school demographics are changing. Newfoundland and Labrador is becoming more culturally diverse. While many newcomer students come to our schools with excellent academic skills, a broad world view, and skills in multiple languages, others arrive with significant academic challenges and traumatic experiences. All bring a wealth of knowledge and growth to our school communities. I believe it is essential that pre-service education programs at Memorial create opportunities for new teachers to make culturally responsive teaching part of their pedagogy.