Committed to Place: Leading PE in Higher Ed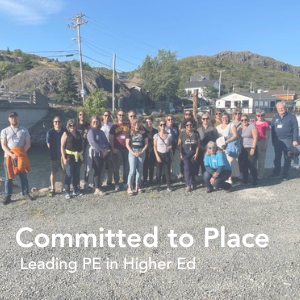 Committed to Place: Embedding Public Engagement in Higher Education Strategy
COVID-19 has affected many aspects of higher-education in Canada, from student experience to teaching methods, but one that might not be as immediately obvious is the relationship between institutions and the communities they serve.
This July, Memorial's Office of Public Engagement (OPE) hosted a 2.5 day training session designed to help senior leaders in higher education understand and respond to the unique, and changing, conditions of their communities and regions, and develop strategies to support public engagement throughout their institutions.
"Committed to Place: Leading Engaged Universities to Support Thriving Communities and Regions" was presented in partnership with Engagement Academy for University Leaders (EA,) based out of the University of Minnesota and OPE. The session was the first-ever offering of the training in Canada, and the partnership worked closely to adapt EA's well-tested and evaluated curriculum for a Canadian context.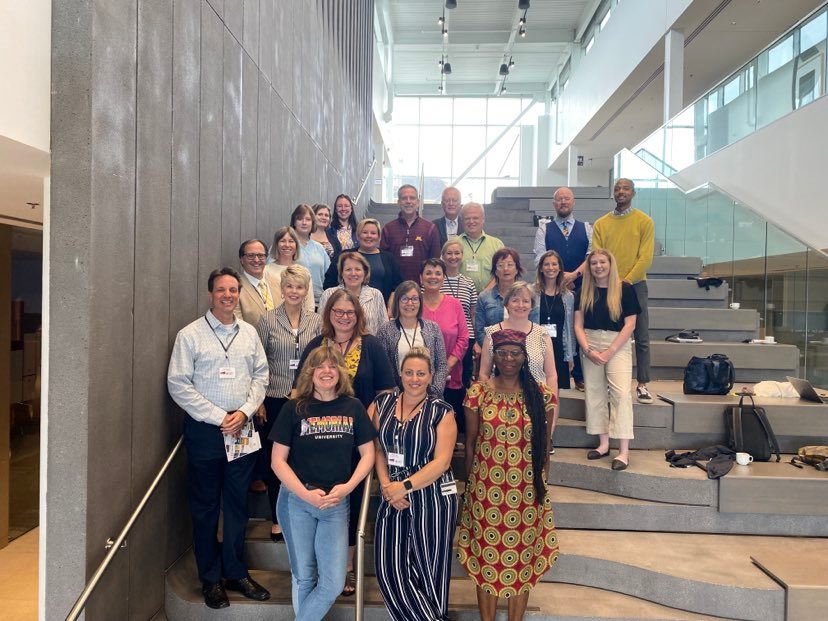 "Embedding public engagement within the structures, policies, and procedures of an institution can be a complex process," said Dr. Rob Greenwood, associate vice president (public engagement) at Memorial. "While there is no one-size-fits all approach, this training provided a framework for developing an approach to each university or college's individual relationship to its place."
The session was attended by leadership from universities and colleges across North America, and included vice-presidents, associate vice presidents, deans, directors, and other senior leaders with connections to public engagement. The curriculum included case studies from publicly engaged universities, focused individual planning, scholarly frameworks, and panel sessions, all leading to the development of approachable action plans for participants to take back to their institutions.
"One of the distinguishing features of the Engagement Academy for University Leaders is action planning," said Dr. Lorilee Sandmann, professor emerita at the University of Georgia, and one of the Engagement Academy for University Leaders trainers. "Participants receive facilitated, mentored feedback on an action plan they create around an institutional issue related to public/community engagement they have identified, resulting in a concrete product to take back and activate."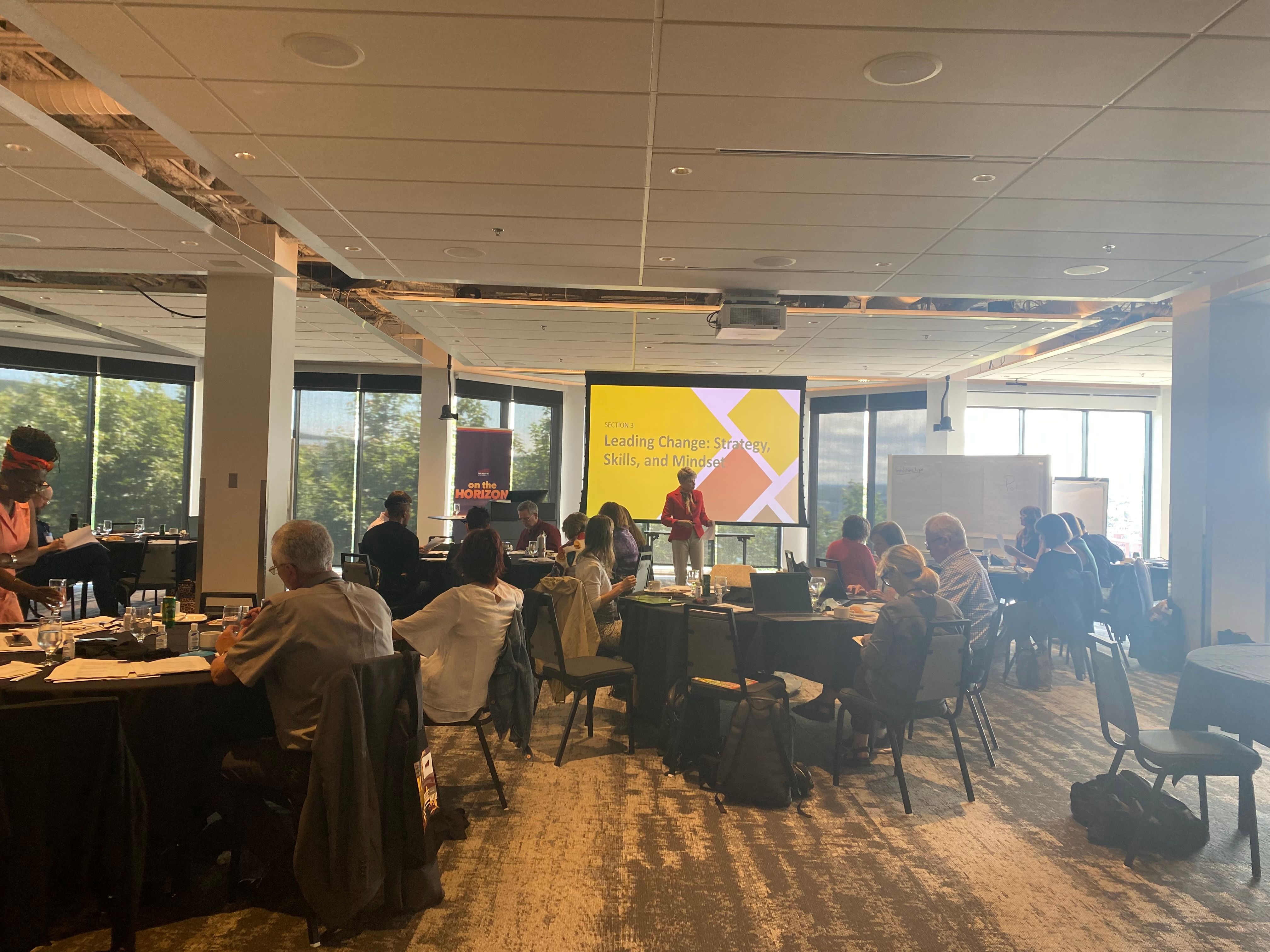 Many examples from Memorial were shared to help illustrate how principles of public engagement can function within higher education strategy, including a panel session that shared lessons from Newfoundland and Labrador's social enterprise sector. Public partners and Memorial staff and faculty shared their partnership experiences and discussed various types of leadership (grassroots, from the middle, and from the top) that have helped strengthen social enterprise within this province.
Our first panel of the conference was the Social Enterprise Panel. Hosted by VP Lisa Browne, our Social Enterprise Panel exemplified the vast impacts that social enterprises have had in our province. Both academics and practitioners shared insight on how social enterprises have an impact and support our communities and regions, and how higher education institutions can support the success of social enterprises. A special thank you to Kimberly Orren (Founder of Fishing for Success), Carolann Harding (CEO, SmartICE), Dr. John Schouten, (Canada Research Chair in Social Enterprise), Dr. Mark Stoddart, (Acting Head of Memorial's Sociology Department) and Dr. Gillian Morrissey (Acting Manager, Centre for Social Enterprise,) for participating.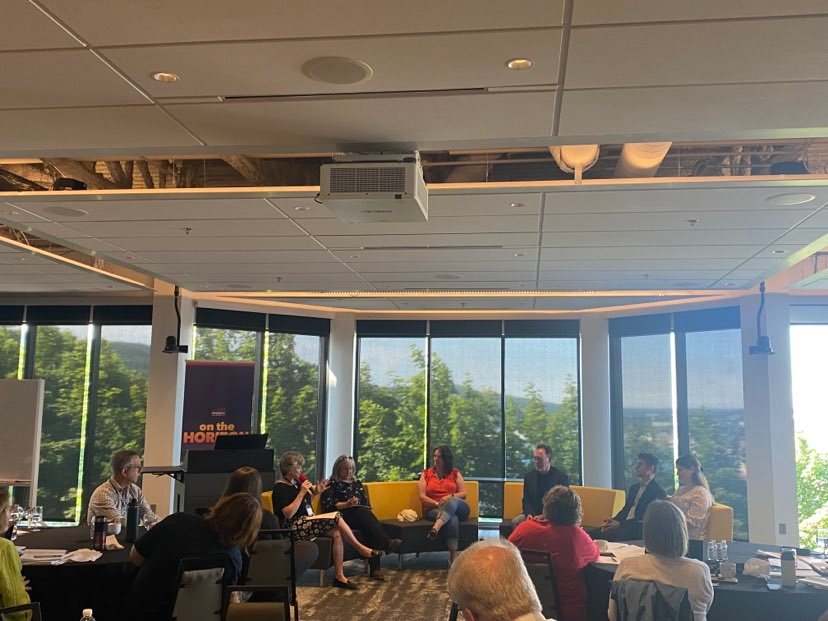 In addition to hearing from our experts in social enterprise, attendees had a first-hand experience at Fishing for Success. The group headed to Petty Harbour for an evening filled with some of the best parts of our province – incredible views, great fish and music from Arthur O'Brien!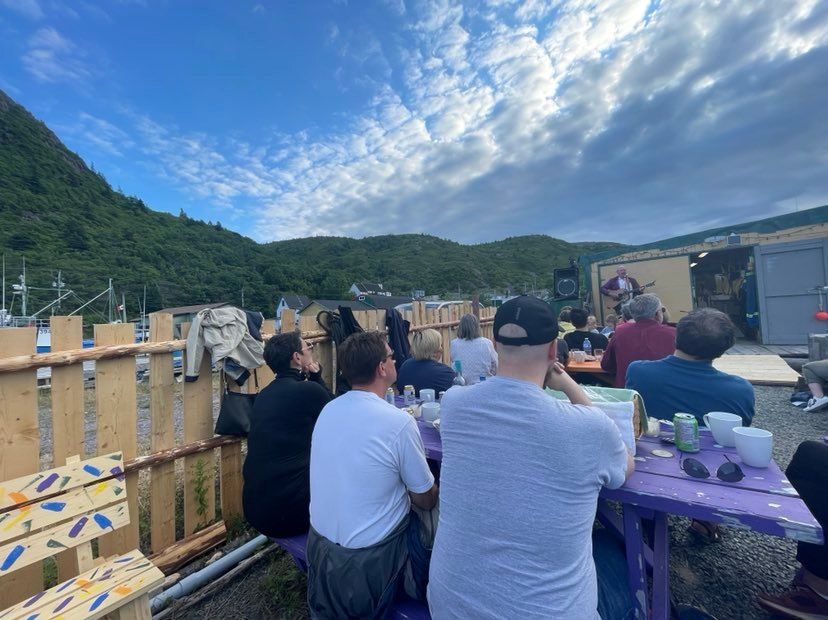 Our next panel was the Presidents Panel, hosted by Dr. Vianne Timmons. Panelists, Dr. Judith Ramaley (President Emerita of Portland State University, University of Vermont and Winona State University), Dr. Andrew Petter (President Emeritus and Professor Emeritus, Simon Fraser University) and Rebecca Mearns (President of the Nunavut Arctic College and Co-Chair of the Nunavut Arctic College-Memorial University Standing Partnership Committee,) shared their extensive experience in publicly engaged leadership. The panelists gave different perspectives on public engagement from each unique institution.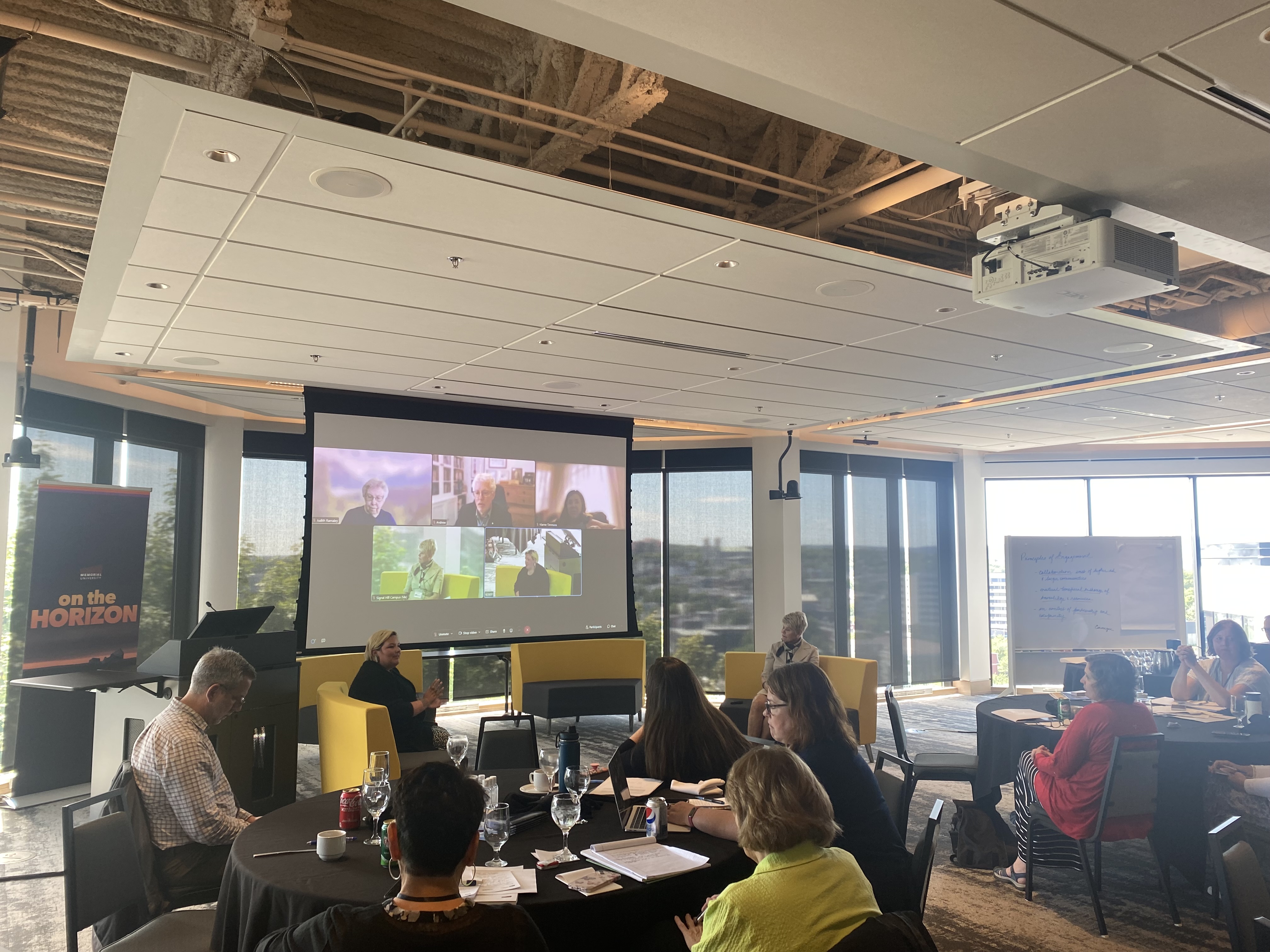 As the session concluded, all participants had the opportunity to receive critical, but constructive, feedback about their own plans to develop PE within their institutions. It was a great opportunity to network, learn from others, and work to adapt lessons from other engaged institutions within their own personal planning.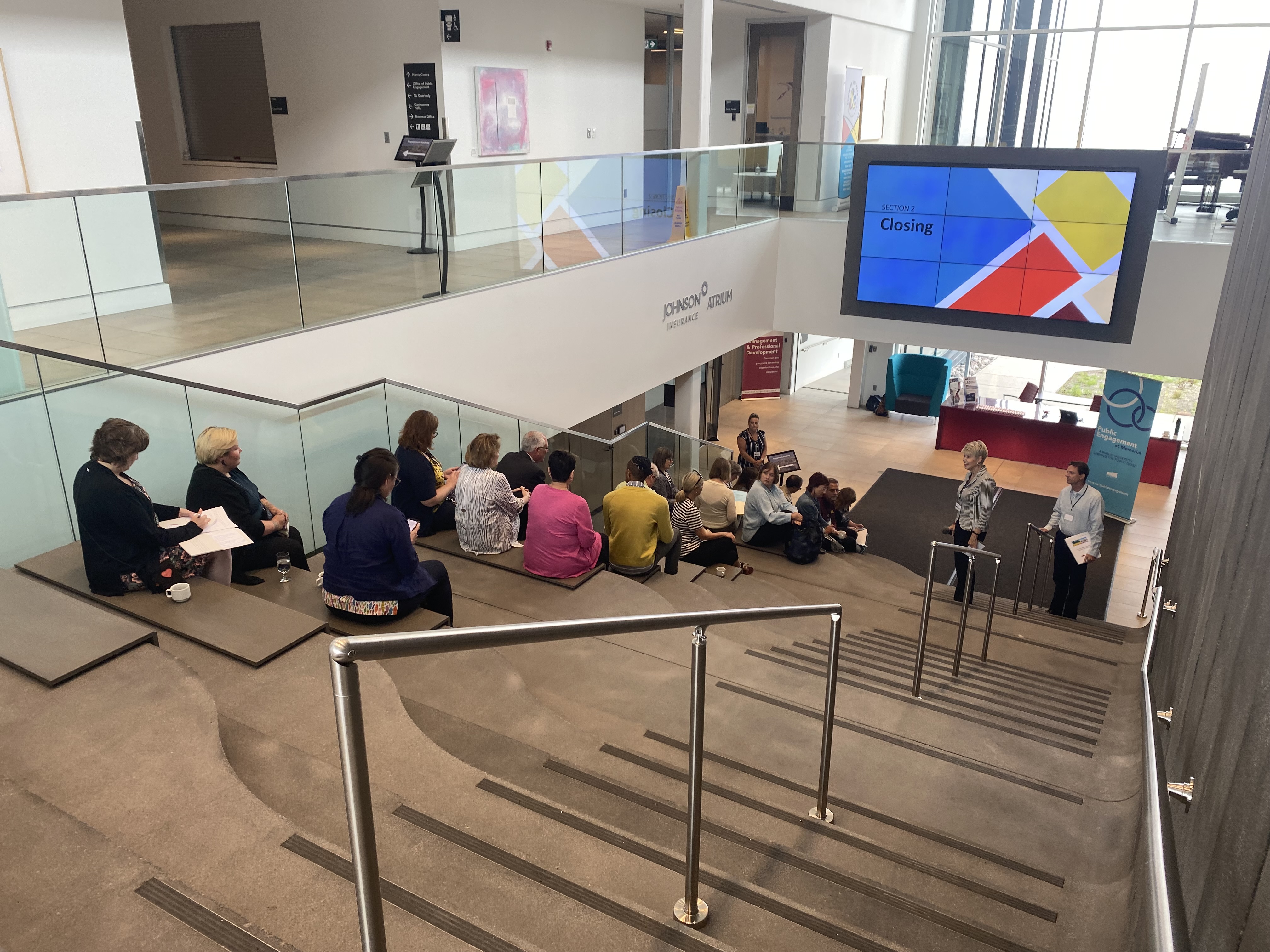 If you are interested in learning more about public engagement training, feel free to reach out to OPE at engagement@mun.ca.