By Dr. Neil Bose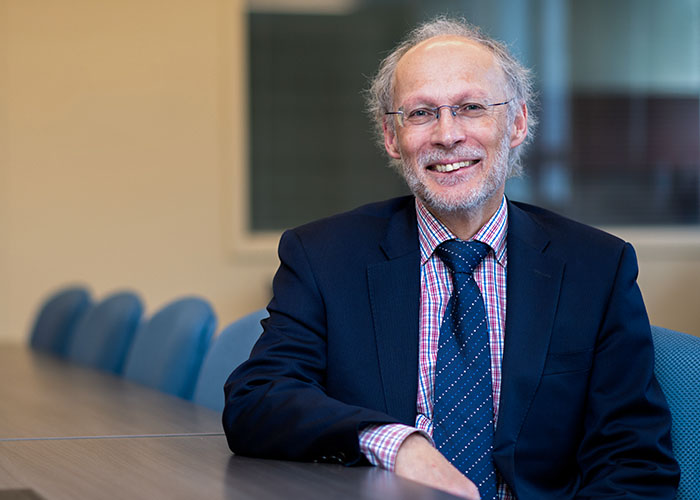 AMID THE DARKEST days of the First World War, the innovative thinking of one Newfoundlander exemplified ingenuity at its very finest. Indeed, his resourcefulness led to one of the most decisive discoveries of the First World War and would inspire a generation of inventors.
Dr. Cluny Macpherson, a physician turned soldier, is widely lauded for his ground-breaking creation: the world's first gas mask.
EARLY DETERMINATION
Born in St. John's in 1879, Dr. Macpherson trained in medicine in Montreal, before working overseas and throughout Newfoundland and Labrador. He was only 23 years old when he joined Dr. Wilfred Grenfell's Labrador mission. As a young doctor, Dr. Macpherson was tasked with tackling a smallpox epidemic, taking charge of the hospital in Battle Harbour and serving as the local magistrate. His determination at that early age was a sign of things to come. He enlisted with the Newfoundland Regiment in 1914 and served in France and Belgium before being transferred to Gallipoli to become an advisor on poisonous gas. It's there his skillfulness kicked into high gear. He added a canvas hood, treated with chemicals to absorb poisonous gases, to a soldier's helmet. The result was a complete game changer. His invention helped save countless lives and today gas masks are worn by military personnel worldwide.
Before passing away in 1966, Dr. Macpherson received many honours for his outstanding contributions to medical science, including an honorary degree from Memorial in 1962. More than a century after his discovery the same innovative spirit embodied by Dr. Macpherson can be found amongst our university community.
INTERNATIONAL ACCLAIM
Across the disciplines — in every department, school and faculty — our researchers are internationally respected for their ground-breaking work, which is further boosting Memorial's global reputation for leading-edge innovation. Take Drs. Terry-Lynn Young, Kathy Hodgkinson, Sean Connors (all Memorial graduates) and Daryl Pullman, for example. The researchers in our Faculty of Medicine are Memorial's first-ever recipients of the Governor General's Innovation Award, Canada's highest honour for innovation. The team was recognized in May 2018 for the discovery and treatment of a cardiac muscle disorder known as arrhythmogenic right ventricular cardiomyopathy. Their research is saving the lives of those affected by this deadly genetic disease. The group has also spearheaded the establishment of life-saving screening methods and changes to important health legislation.
Dr. Trevor Bell, another Memorial alumnus, won a prestigious award from the United Nations for his SmartICE project — the world's first climate change adaptation tool. It integrates traditional knowledge of sea ice with advanced data acquisition and remote monitoring technology.
And, Seaformatics Systems Inc. — run by entrepreneurs and alumni Andrew Cook, Adam Press, Geoff Holden and Robert Boyd — has developed a hand-held water turbine, allowing people to charge their electronic devices with water and wind. Their technology is revolutionizing how outdoor adventurers stay connected to wireless devices.
These examples, like Dr. Macpherson, serve as inspirations for the new generation of innovators; those wanting to turn their ideas, technology or service into reality.
NEXT GENERATION SUPPORT
As Newfoundland and Labrador's university, Memorial is committed to fostering innovation and discovery. The efforts of our Technology Transfer and Commercialization Office, Genesis, the Memorial Centre for Entrepreneurship, the Centre for Social Enterprise and Enactus Memorial — as highlighted on the previous pages — complement our Innovation Initiative, a pan-university effort focused on supporting the development and success of innovators across Newfoundland and Labrador.
Memorial is ensuring the new generation of creators, inventors and discoverers — those representing the foundation for innovation — can flourish with their bright ideas, while helping build a vibrant and successful future for our province and beyond.
And, as the saying goes: big ideas have small beginnings. I am very excited to see how our Memorial community continues to shape our world for the better.
---
Dr. Neil Bose was appointed Memorial's vice-president (research) in August 2017. Along with President Gary Kachanoski, Dr. Bose co-chairs Memorial's Innovation Initiative Steering Committee and is committed to strengthening innovation and entrepreneurship at Memorial. You can follow Dr. Bose on Twitter @VPR_Memorial.