By Lisa Pendergast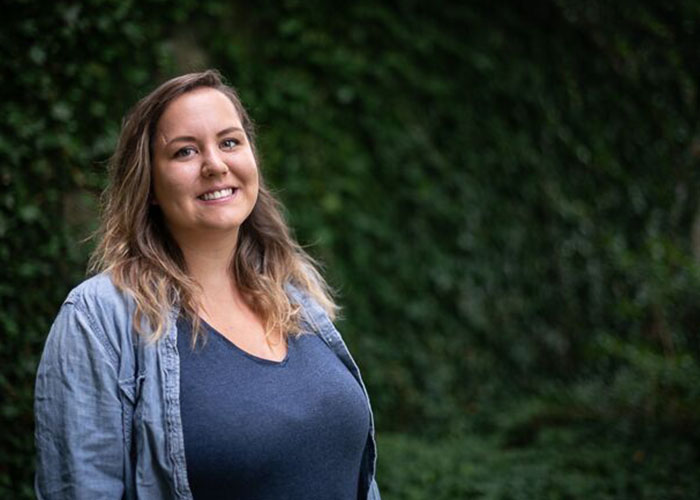 MICHELLE SAUNDERS, B.Sc.'18, is an Inuk woman from Happy Valley-Goose Bay focused on creating new ways to incorporate her heritage into a future career — and share her experiences with the Indigenous youth of Labrador.
Named the Labrador Institute's International Indigenous Intern for 2019, Ms. Saunders has embarked on a four-month fellowship in Finland and Norway to learn about international Indigenous issues, followed by a one-month community and school visit component, to take place in Labrador.
"I want to be able to show youth that I am an Inuk woman who can do all of these amazing things and they can as well," she said. "I'm motivated by my ancestors and the Elders who have passed down traditional knowledge for generations. I want to show the world that traditional knowledge is just as important as scientific knowledge."
She also credits time spent as a research assistant for Dr. Luise Hermanutz with the Tradition & Transition Research Partnership at Memorial as a motivator to pursue her own research.
"I really enjoyed my research with Luise, working on ethnobotany uses in Labrador. That one experience really showed me that Indigenous students have the ability to carry out their own research and study in their own communities."
Ms. Saunders is excited to bring back the experiences and learning from her internship—a principle and approach to understanding that she believes is critical for the future of Newfoundland and Labrador.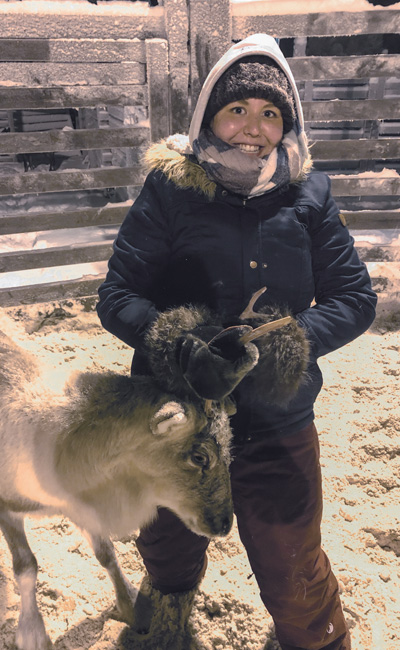 "There are whole groups of people, with a completely different perspective, that have not been given the same opportunities as others," she explained. "Once we begin to support and encourage Indigenous youth, I think we will begin to see real innovation. If we can teach them to dream big and give them the right resources to achieve those goals, then we will be in good hands."
---
Funding partners for the internship are Memorial University's Labrador Institute, the International Grenfell Association, the Nunatsiavut Government, the Indigenous Peoples Secretariat and the University of the Arctic.