By Susan Flanagan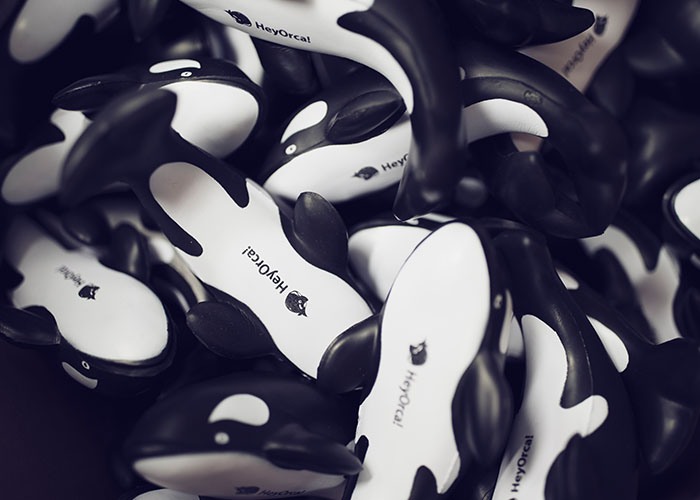 TECH COMPANY HEYORCA reached US$1 million in annual recurring revenue in under 16 months. Quite an accomplishment for two recent Memorial graduates who co-founded the company that caters to 500-plus clients worldwide and has 30 employees in offices in St. John's and Toronto.
Joe Teo, BA'14, B.Comm.(Hons.)(Co-op.)'14, and Sahand Seifi, M.Sc.'15, met when both were students at Memorial University. It all started in 2014 when Joe was studying commerce and Sahand was studying computer science, and they took advantage of Genesis' Evolution Program. The program helps tech entrepreneurs navigate through all stages of idea development — from pre-incubation and business model development to investor readiness —and, most importantly, connects participants with top mentors and advisors.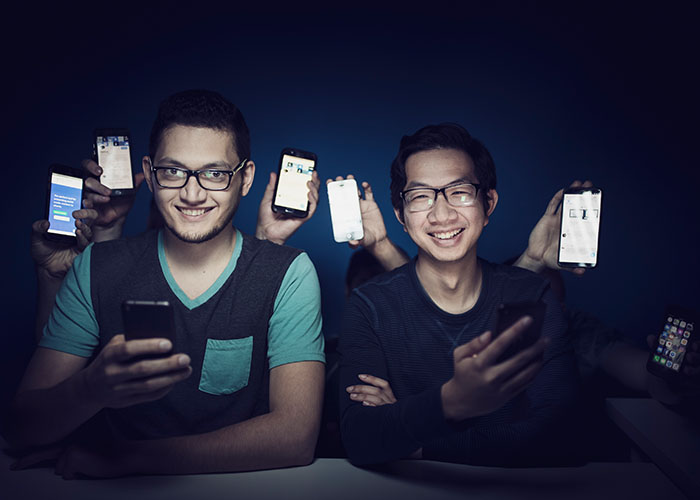 Through the Evolution Program, Joe and Sahand came up with HeyOrca, software that allows marketing agencies to generate visual mock-ups of social media content and centralize all client approvals and feedback in one place. If all that sounds confusing, let's use an example: say you are a professional hockey player and you employ a marketing agency to manage your social media accounts. You want to approve all the posts and make sure they reflect your beliefs, but do not have the time to create and manage the content. All the back and forth between you and the account manager, like what the post will actually look like and when it will be posted, can be overwhelming. That's where HeyOrca comes in. HeyOrca provides software to marketing agencies that allows them to show their clients exactly what posts will look like, when they will appear and what the next steps are.
"HeyOrca eliminates busy work so that the agencies can focus on creative work," said Joe, who calls himself the chief executive orca.
Using HeyOrca, which supports all four of the major social media platforms — Facebook, Instagram, LinkedIn and Twitter — an account manager can create and schedule a certain tweet or post. The client can approve the content and give the manager the go-ahead to post and tag certain people or companies without having to go back and consult spreadsheets, email threads, texts or voice mails. This saves precious time and frustration. Communication is seamless and instantaneous. And, best of all, everyone is on the same page.
We believe that our success will also inspire others to start their own companies here and explore alternative career paths in tech. Our end goal as founders is to give back the knowledge we have acquired to the community.
– Sahand Seifi
"Our support largely came from Genesis and the local startup community," said Sahand. "Individuals like Dennis Hanlon and Peter Gifford were instrumental in encouraging us to pursue our ideas. Then Genesis through Michelle Simms helped us through the incubator stage by connecting us to our eventual mentors —Duleepa (Dups) Wijayawardhana, now CTO of Supermetrics, and Mark Kennedy, CEO of Celtx. When the startup was ready to launch our product, Propel ICT helped us get connected to the regional network. Venture NL and Killick Capital gave us the seed capital to achieve product-market fit. All this in less than two years. It really is a great story of what we can achieve when the ecosystem works together and we are extremely grateful for their unwavering support."
Both founders consider Genesis' goal to help entrepreneurs commercialize their ideas to build successful companies in Newfoundland and Labrador important.
"Innovation is how we will experience exponential growth as an economy," said Joe. "If we maintain status quo, then we should also expect market returns. If we want outsize returns, then we need to embrace risk and innovation. Innovation will keep us competitive."
"We believe that our success will also inspire others to start their own companies here and explore alternative career paths in tech," added Sahand. "Our end goal as founders is to give back the knowledge we have acquired to the community."