ADHD: Gender Differences
As mentioned before, the inattentive type of ADHD is more common in females. A lot of females are undiagnosed because the inattentive symptoms are not quite as obvious as hyperactive ones and it is often mistaken for standard daydreaming. That being said, a relatively small number of females with ADHD has the hyperactive type, but it is not totally rare.
Resources for females with ADHD (all book images: Amazon.ca):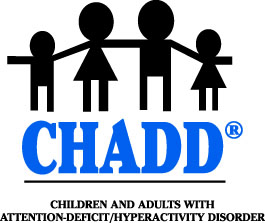 https://chadd.org/for-adults/women-and-girls/ This website talks about how ADHD impacts females in their daily life and gives suggestions for treatments, such as group therapy, coaching, hiring a professional organizer, as well as ways to help yourself such as finding a passion and taking care of yourself.
Women With Attention Deficit Disorder by Sari Solden: This book, actually the first targeted towards females with ADHD, was written by an author with ADHD who wanted to specifically write about how women, such as herself, were undiagnosed and full of self-esteem issues due to the lack of information targeted towards women, and the book talks about how to embrace your challenges and live a more positive life now that you understand your disorder.
Survival Tips for Women with ADHD: Beyond Piles, Palms, and Stickers by Terry Matlen: If organization and memory are issues for you, this book, using cartoons, real-life examples, and casual language, has tips on planning meals, organizing paperwork, making household chores more stimulating, and how to prioritize. The technology tips may be dated (talking about PDAs), but overall, this book will help you live a more organized life.
ADHD According to Zoe by Zoe Kessler: This autobiography, written by a woman who was diagnosed with ADHD well into her adult years, talks from a first-person perspective about living with ADHD in a funny and informal way that is sure to be relatable in years to come.
Understanding Women With ADHD by Patricia Quinn and Kathleen Nadeau: Written by two (female) doctors who specialize in ADHD patients, this book, targeted towards adult females with ADHD, talks about how to improve your life and deal with common adult challenges such as relationships and independent living.
100 Questions and Answers About Attention Deficit Disorder in Women and Girls by Patricia Quinn: Written by a prominent ADHD specialist, who has written other books about ADHD in females, including one mentioned above, this book, written in an easy-to-follow format given the number of questions, features information (in question-and-answer format) about ADHD in every stage of the female lifespan, including comorbid conditions.