Attention Deficit Hyperactivity Disorder (ADHD)- General Facts
ADHD is a disorder that occurs in 4% of adults and 5% of children worldwide. No precise Canadian statistics are available at this time, but it has been estimated that about 6% of Canadian children have ADHD. Some factors include genes, prenatal exposure to tobacco and other toxins, and low birth weight. ADHD, contrary to popular belief, is not caused by too much TV and video game exposure or permissive or neglectful parenting styles.
There are three types of ADHD: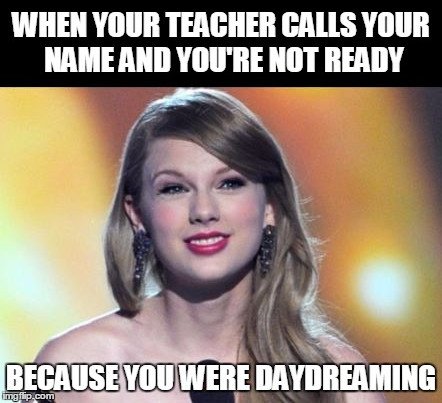 Inattentive: Trouble focusing and concentrating, along with a tendency to daydream and constant forgetfulness. (image: scienceabc.com)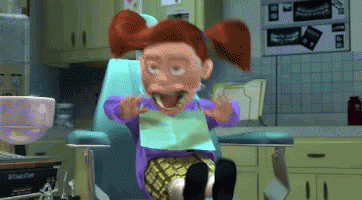 Hyperactive: Problems with sitting still, fidgetiness with hands, talking too much, impulsivity and calming down. (image: Disney/Pixar/tenor.com)

Combined: Most ADHD individuals have both types of symptoms. The hyperactive symptoms are rarely diagnosed in females, but are increasingly common. (image: southcountychildandfamily.com)
This documentary from CBC's The Nature of Things outlines ADHD in adults and features interviews with ADHD specialists and adults who have ADHD themselves. And best of all, it's from a Canadian perspective! (image: CBC)
How to Know if You Have ADHD (clip: Ryan Higa):
The basic symptoms of ADHD, told in a humorous manner (clip: 20th Century Fox TV/ABC, posted by WarbleGarble):
A great YouTube channel with ADHD tips and information from a woman who has it herself can be found here. She also has an interesting TED talk (video below) about how she grew up with ADHD, but no one really noticed since she took neurotypical classes in school and had well above-average intelligence. (image: howtoadhd.com, also a helpful resource with worksheets) (clip: TED)
Recommended books (and links to buy them on Amazon) (all images are from Amazon.ca):
Driven to Distraction and Delivered from Distraction by John Ratey and Edward Hallowell. Aimed at ADHD adults (Driven to Distraction was actually the first aimed at this audience), these books give information on how to use your gifts and strengths, as well as about how ADHD impacts marriage and relationships, education and jobs, using accessible language.
ADHD and Me by Blake Taylor: This autobiography, written by a college student with ADHD, is a funny and honest look at what ADHD looks like in adolescence and the college years, that reads like a novel and is sure to be relatable. Above is also a link to articles about ADHD in young adulthood written by the same author.
You Mean I'm Not Lazy, Stupid or Crazy? by Peggy Ramundo and Kate Kelly (RIP): Written by two women who are ADHD professionals and have the disorder themselves, this book talks about coping strategies in various areas of adult life, including in social and romantic relationships, in public and ways of increasing productivity. The book features cartoons and concise language to explain the disorder and ways of coping.
The Smart But Scattered Guide to Success by Peg Dawson and Richard Guare: This book talks about improving executive functioning skills, which are common ADHD challenges involving organization, memory and focusing deficits. The book talks about ADHD in the workplace and how to curb technology addictions.