Loucks-Atkinson, Angela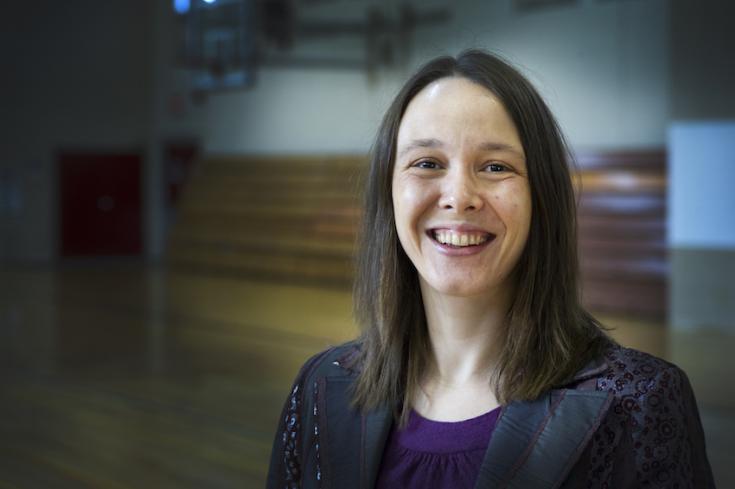 Angela Loucks-Atkinson
Faculty
Personal Profile
My areas of teaching include community development, recreation programming and evaluation, social psychology of leisure, and research methods courses.
Within many of these courses I use community-based experiential teaching and learning projects; one of the most successful projects resulted in the development of Memorial's community garden.
Teaching and Learning
Research
My research centers on identifying lifestyle and psychosocial factors that impact health, well-being, and quality of life across the life span among individuals with, and at risk for, chronic illnesses and disabilities.
Older adults and individuals with mobility disabilities (i.e., arthritis and chronic pain) are my primarily populations of interest. My scholarship is grounded in theories and models in the fields of social and health psychology and health promotion.
I have three research areas within my overall program of research: 1) Constraints to, and negotiation of, valued life activities (e.g., physical activity and exercise, recreation and leisure, work, social participation, and basic and instrumental activities of daily living); 2) Exercise adherence, lifestyle factors & management and prevention of chronic illness; and 3) Methodological, measurement, and statistical issues related to my overall research program.
I am a survey researcher and conduct primary studies as well as analyses of secondary data. I have expertise in scale development, experience sampling method, and repeated measures experimental design. My statistical expertise includes exploratory and confirmatory factor analysis, structural equation modeling, latent growth modeling, multiple and logistic regression models, and analysis of variance (one-way, mixed, repeated measures).
Publications
I was recognized for my courses' service projects as well as my service work with public and community organizations as the Memorial's 2009 Faculty/Staff Volunteer of the Year Award.
In 2010, I received the Memorial's Glenn Roy Blundon Award for excellence in promoting equity and accessibility for Memorial students with disabilities.
Additional InformationAreas of Interest

Heath and well-being
Health and social psychology
Health promotion
Constraints
Chronic illnesses and disabilities
Older adults
Chronic pain and fatigue
Physically active leisure and valued life activities
Methodological, measurement and statistical issues