Professional Development Information
Managing Difficult Conversations
Learn how to prepare for and handle difficult conversations in a way that produces positive outcomes for everyone.
Difficult conversations are sometimes easier to avoid due to uncertainty of how to confidently lead a difficult conversation. Whether you're telling a client the project is late and over budget or presiding over an unsatisfactory performance review — difficult conversations are inevitable and necessary. Difficult conversations appear in all areas of life: work, family, leadership, and relationships. Understanding how to have a difficult conversation is a core competency for organizational and personal success. These conversations provide opportunity to create new and more effective ways to attain goals and build relationships.
During this interactive workshop participants learn strategies to confidently deal with difficult conversations and will be provided with the opportunity to practice these skills by working through simulated difficult conversations.
 In this one-day seminar you will learn:
Why some conversations are so difficult
The 3 conversations model
How to prepare for a difficult conversation
The 7 step process for successfully engaging in a courageous conversation
The importance of communication and coaching tools such as inquiry, listening, paraphrasing, reframing, and  acknowledging
Sending the right message - assertive versus minimizing language
The role of emotions and how to manage them
How to build a culture of accountability
Using the conversation for follow-up development
Participant Feedback:
-" This seminar was so helpful for me. I really hope to continue with more training in these areas of professional development."
-"I think listening and acknowledging what other people are saying is most important in having a difficult conversation"
-" The instructor was excellent. Very knowledgable and easy to talk to, made a difficult topic more comfortable to discuss."
This is a module in the Influence, Negotiation, and Conflict Management Program.
---
Benefits
For Individuals
Overcome the fears that make you avoid difficult conversations
Know how to plan and prepare for challenging conversations
Successfully engage in courageous conversation
Confidently project key messages in difficult /highly emotional situations
Build better relationships
For Organizations
Improve overall internal and external communication
Build a culture of accountability
Minimize the loss of productivity and morale caused by conversations that were handled badly or conflicts that were avoided
Build better workplace relationships
---
Who Should Attend
Managers, supervisors, and other professionals who are involved with managing difficult conversations.
---
Instructors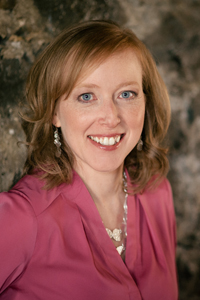 Corina Walsh
Corina Walsh is the President of her own coaching and consulting business, Shift People Development. She works with professionals, entrepreneurs, and teams to improve performance, engagement, and leadership. Corina is known as creative innovator who is driven by her passion for helping others succeed. As an expert in emotional intelligence, Corina coaches and trains leaders on how to have more meaningful communication within their teams.
Prior to starting her own business Corina worked in both the private and public sector for 12 years. During that time she developed training and professional development programs for businesses, governments, the skilled trades, and various health authorities.  Corina holds a Bachelor of Science degree from Memorial University and a Master of Education in Lifelong Learning from Mount Saint Vincent University. She received the Senate Award of Distinction upon graduation from Mount Saint Vincent University.
Corina is a member of the St. John's Board of Trade, NLOWE, and is the Newfoundland Chair of GroYourBiz, a business mastermind for women entrepreneurs. Corina is also a featured blogger for the Huffington Post; was named as one of the Top 50 Leaders Under 40 in Atlantic Canada by 21 Inc.; and is a facilitator with Memorial University's Gardiner Centre.
---