Conflict Management and Resolution
Eliminate negativity and the impact of conflict in the workplace and move to a culture of co-operation and communication.
Conflict Management and Resolution is an interactive seminar that teaches the skills required to manage disputes and disagreements in the workplace. The key focus is on managing the conflict dynamic so other skill sets (negotiation, coaching, counseling, performance management) can be more successfully applied.
This is a module in the Influence, Negotiation, and Conflict Management Program.
---
Benefits
Strengthen conflict management and resolution skills
Learn to separate personal and task related conflict
Learn solution based resolution techniques
Improve workplace environment
Introduce strategies to help manage conflict effectively
Strengthen management team skills
Foster strategies to use conflict in a positive way
Introduce techniques to help reduce absenteeism and turnover
Foster a cohesive work environment
---
Who Should Attend
Team leaders, managers, supervisors, and professionals.
---
Details
Enhance your conflict management and resolution competencies through professional development in:
Understanding task related conflict and relational conflict
The different styles of handling conflict
The seven key skills of conflict resolution
Recognizing early warning signs of "no-win" conflict
Understanding the forces which drive individuals to engage in conflict
Finding agreement as a basis for working together 
Using verbal communication strategies to increase understanding of differences as a first step towards a more collaborative outcome
Recognizing the role of non-verbal (body) positioning as a means to changing the focus of negative interaction patterns
Using specific strategies to increase self-control, expand influence over a situation, and increase collaboration with the engaged person(s)
Continuing Education Contact Hours: 7
---
---
Instructors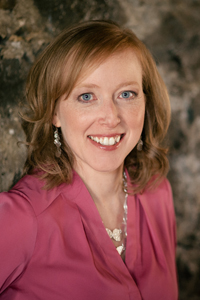 Corina Walsh
Corina Walsh is the President of her own coaching and consulting business, Shift People Development. She works with professionals, entrepreneurs, and teams to improve performance, engagement, and leadership. Corina is known as creative innovator who is driven by her passion for helping others succeed. As an expert in emotional intelligence, Corina coaches and trains leaders on how to have more meaningful communication within their teams.
Prior to starting her own business Corina worked in both the private and public sector for 12 years. During that time she developed training and professional development programs for businesses, governments, the skilled trades, and various health authorities.  Corina holds a Bachelor of Science degree from Memorial University and a Master of Education in Lifelong Learning from Mount Saint Vincent University. She received the Senate Award of Distinction upon graduation from Mount Saint Vincent University.
Corina is a member of the St. John's Board of Trade, NLOWE, and is the Newfoundland Chair of GroYourBiz, a business mastermind for women entrepreneurs. Corina is also a featured blogger for the Huffington Post; was named as one of the Top 50 Leaders Under 40 in Atlantic Canada by 21 Inc.; and is a facilitator with Memorial University's Gardiner Centre.
---