WAMUN SCHOLARSHIPS
2022-2023 WINNERS

Adela Kabiri Pratigya Regmi Shazia Shaheen Deborah Rehner
SCROLL DOWN TO SEE THE SCHOLARSHIP WINNERS OF EARLIER YEARS
Support our Scholarships !
WAMUN offers 8 scholarships of $1200, annually, 4 at the undergraduate level and 4 at the graduate level.
An undergraduate scholarship is awarded in each of the following categories:
Undergraduate Scholarship

Faculty/Staff (children of full-time, deceased or retired faculty or staff)

Mature Student

Single Parent
The graduate scholarship recipients are named as early as possible in the students' programs:
2 to Master's candidates (1 in a thesis program and 1 in a non-thesis program)
The Mature Student Scholarship is offered to female applicants only.
All other scholarships are open to male and female applicants.
All scholarships must be specifically applied for.
Please contact the appropriate University offices for more information.
Additional information regarding scholarships is available on the University's scholarship web page http://www.mun.ca/scholarships/scholarships/.
TO SEE THE MOST RECENT REPORT ON THE WAMUN ENDOWMENT FUND
AND THE AMOUNTS BEING SPENT TO AWARD THE SCHOLARSHIPS,
CLICK HERE -->> 2014-15 ENDOWMENT REPORT
WINNERS IN PREVIOUS YEARS:
2021 - 2022 WINNERS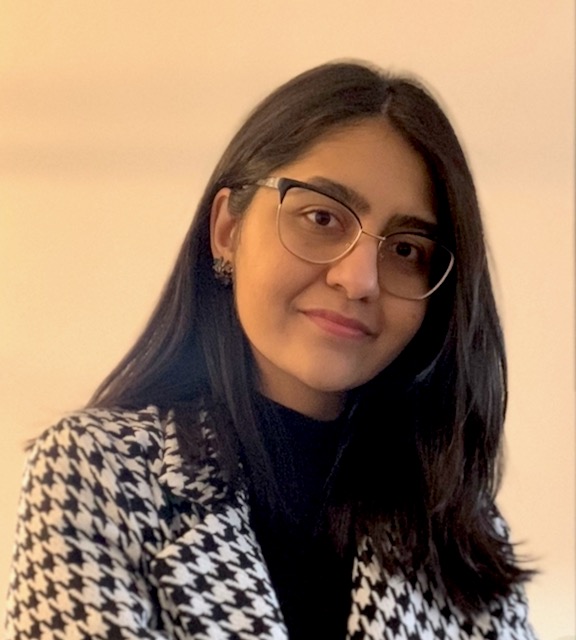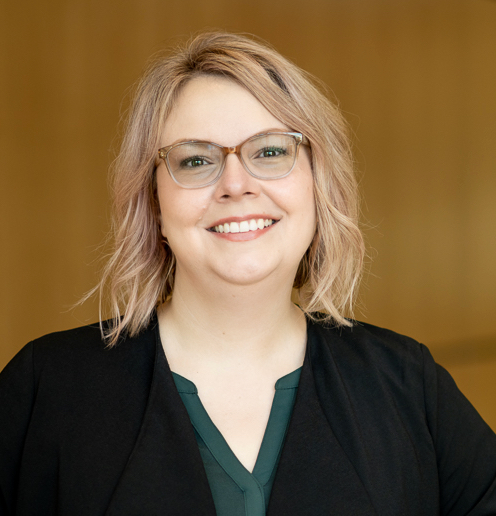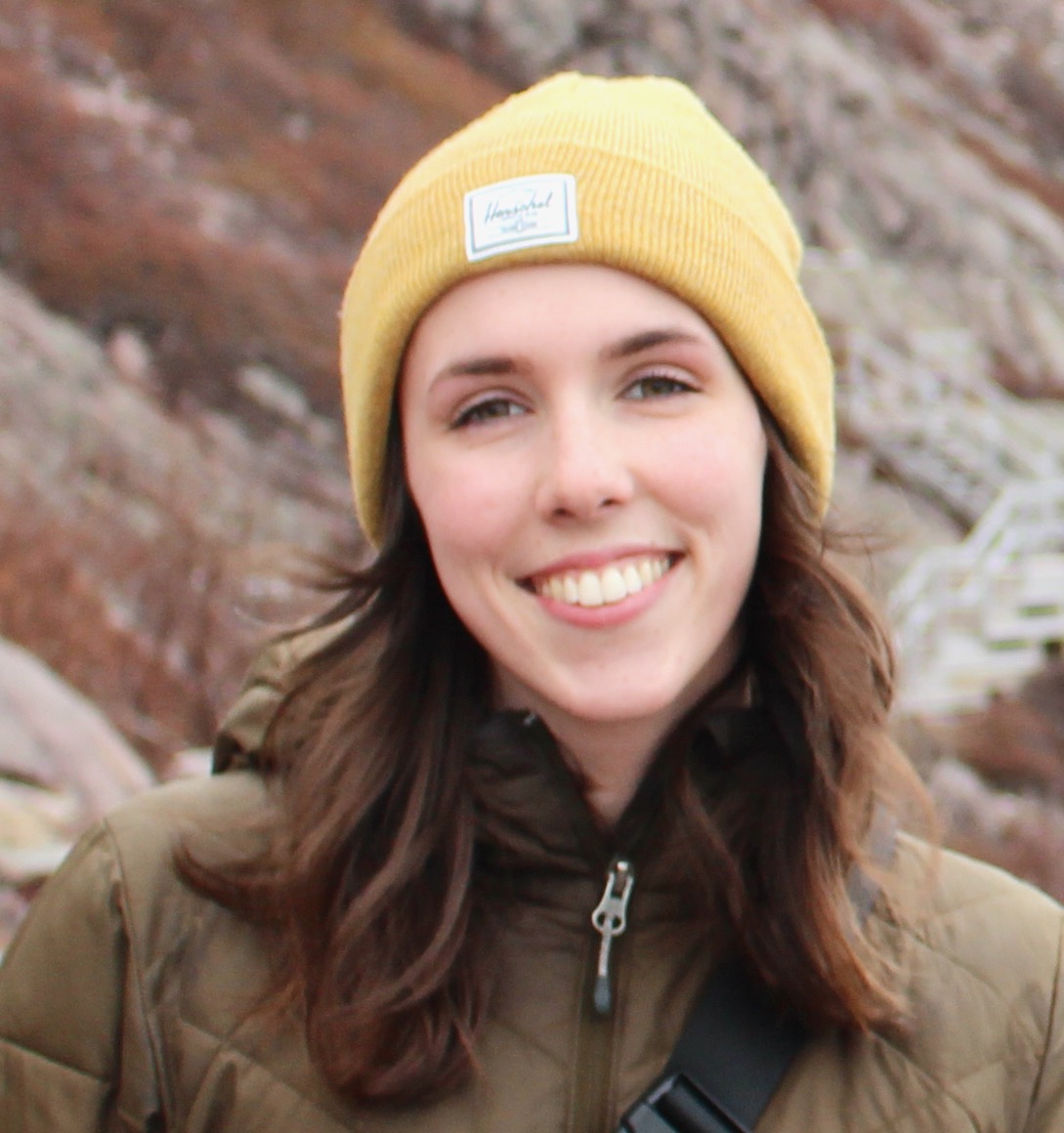 Shenita Pramij Rachel Moran Deanne Curnew Sara Ozbek



2019-2020 WINNERS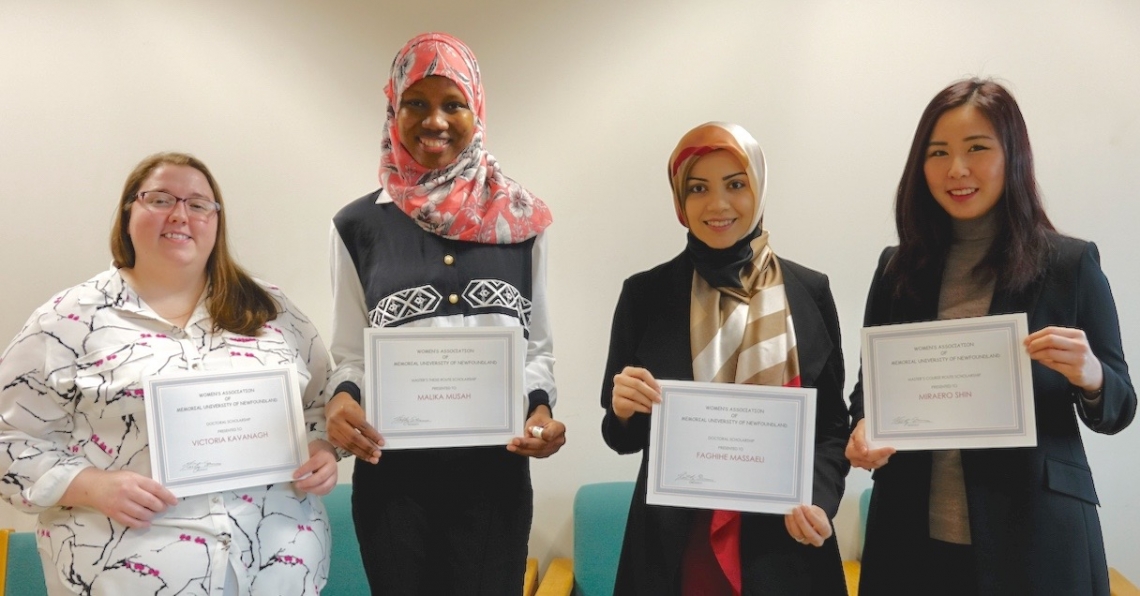 Victoria Kavanagh, Malika Musah, Faghihe Massaeli, Miraero Shin
2018-2019 WINNERS
2018-2019 WINNERS
Mahya Ghaffari, Kayla Hollett, Foroogh Mohammadi, Keerthika Ashokkumar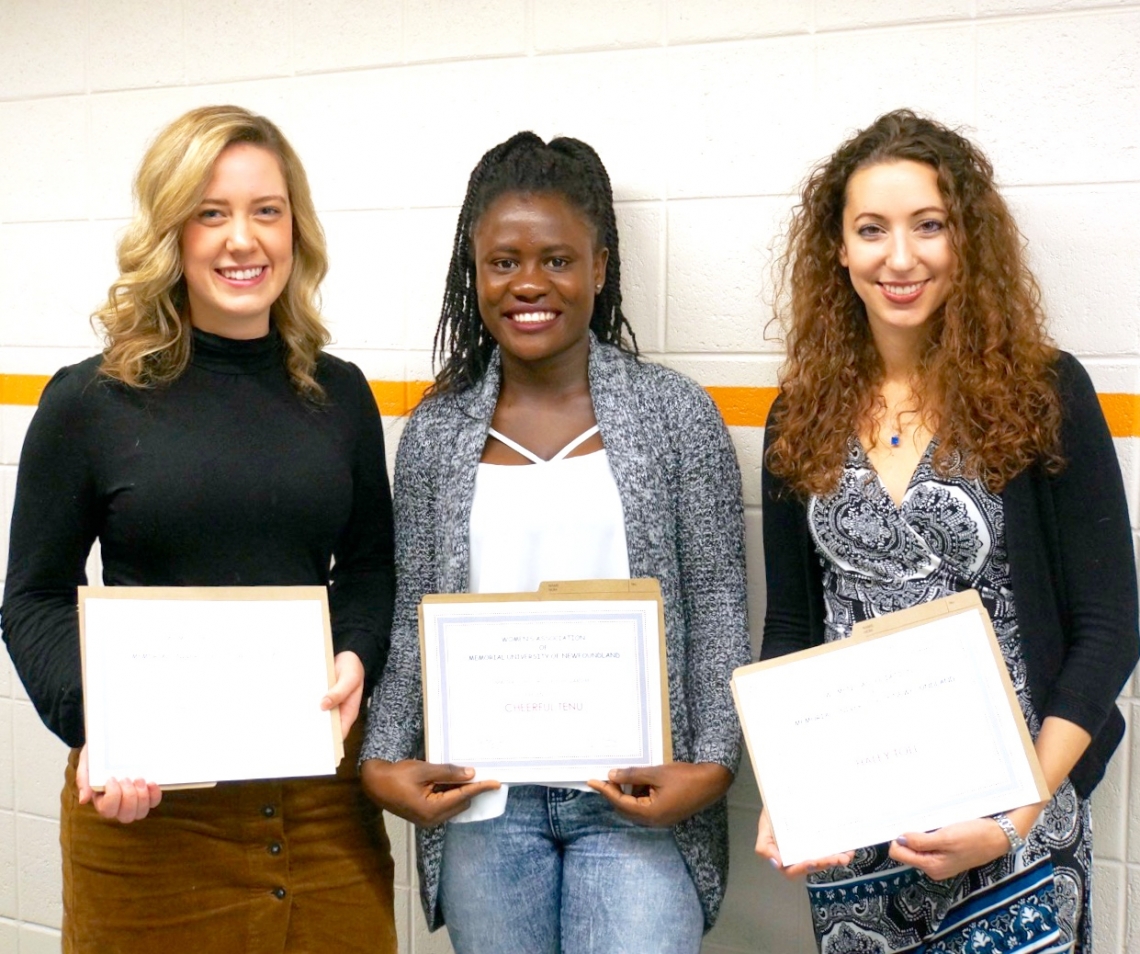 2017-2018 scholarship winners
Hannah Lane, Cheerful Tenu, Haley Toll
2016-2017 scholarship winners
Jurgienne Umali, Samantha Scurrey, Samantha Andrews
(Julia Mathieson, Past President, presented the awards)


2015-2016 scholarship winners:
Laura Fallon, Lauranne Poharec, Elena Salogni with presenter Karen Lippold


2014-2015 scholarship winners:
Melissa Power, Emma Lang, Camilla Parzanini & presenter Kathryn Simonsen
2013-2014 scholarship winners:
Miranda Polgar, Mahsa Moayedi, Stephanie Sodero
2012-2013 scholarship winners and presenter Linda Hensman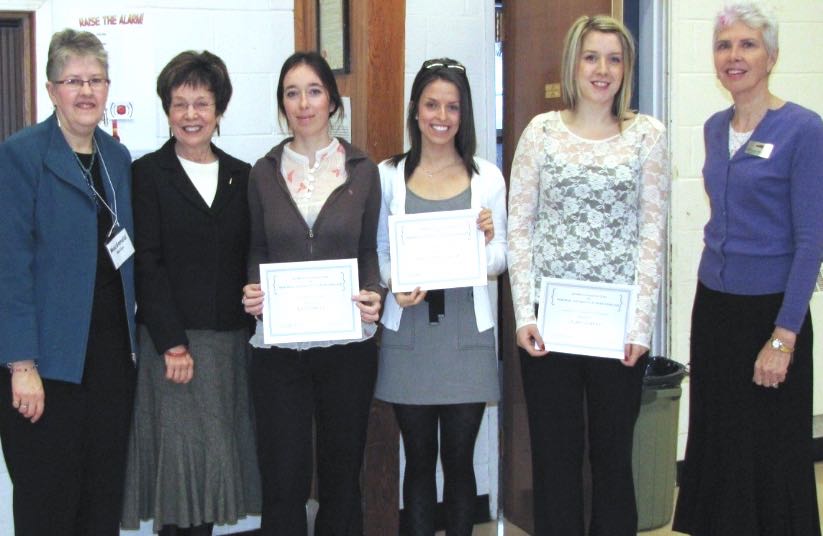 2011-2012 scholarship winners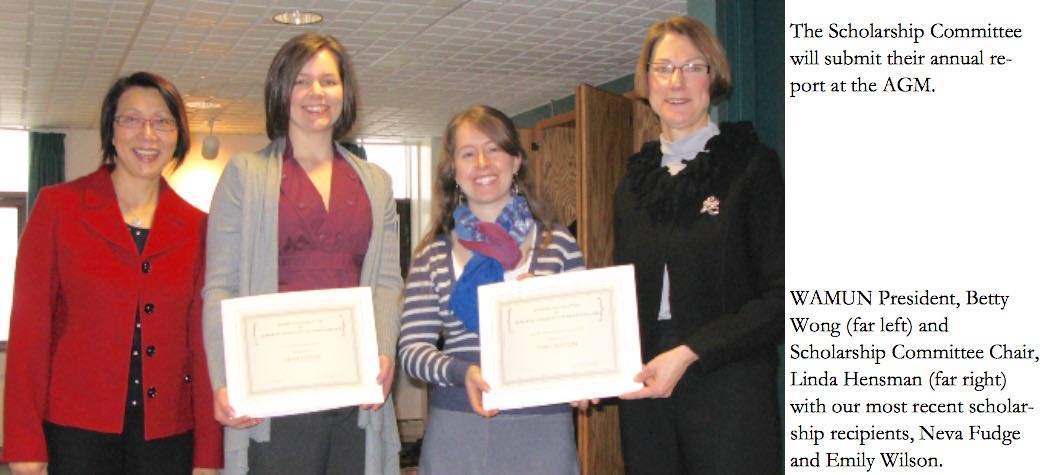 2010 -2011 scholarship winners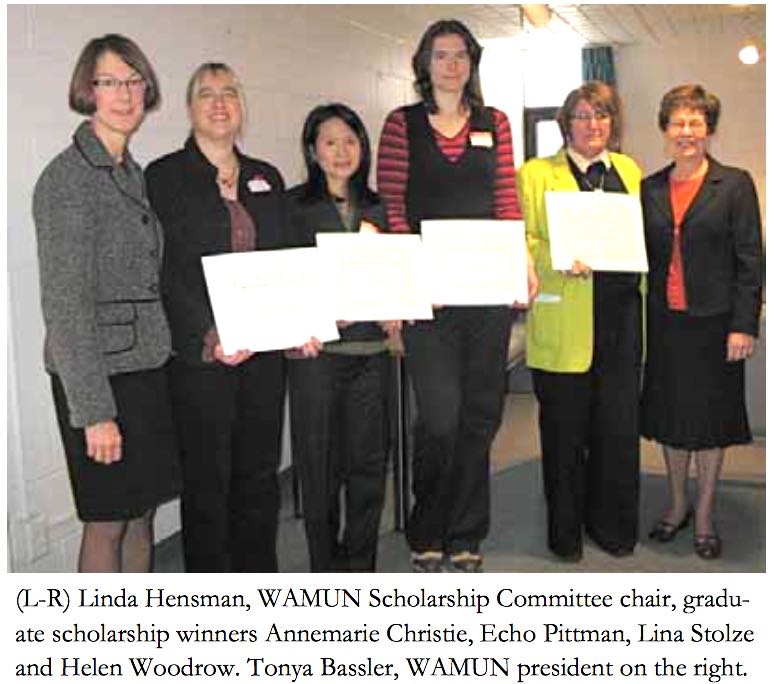 2009-2010 scholarship winners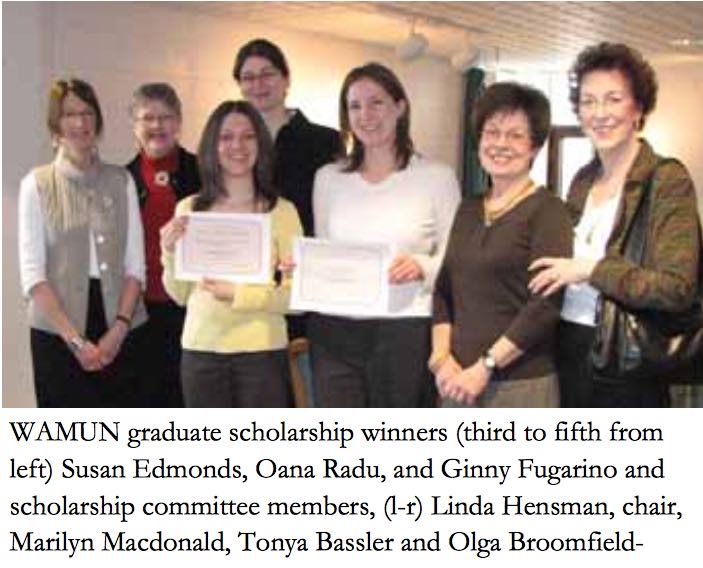 2007-2008 scholarship winners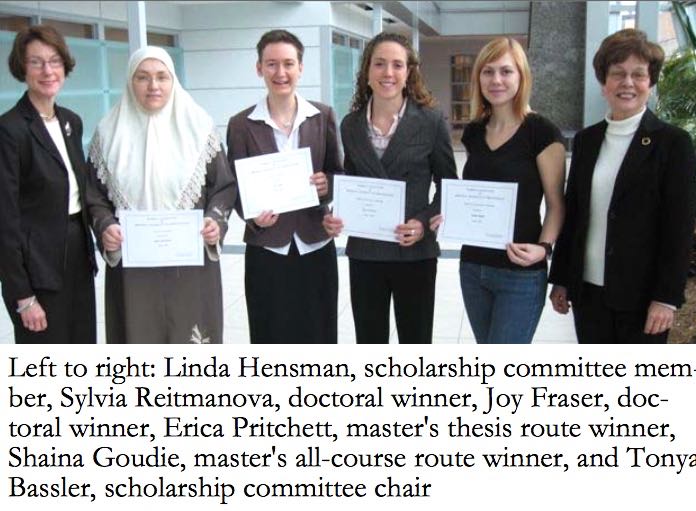 2006-2007 scholarship winners
Last updated 23-03-17 | dm
---