Areas of Research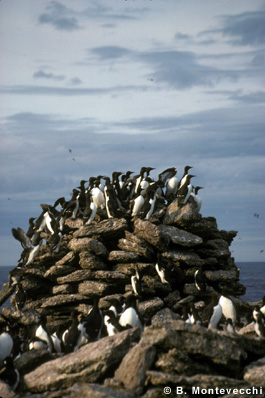 Seabird Behavioural and Movement Ecology
Foraging Ecology of Seabirds: Intersecting Prey and Oceanographic Conditions.
---
Capelin and Oceanography
The Importance of Capelin Biology in Sustaining Trophic Interactions in the Northwest Atlantic.
---
Fishing and Hunting
Marine Bird Interactions with Fishing and Hunting Activities.
---
Seabirds and Oil
Associations of Seabirds and Offshore Oil Platforms on the Grand Bank.