Professional Development Information
Supervisory Management Skills Program: Communications and Team Development
Learn how communicating with different personalities, performance coaching and team building techniques will help you lead your team to higher productivity.
As a supervisor you strive to cultivate a work environment that acknowledges the importance of performance coaching, communications and team building. Knowing how to communicate with employees, while respecting the diversity of the individuals in your team, is key to building a successful and effective team. This module will help you to understand your varied roles as leader, team builder and communicator, and equip you with tools and techniques to develop a productive and motivated team.
The Communications and Team Development module is built around five core topic areas of study:
Working with Different Personalities uses the Myers-Brigg Type Indicator (MBTI) model to teach participants how to define personalities and adapt their supervisory style to match personalities when communicating, solving problems and making decisions.
Building High-Performing Teams teaches participants how teams are defined and how to tailor their supervisory approach to foster more effective teams.  Participants also learn essential behaviors for building cohesive teams and techniques to deal with dysfunctional teams. 
Organizational Communications and Meeting Management focuses on the essentials of verbal and non-verbal communications at all levels in the workplace.  Participants will also learn meeting planning and management tools, meeting manners and protocols, and the roles of chairpersons versus participants.
Performance Coaching guides the participant through a step-by-step approach to employee coaching.  Participants will learn the importance of formal versus informal coaching along with the essentials of performance feedback.
Better Business Writing assesses individual writing style and teaches participants successful writing techniques. Participants will master the principles of good grammar, punctuation, word choice, and message tone.
Communications and Team Development is a module in the Supervisory Management Skills Program. The program includes three, five-days modules. 
Participant Feedback:
- "This program has helped me to better understand my role and the implicaitons my decisions have on employees and the organization as a whole." 
- " Great instructors, great environment, great content. I would recommend this program to anyone who wants to become more effective in the workplace." 
---
Benefits
For Individuals
Become a more effective supervisor
Become a more competent and confident decision maker
Increase potential for career advancement
Network with supervisors from a variety of organizations and industries
For Organizations
Build a skilled supervisory management team
Motivate teams to achieve higher productivity and performance
Foster trust among stakeholders and improve employee morale
Reduce staff turnover and absenteeism
 Improve decision making processes
---
Who Should Attend
• New managers and supervisors who want to learn the essential skills of supervision and management
• Experienced managers and supervisors who want to hone their skills and develop a deeper understanding of the topic area
• High potential professionals who see supervision or management as the next step in their career development
The Supervisory Management Skills Program is designed to strengthen supervisory and management competencies and enhance personal performance, making it relevant for employees of small companies, large corporations, government and not-for-profit organizations. Program participants come from a broad range of industries, backgrounds and education levels. The diversity in the classroom adds significantly to the richness of the learning experience.
---
Details
Working With Different Personalities
Use the Myers-Briggs Type Indicator (MBTI) to improve workplace relations
Understand background of psychological typing and MBTI
Practice validation exercises to determine 'best fit' type
Understand how personality plays a role in information interpretation, decision-making, team development and effective communication
Use meetings effectively
Strategies for Building a High-Performing Team
Diagnose your team's stage of development and learn how to tailor your approach
Identify the challenges for team development and learn strategies for managing these challenges
Recognize team member behaviours that impede cohesiveness
Learn assertive techniques to deal with signs of team dysfunction
Identify factors you should be focusing on to increase effectiveness
Understand essential leader behaviours that foster 'hot teams'
Organizational Communications & Effective Meeting Management
Explore the challenges of different communication mediums
Identify the elements of organizational communications at all levels
Refine your direct communication and active listening skills while discovering the power, influence and impact of non-verbal communication
Learn meeting do's and don'ts and how to plan and prepare meetings - before during and after
Identify the roles of the chairperson and participants and establish meeting manners and protocol
Keep your meeting agenda on track: staying on time and focused and ensuring the meeting produces actionable items/li>
Performance Coaching 
Build relationships by learning to give and receive effective feedback
Practice a step-by-step approach to employee coaching
Understand the importance of effective 'formal' and 'informal' coaching
Discover methods of improving the legal defensibility of performance feedback
Understand the importance of goal setting and confidence in employee development
Practice coaching techniques and get feedback from co-participants and the facilitator
Better Business Writing: The Right Approach
Examine successful writing techniques: letters, memos, email
Identify writing considerations: audience, purpose, message
Master the principles of good grammar and punctuation
Explore word choice and its impact
Write with a direct and indirect approach in business correspondence
Receive a pre-assessment of your individual writing style
The program instructors provide an interactive learning experience using group discussion, case studies, self-assessment activities, structured exercises, and skills practice to deliver module content.
After each module in the Supervisory Management Skills Program, participants will receive a certificate of completion. For those individuals who complete all three modules of the program, a Certificate of Achievement in Supervisory Management Skills will be awarded.
Continuing Education Contact Hours: 35
---
Instructors

Ada Shave
Ada Shave is a Senior Consultant with Knightsbridge Robertson Surrette, a Human Resources consulting firm based in Halifax.  She also maintains a consulting practice in the St. John's area.
Ada has taught at the undergraduate and graduate levels at Memorial University and holds certificates in Reality Therapy and Critical Incident Stress Debriefing.  Ada specializes in using the Myers-Briggs Type Indicator, a personality type indicator, to assist businesses and organizations in such areas as leadership, team building, selling and effective communication. 
Ada holds an undergraduate degree in education and a masters degree in educational psychology.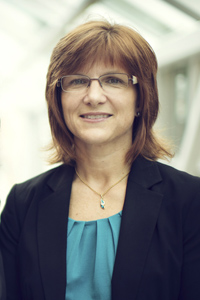 Kara Arnold
Kara Arnold, PhD is Professor of Organizational Behaviour and Human Resource Management at Memorial University's Faculty of Business Administration. During her tenure at the Faculty of Business she has served as Associate Dean of Research, Director of the PhD and MSc Programs, and Area Group Coordinator. Kara's research focuses on leadership, diversity and employee well-being, and she integrates this in her work with clients in the areas of leadership, interpersonal skills and team building, helping them through organizational issues and challenges.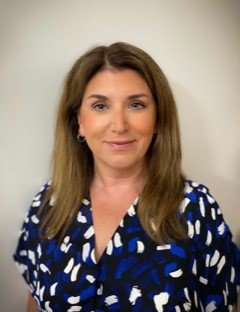 Lynn Best
Lynn Best is the President of CreAction Consulting, an organization that specializes in Workplace Learning and Employee Development. Lynn is a Certified Executive Coach, holding a PCC designation from the International Coach Federation. She has a Masters degree in Adult Education and two undergraduate degrees in Post-Secondary Education and Arts.
Lynn has experience working with private, public, and not-for-profit organizations, and has worked locally and internationally. She is a skilled facilitator who enjoys creating a collaborative learning environment. Lynn is passionate about workplace learning, particularly in the areas of executive coaching and coach training, leadership development, succession planning, and employee development.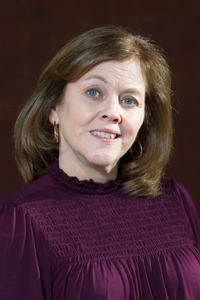 Lynn Morrissey
Lynn Morrissey has over 25 years' experience as a facilitator, consultant, and educator.  She has taught academic courses in communications, organizational behaviour, and human resources, at the Faculty of Business Administration, Memorial University. She has received many awards for her contributions including the Dean's Teaching Award, the Dean's Service Award, the Dean's Citizenship Award, the President's Award for Distinguished Teaching and most recently the Queen`s Diamond Jubilee Medal (2012).
Lynn has a long-standing relationship with the Gardiner Centre, instructing professional development seminars that focus on various fields of workplace communications and facilitation skills. Lynn's industry experience includes writing training and development strategies, developing training plans, leading performance development processes, conducting communications reviews, facilitating strategy sessions, and executive coaching.
In her 'spare time' Lynn is also Faculty Advisor for Enactus (formerly SIFE) Memorial, an international student organization focusing on enhancing entrepreneurial skills and community development.  Under Lynn's mentorship, the Enactus Memorial team has consistently achieved top awards and accolades at both the national and international levels. In 2007 Lynn was awarded the John Dobson Faculty Advisor of the Year in Canada for her work with her Enactus team.
---