Building Professional Negotiation Skills
Learn techniques to strengthen your negotiation position, acquire better deals and contracts, and enhance stakeholder relationships.  
Building Professional Negotiating Skills develops critical management skills for negotiating contracts, sales deals, and agreements in today's competitive world. This seminar will increase your confidence as a negotiator by teaching you how to arrive at 'win-win' solutions while achieving mutual business gain.  Participants will learn practical skills: strategies and tactics to plan for negotiation, set outcome objectives, overcome roadblocks, and build lasting relationships. This seminar will make extensive use of negotiation exercises, requiring pre-reading of materials prior to day 1 and evening preparation for day 2.
 This is a module in the Influence, Negotiation, and Conflict Management Program.
---
Benefits
Learn a framework for negotiations
Understand the importance of preparation for negotiating
Learn practical negotiating tools and strategies
Improve conflict resolution
Understand the value of relating to the other sides goals
Learn the importance of joint value creation
Build management team effectiveness in negotiating
Establish a consistent approach for negotiating contracts
Help improve employee relations
Build a collaborative team environment
Introduce strategies to help improve the organization's ability to reach  winning solutions
---
Who Should Attend
Managers and professionals involved in negotiating contracts and agreements in such areas as sales, procurement, and business management. 
---
Details
Build your professional negotiation competencies through professional development in:
Strategies and tactics for planning negotiations
Developing targets, openings, alternatives, and resistance points
Learning and understanding personal negotiation style
How to frame and present offers, and how respond
Understanding anchors, concessions, and commitments
Common pitfalls in negotiations and how to respond to them
Maximizing the value of agreements 
Continuing Education Contact Hours: 14
---
---
Instructors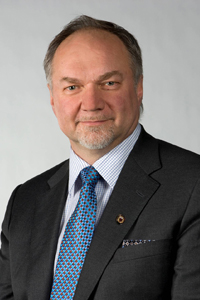 Wilfred Zerbe
Wilfred Zerbe is Professor of Organizational Behavior and Dean of the Faculty of Business Administration at Memorial University.  He holds a PhD in Commerce and Business Administration from the University of British Columbia and Bachelors and Masters degrees in Psychology.  Prior to joining Memorial University Dr. Zerbe held administrative and academic positions in the Haskayne School of Business at the University of Calgary.  Dr. Zerbe's academic and executive education experience includes working with organizations to improve employee engagement through participative decision making and other high involvement processes.  He has also led seminars and workshops focused on achieving influence without formal authority by building effective working networks and collaborative relationships.  Dr. Zerbe recently developed and led seminars on building professional negotiation skills for the Gardiner Centre.  His real world negotiating experience includes serving as a bargaining team member in university collective agreement negotiations, negotiating salaries, negotiating in the markets of the middle and Far East, and applying his understanding to negotiations in everyday life.
---