Getting your site on www.mun.ca
Once your website is ready to go online, ask to have it host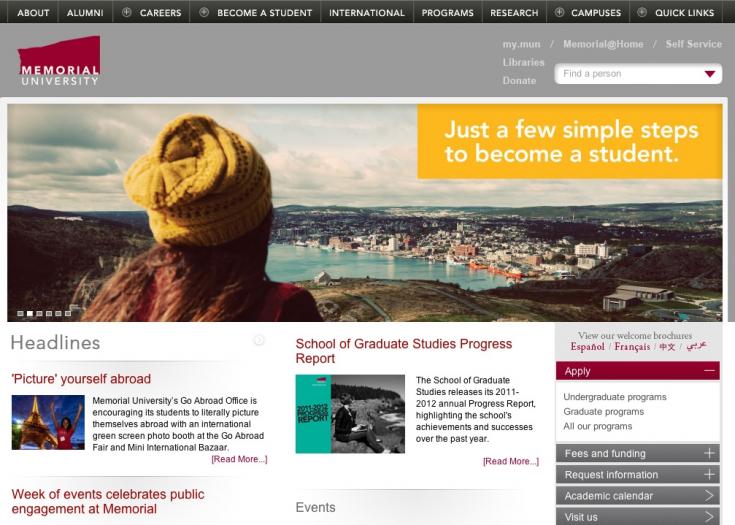 ed through the C&C Web Service, which includes the use of a professionally maintained HTTP WWW server.
Together with the Web Manager, you will decide where your page will appear and be linked within Memorial's site.
Notify the Web Manager when your page is ready and it will be linked into the MUN Web directory and master list.
Official departments and units of the university may host their sites on the main server. Personal web pages for faculty, staff and students can be hosted on the C&C personal home page server. This server is for personal pages only.
If you already have access to an HTTP server, the C&C Web Service can point to your page there.