Writing a Proposal
Learn the steps in proposal writing and understand the skills you need to create an effective pitch that best represents your winning project for any professional discipline.
Proposals form the basis of many business ventures and are a key part of fundraising. Learn how to tell your business story, demonstrate your skills and expertise, and create winning proposals that stand apart.
In this session, you will learn how to analyze calls for proposals, how to develop templates for proposal components, and how to highlight the necessary skills and expertise you have to put your company ahead of the competition.
This is a module in the Business Communication Program. 
---
Benefits
Identify key components of proposals
Enhance your ability to write a more compelling proposal
identify and frame your organization's or own skills and strengths for use
identify opportunities for using proposal components and capability statements in other work in the future
Learn best practices in proposal development and presentation
Improve your employees' ability and confidence to contribute to organizational growth and success
Introduce techniques to enhance business proposals and generate wins
---
Who Should Attend
Business owners, managers, sales professionals and non-profit employees who are responding to RFPs, applying for grants, or submitting sales proposals and want to stand out from the competition.
---
Details
Topics covered include: how to read proposals, use templates for efficiency, calculate appropriate budgets and recognize in-­â€Âkind contributions, establish key milestones, create effective company and personnel profiles, format your proposal, and evaluate your content. Participants will work on drafting their own proposal or preparing a pitch for funding as part of the training. 
Continuing Education Contact Hours: 14
---
---
Instructors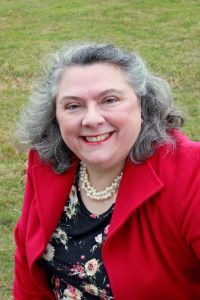 Martha Muzychka, ABC
Martha Muzychka is an experienced communicator and policy researcher with more than 25 years' experience. Martha has demonstrated strengths in strategic planning, evaluation, qualitative research and data analysis, process design, consultation processes, reputation management, crisis management, and project/event management. Her clients are many and varied, including large and small organizations in Newfoundland and Labrador and across Canada from the government, non-profit, community, and private sectors. She brings together a unique community perspective with a firm foundation in strategic communications principles.
Martha provides on-going advice in communications, media relations, reputation management, and social media for non-profit organizations.  Martha has managed media relations for local, provincial, and national organizations covering a range of issues and concerns. Clients highlight her excellent relationships with media and cite her superior writing skills, noting she makes complex material accessible to diverse audiences and establishes the stage on which voices from the community are profiled and presented. Martha has successfully managed communications in a variety of crisis situations including labour disputes, individual and organizational reputation challenges, financial and personnel issues, and public health crises.
As an Accredited Business Communicator, Martha has met the globally accepted standards for proficiency in communications as set by the International Association of Business Communicators (IABC).  Martha maintains her professional competencies through continuing education. In 2008, she completed the Certificate in Public Participation offered by the International Association for Public Participation.  Martha's work has been recognized with international, national, and provincial awards including the internationally respected IABC Gold Quill Award (Special Events – Merit, 2006).
---