Writing a Proposal
Learn the steps in proposal writing and understand the skills you need to create an effective pitch that best represents your winning project for any professional discipline.
Writing a Proposal guides participants through the process of building your case and selling your idea. A proposal is often an organization's first impression to a prospective client or funder. Whether you are responding to an RFP, applying for a grant, or submitting a proposal for your product or service, being able to prepare a solid proposal helps you stand out from the competition and increases your chance of success.
This practical, how-to seminar develops your ability to identify and employ the best-practices of proposal writing. On day one, you will learn the concepts and procedures to write a detailed proposal and on day two, you will put theory into practice by crafting and assessing a business proposal.
---
Benefits
Understand what should be included in a professional proposal
Enhance your ability to write a more compelling proposal
Learn how to produce polished proposals for a better chance to win the bid
Learn best practices in proposal development and presentation
Improve your employees' ability and confidence to contribute to organizational growth and success
Introduce techniques to enhance business proposals and generate wins
---
Who Should Attend
Business owners, managers, sales professionals and non-profit employees who are responding to RFPs, applying for grants, or submitting sales proposals and want to stand out from the competition.
---
Details
Participants will improve their proposal writing through professional development in:
Researching the background for and the topic of a proposal
Information gathering for details required in a proposal
Planning the content of a proposal
Formatting a proposal
Generating the content required in a proposal
Continuing Education Contact Hours: 14
---
---
Instructors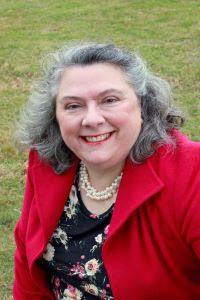 Martha Muzychka, ABC
Martha Muzychka is an award-winning, experienced communicator and policy researcher with more than 30 years of experience. Operating as Praxis Communications since 2005, Martha brings together a unique community perspective with a firm foundation in strategic communications principles. Her clients are many and varied, including large and small organizations in Newfoundland and Labrador and across Canada from the government, non-profit, community, and private sectors.
 As an Accredited Business Communicator, Martha has met the globally accepted standards for proficiency in communications as set by the International Association of Business Communicators (IABC).  Martha maintains her professional competencies through continuing education. In 2008, she completed the Certificate in Public Participation offered by the International Association for Public Participation.
 In 2015, Martha received the Master Communicator designation, IABC Canada's lifetime achievement award which recognizes outstanding Canadian communicators whose work has brought credit to IABC, the profession, their organization or clients, and whose contributions have raised the standards of organizational communication in Canada.
---