Professional Development Information
Understanding Financial Statements
Learn the fundamentals of financial statements and how you can use this information to confidently make financial decisions.
Without a background in accounting, reading, interpreting and analyzing accounting information can feel like learning a new language. Gaining an understanding of financial statements and what the numbers really mean will give you the accounting savvy you need to be able to speak and interpret the language.
Understanding Financial Statements guides participants through the objectives and limitations of financial statements and teaches the basics of accrual accounting and cash flows.
No previous knowledge of accounting is necessary to attend this seminar.
---
Benefits
For Individuals
Strengthen understanding of accounting function
Understand how to interpret financial statements
Improve decision making
For Organizations
Improve financial management
More sound decision making
---
Who Should Attend
Non-financial managers in every functional area, regardless of industry type, who need to be able to interpret financial information to make business decisions.
---
Details
Develop your competencies in understanding financial statements through professional development in:
Interpreting the three general-purpose financial statements: balance sheet, income statement and statement of cash flows
Using financial accounting information to make more informed decisions
Identifying the objectives and limitations of financial accounting and general financial statements
Gaining knowledge of accrual accounting and cash flows
Discussing financial statements more effectively and confidently
Continuing Education Contact Hours: 14
---
Instructors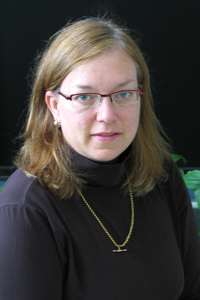 Susan Gardiner
Susan holds a Bachelor of Commerce Degree (Honours) from Queen's University, a Masters of Business Administration from Memorial University, and a Certified Management Accountant designation from the Society of Management Accountants.  Susan joined the Faculty of Business Administration's outreach centres in March 2003 as the Associate Director of Finance and Administration, and moved to the Dean's Office as the Senior Administrative Officer in 2012. She is also a part-time accounting instructor with the Faculty of Business Administration. 
Prior to joining the Faculty, Susan worked in the private sector as comptroller for a large building supplies retailer and land development firm, and has owned and operated her own small business in the St. John's region.  She sits on the board and serves as the chair of the finance committee for Anglican Homes Incorporated.  In the past, Susan has also volunteered as the chair St. John's Sports and Entertainment Limited, the treasurer of the East Coast Trail Association, and as VP with the 2005 Scott Tournament of Hearts.
---