Information Gathering Using Professional Investigating and Interviewing Techniques
Maximize the quality and quantity of information gathered from individuals in an ethical fashion and make informed, consequential decisions.
Information Gathering Using Professional Investigating and Interviewing Techniques guides participants through the methodology for gathering information when investigating incidents, undertaking fact finding for client projects, interviewing potential employees, corporate planning, and other organizational requirements.  This seminar uses participant activities to improve understanding of the information presented and to provide the opportunity to practice tools and techniques.
---
Benefits
Build skills for rapport building and active listening
Improve questioning and note taking skills
Learn the importance of preparation
Extract better quality information for decision making
Understand how to use the correct techniques to get the best information
Learn the components of memory and the memory process
Improve incident management
Gather complete and accurate information to make decisions
Develop comprehensive, successful client proposals
Improve employee recruitment and interviewing processes
Ensure successful corporate planning
Produce better organizational reports
Improve labour relations
---
Who Should Attend
Professionals whose success depends on the gathering of reliable information for corporate decision making and planning.  This seminar offers valuable information gathering skills development for business analysts, business owners, managers, HR professionals, key account managers, lawyers, corporate investigators, health professionals, social workers, law enforcement, occupational health and safety officers, wildlife officers, real-estate agents, and other professionals.
---
Details
Improve your information gathering skills through professional development in:
Identifying interview objectives 
Recognizing different types of interviews
Knowing the interviewing process
Planning and preparing for interviews
Building rapport 
Improving communication skills and managing conversations
Extracting reliable, accurate information
Dissecting interview responses
Taking notes and asking appropriate question types
Asking questions in a logical sequence 
Continuing Education Contact Hours: 14
---
---
Instructors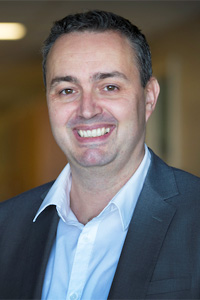 Brent Snook
Brent Snook is an Associate Professor in Psychology at Memorial University of Newfoundland. He holds a PhD in Psychology from The University of Liverpool, UK. He has conducted research on a range of investigative practices such as investigative interviewing and interrogation practices, and pseudoscience in the criminal justice system.
Brent's work has led him to collaborate with academic and professional bodies in The Netherlands, England, Germany, and Canada. His current body of work involves introducing the PEACE model of interviewing to Canadian police organizations. Together with Todd Barron, he has now instructed over 50 members of the Royal Newfoundland Constabulary (criminal investigation division) and several visiting officers from across Canada on scientific interviewing practices.

Todd Barron
Todd Barron is a police officer responsible for training all members of the criminal investigation division and new police recruits on investigative interviewing; developing new interviewing courses; and providing advice on interviewing protocols for ongoing investigations. He is also the police force's primary polygraph examiner. 
He is Todd is a member of the international investigative interviewing research group (iIIRG), the Canadian Association of Police Polygraphists (CAPP), and has received training on the PEACE model of interviewing (advanced suspect interviewing) in the United Kingdom. Todd's research interests pertain to the development of professional and ethical interviewing standards.
---