Employee Retention Strategies
Learn strategies for retaining your organization's key talent and ensuring the continued growth of the business.
Employee Retention Strategies helps the participant understand employee retention and employee engagement strategies.  The seminar explores ways your organization can reduce turnover and create a work environment that builds loyalty among your employees.   Participants will understand the meaning, impact, and importance of employee retention to an organization.  The seminar explores the causes of employee turnover, teaches strategies to retain productive employees, and explains employee engagement.  Participants will learn the components of an Employee Retention Plan and how to apply the strategy in the workplace.
This is a module in the Human Resource Professional Program.
---
Benefits
Understand why employee retention is important to your organization
Understand how to develop an Employee Retention Plan
Learn how to engage employees to maintain a stable workforce
Understand how to retain productive employees
Learn strategies for motivating employees
Learn how to work with employees to set goals
Enhance management competency in developing Retention Plans
Learn how to manage recruitment and training costs
Introduce strategies to promote career development and create an enriching work environment
Know how to use retention planning to encourage dignity and respect in the workplace
Introduce retention strategies to help create a connection to the organization
---
Who Should Attend
Managers and supervisors, business owners, and professionals responsible for the human resource function in your organization.
---
Details
Develop your recruitment and selection skills through professional development in:
Identifying the typical causes of employee turnover
Examining the roles of career development, reflective feedback, mentoring, compensation, personal development and workplace culture as retention strategies
Understanding the expectations of new hires
How creativity can lead to a more committed workforce
Practical techniques to facilitate retention in your organization
Continuing Education Contact Hours: 7
---
---
Instructors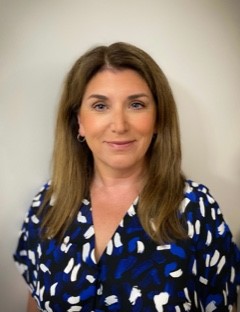 Lynn Best
Lynn Best is the President of CreAction Consulting, an organization that specializes in Workplace Learning and Employee Development. Lynn is a Certified Executive Coach, holding a PCC designation from the International Coach Federation. She has a Masters degree in Adult Education and two undergraduate degrees in Post-Secondary Education and Arts.
Lynn has experience working with private, public, and not-for-profit organizations, and has worked locally and internationally. She is a skilled facilitator who enjoys creating a collaborative learning environment. Lynn is passionate about workplace learning, particularly in the areas of executive coaching and coach training, leadership development, succession planning, and employee development.
---