Professional Development Information
Developing the Case to Support Key Business Decisions
Learn the components to build business cases to support key business decisions and influence decisions makers.
Developing a Business Case: Validating your Recommendations teaches the key steps in business case planning and presentation.  Participants will learn an end to end process from business case development to communication to review and updating.
The seminar explains the difference between a business case and a business plan.  It helps participants define the audience and provides guidelines for matching the business case to the audience.  Participants will learn the elements of an effective business case and a detailed guide for preparing the document. Success drivers and impediments will be discussed as well as methods for assessing the strategy and alternatives.  The seminar teaches financial case development and stakeholder mapping and management techniques.  It also explains how to successfully communicate the plan to achieve support and for the investment and teaches techniques for continuous monitoring and updating to ensure returns remain sufficiently positive.
Key Takeaways:
Identifying and qualifying opportunities into business cases
Moving new projects and strategies forward using business cases
Preparing business cases with strong supporting budgets and methodology
Developing rationale for new strategic opportunities
Using key financial and budgeting tools to build your business case
 Continuing Education Contact Hours: 7 
---
Benefits
For Individuals
Learn to prepare clear and concise business cases
Understand the elements of a successful business case
Gain skills to help you influence business decisions
Learn how to gain commitment of key business resources
Learn to assess the opportunity and identify impediments
Understand how to estimate cost and benefits
For Organizations
Introduce strategies to help ensure investment decisions offer value for the money
Understand the financial and business consequences of organization initiatives
Encourage focus on long term planning and success of the organization
Know how to gain management and stakeholder support for initiatives
Deploy strategies to support sound financial and human resource management
---
Who Should Attend
Managers, consultants, directors, business analysts, project managers and professionals who develop business cases to justify and get support of business initiatives.
---
Instructors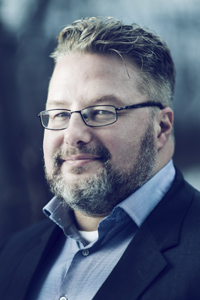 Tom Cooper
Dr. Tom Cooper is an Associate Professor at the Faculty of Business Administration, Memorial University.
As a facilitator and consultant, Tom has worked extensively with most of the major private sector employers in Newfoundland and Labrador including mining, technology, forestry, fisheries as well as oil and gas. He has also done extensive work with small and emerging businesses throughout the province and Atlantic Canada. Tom was recognized for his efforts with small and emerging businesses by being a two-time national finalist for mentor of the year through BDC/Futurpreneur. Tom has also worked with all levels of government in the province and sits on a number of private sector and not-for-profit boards.
Prior to taking his position at Memorial, Tom was a Senior Manager in PwC's consulting practice in London, United Kingdom for seven years. At PwC he worked with major international companies in the area of process improvement, governance, and risk. Tom holds a Ph.D. in Business from the University of Warwick, United Kingdom and undergraduate degrees from Memorial University. He is also a Certified Management Consultant.
---