Advanced Leadership Program
Leadership is the ability to motivate a group towards a common goal. It involves creating the vision, setting the direction and inspiring others to make extraordinary things happen. 
The Advanced Leadership Program builds leaders who want to improve themselves, empower people, grow their organization, and succeed in the competitive environment in which they operate, while enhancing social corporate responsibility.
This program challenges participants to become more strategic, innovative, motivational, and to be a valued contributor to the bigger organizational picture. The program is designed for individuals who are, or have the potential to be, recognized as leaders in their organizations. Participants should have experience at a management level and have already acquired technical and management skills. This program helps participants build on their competencies to move to the next level as a leader.
A series of inter-connected modules guide participants to become more effective leaders, strategic thinkers, and agents of positive change. Using local and national leadership experts as instructors, along with high-profile business leaders as guest speakers, this program encourages discussion, debate and networking where participants learn from each other as well as leadership experts. In addition to the program modules, each participant is assigned an executive coach which they can avail of throughout the program.
The final requirement of the program is the submission and presentation of an Applied Learning Report. The report focuses on the lessons learned in the program and gives the participants the opportunity to share what they have put into practice or are attempting in their real-world environment.   
The Advanced Leadership Program (ALP) is 15-day cohort program offered in five modules over six months.
---
Benefits
Assess your leadership skills and style
Improve coaching and mentoring abilities and enhance your ability to engage, motivate and inspire others
Increase productivity
Become a more effective communicator and delegator
Build better relationships within and outside your organization
Make strategic decisions with confidence and proficiently adapt to change
Accelerate your career
Fast-track high potential employees for leadership roles
Equip leaders with new ideas, innovative thinking and the ability to deal with challenges and change
Create more committed teams
Reduce employee turnover
Create strong leadership team
Prepare for succession planning
Help create vision for the future of your organization and its responsibility to the community
---
Who Should Attend
The Advanced Leadership Program is designed for individuals who are, or plan to be, leaders in their organizations. Participants should have experience at a management level and have solid technical and management skills. The program helps participants build on their competencies to move to the next level as a leader.
---
Details
The Advanced Leadership Program is a 15-day program offered in five modules.  
Module 1: Leading Self (4 days)  October 14-17, 2015
Module 2: Leading Others (3 days) November 4-November 6, 2015
Module 3: Leading Organizational Strategy (4 days) December 2-5, 2015
Module 4: Leading Beyond The Organization (3 days) January 13-15, 2016
Module 5: Leadership in Action - Program Wrap-up (1 day) February 1, 2016
Tuition for the Advanced Leadership program is $8,500 plus HST.  Program fee includes tuition for all five modules, all teaching materials, lunches, refreshments, three hours of one-on-one executive coaching, and a framed Certificate of Completion.  Full tuition is payable prior to the start of the program.Program leaders include local and national leadership experts as session instructors, along with high-profile business leaders as guest speakers.  The program encourages discussion, debate and networking where participants will learn from each other as well as the expert instructors in leadership.
NOTE: For employers in the private and non-profit sectors funding may be available through the Canada – Newfoundland and Labrador Job Grant Program. The program provides financial assistance to private and non-profit employers to offset the cost of providing training to new or current employees. Employers can access to up to $10,000 in government support for employee training per trainee! More information on the funding application can be found at www.aes.gov.nl.ca 
Customized Program Delivery
Gardiner Centre can customize a leadership program to address the specific needs of your organization. Programs may be comprised of complete or partial contents of existing leadership programs offered by Gardiner Centre. The modules within the program can be tailored to include real and relevant examples and discussions to help your staff develop solutions for the specific challenges facing your organization. Gardiner Centre also welcomes the exploration of client-specific programming to meet your organizations unique requirements.
Check Out Funding Opportunites Available Through The
---
Past Participant(s) Said
"I completed the Advanced Leadership Program because I wanted to further advance my career. Updating my education I thought was the way to go.The ALP is a very well delivered program and I really enjoyed it. The instructors were top notch and presented in-depth seminars based on their area of expertise. The presentation of the ALP in four modules spread over a period of time was beneficial as it allowed participants to learn new practices and then apply them to work before the next module. The local guest speakers were very interesting and provided participants with relevant, real life examples of leaders and leadership. I feel I now have a good, diverse "tool-box" of principles and practices that I can apply daily. The Gardiner Centre did a very good job at presenting the program, and I will be back to take more programs in the future."
Jennifer Roil Newman, B. Comm. (Co-op), CCS
Import Rater, PF Collins International Trade Solutions
---
Instructors

Alex Lowy
Alex Lowy is co-author of several best-selling books, The Power of the 2x2 Matrix, No Problem, and Digital Capitol which he co-authored with Don Tapscott and David Ticoll. Alex's expertise is primarily in the field of strategy, with emphasis on innovation and process design.  Alex consults widely as a strategic advisor helping organizations like HP, IBM, CIBC, and Shell address major dilemmas in a systematic and effective manner.  In the Advanced Leadership Program Alex will  discuss critical thinking skills and strategy development.
Alex is an internationally renowned management instructor specializing in the creation of innovative work processes and information systems.  As co-founder of Digital 4Sight, a global technology solutions consulting ?rm with headquarters in Toronto and San Jose, Alex specializes in strategic problem solving and critical thinking skills, and is also the
Alex's expertise is primarily in the field of business strategy, with an emphasis on innovation and process design. He began his career as an educator, and spent ten years as Director of Training & Development for the City of Toronto. Following this, he joined Shell Canada where he helped to design and launch a series of high performance work sites. In 1994 he co-founded a think tank called The Alliance for Converging Technologies with Don Tapscott and David Ticoll. As head of research and then President of the firm, he helped build the company to sixty consultants serving a global client list of over 30 major corporations. Alex consults widely as a strategic advisor and educator, helping organizations address major dilemmas in a systematic and effective manner. His clients have included technology firms (HP, IBM), banks (CIBC, BMO) resources companies (Shell) and government (Province of Ontario, City of Toronto, Metropolitan Toronto Police Force). He is an adjunct faculty member at four business schools (Memorial in St. John's, Schulich in Toronto, DeGroote in Hamilton and Saint Mary's in Halifax) where he teaches business strategy and critical thinking skills to executives. He writes extensively on the topic of strategy and decision-making, with articles in such journals as Strategy & Leadership, Business 2.0 and Group & Organization Studies.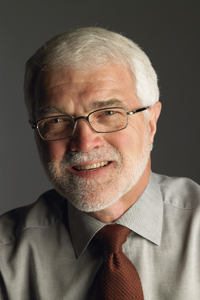 Jim Barnes
Jim Barnes is an internationally-recognized educator, author, speaker, and consultant on subjects relating to marketing and customer relationships.  He was a university professor for more than 40 years, co-founder of a successful marketing services company, has written or coauthored eight books, served as consultant to many national and international companies, and lectured at universities around the world.  He is a thought leader on customer strategy, the creation of genuine customer loyalty, and the establishment of meaningful customer experiences. 
Jim was Professor of Marketing at Memorial University from 1968 until his retirement in 2009 and was the first Dean of Business Administration.  Memorial University awarded him the designation Professor Emeritus in 2010.  He has been a visiting professor at universities in Canada, England, Australia, France and Ireland.  In 1977, he co-founded Bristol Group, a full-service marketing firm that grew to five offices and 150 employees.  He served as Chairman of Bristol until 2004.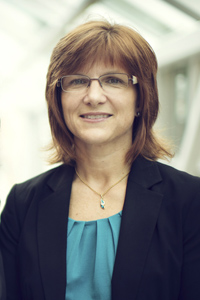 Kara Arnold
Kara Arnold is an Associate Professor of Organizational Behaviour and Human Resource Management, the Associate Dean, Research and the Director of the PhD Program at the Faculty of Business Administration. She teaches in the areas of organizational behaviour and human resource management at the undergraduate and graduate levels (MBA & PhD).  She has published research on the characteristics of effective teams, leadership styles that promote employee health and performance, and gender issues in management. Kara has been involved in training and development in the areas of leadership, interpersonal skills and team building with various organizations for over 10 years. As an instructor with the Gardiner Centre, Kara has delivered training on developing leadership potential, team-building, and healthy work, in both the Professional Development seminars and as customized training for client organizations. As a skilled facilitator, she has worked with client groups to assist them in working through organizational issues and challenges.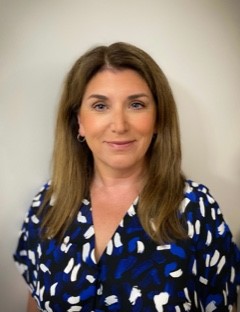 Lynn Best
Lynn Best is the President of CreAction Consulting, an organization that specializes in Workplace Learning and Employee Development. Lynn is a Certified Executive Coach, holding a PCC designation from the International Coach Federation. She has a Masters degree in Adult Education and two undergraduate degrees in Post-Secondary Education and Arts.
Lynn has experience working with private, public, and not-for-profit organizations, and has worked locally and internationally. She is a skilled facilitator who enjoys creating a collaborative learning environment. Lynn is passionate about workplace learning, particularly in the areas of executive coaching and coach training, leadership development, succession planning, and employee development.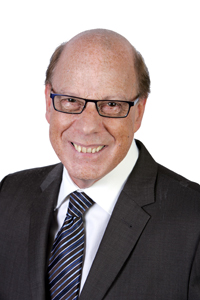 Michael Stanleigh
Michael Stanleigh, CMC, CSP, is the CEO of Business Improvement Architects (bia™).  He founded bia™ in 1989 to help organizations improve their operational performance with his Organizational Success System™.
Michael is a certified management consultant who works with organizations around the world, helping their leadership teams define their strategic direction and increase their leadership performance, working with them to create the strategy, culture and process for innovation and coaching them to ensure their project and quality processes are managed effectively.  He has been instrumental in helping his clients increase productivity and profits with his clear processes and quality approach.            
Michael is also an accomplished professional speaker and dynamic presenter.  He is among a handful of speakers worldwide who hold the Certified Speaking Professional (CSP) designation.  He delivers keynote presentations for conferences and events around the world about his research and experience in his organization's core practice areas. Michael is a leading expert and keynote presenter on Innovation, Strategy and Leadership Performance, and Project and Quality Management. He shares his real life business expertise and experience with stories that are tailored for each audience and delivers presentations with spark, energy and creativity.
Michael has been featured and published in over 500 different magazines and industry publications around the world.  In fact, the Project Management Institute, an international association, wrote an article about Michael in their magazine, PM Network in July, 2005, featuring him on the cover.
Michael has worked in Canada, the United States, Mexico, Hong Kong, China, Malaysia, India, Thailand, Indonesia, Israel, United Arab Emirates, Bahrain, Australia, New Zealand, Finland, England, France, Croatia and the  Czech Republic.  
Michael holds a number of leadership positions including: Council member of the Ontario Institute of the Canadian Association of Management Consultants, instructor with the Gardiner Centre, Memorial University, and faculty member of the American Society for Quality. Michael is a certified member of the Canadian Association of Management Consultants (CMC Canada), professional member of the Canadian Association of Professional Speakers (CAPS), member of the Global Speakers Federation and senior member of the American Society for Quality (ASQ).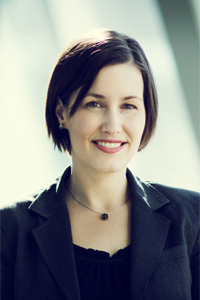 Natalie Slawinski
Natalie Slawinski is passionate about creating shared value in organizations.  As a professor of strategic management and business sustainability at Memorial's Faculty of Business Administration, her teaching and research focus on how organizations can achieve strong financial performance while also contributing positively to society.  In particular, she examines how firms can balance economic, social and environmental goals.  Natalie holds a PhD in Strategic Management from the Richard Ivey School of Business at the University of Western Ontario for which she was awarded the Governor General's Gold Medal. Her research has been published in Organization Studies, Management Learning and the European Business Review and has been cited in the Globe and Mail, the Financial Post, and Canadian Business magazine.    

Natalie has been conducting research in the oil and gas industry for the past five years.  In particular, she has focused on how companies can effectively respond to social and environmental issues, and how companies can collaborate successfully to improve environmental performance.  She has won a number of national grants to pursue her research, including funding from the Social Sciences and Humanities Research Council and Carbon Management Canada Network of Centres of Excellence.   

Natalie is highly enthusiastic about finding creative ways to align companies' economic, social and environmental goals.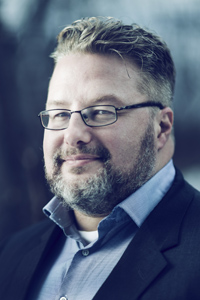 Tom Cooper
Tom Cooper is an assistant professor in the Faculty of Business Administration, Memorial University. Prior to taking his position at Memorial University, Tom was a Senior Manager in PricewaterhouseCoopers Consulting practice in London, United Kingdom for 7 years.
As a consultant, Tom works primarily with boards and senior management in the area of strategy, performance improvement and risk management. He is a Certified Management Consultant (CMC) and has worked with clients in the private, public and not-for-profit sectors in Newfoundland and Labrador, Canada and throughout the world. As a researcher and lecturer, he studies and writes on strategic issues, risk management, and conducting business in remote areas.  As a lecturer, he has won many awards for his teaching.  As a researcher, he has published over 30 academic papers on management issues; presenting at local, national and international conferences on his research.  
Tom graduated from Memorial University in 1993 with a Bachelor of Commerce (Co-Op) and a Bachelor of Arts (Philosophy). He holds a Ph.D. in Business from the Warwick Business School, University of Warwick, United Kingdom.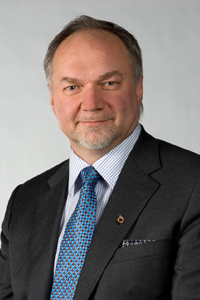 Wilfred Zerbe
Wilfred Zerbe is Professor of Organizational Behavior and Dean of the Faculty of Business Administration at Memorial University.  He holds a PhD in Commerce and Business Administration from the University of British Columbia and Bachelors and Masters degrees in Psychology.  Prior to joining Memorial University Dr. Zerbe held administrative and academic positions in the Haskayne School of Business at the University of Calgary.  Dr. Zerbe's academic and executive education experience includes working with organizations to improve employee engagement through participative decision making and other high involvement processes.  He has also lead seminars and workshops focused on achieving influence without formal authority by building effective working networks and collaborative relationships.  Dr. Zerbe recently developed and lead seminars on building professional negotiation skills for the Gardiner Centre.  His real world negotiating experience includes serving as a bargaining team member in university collective agreement negotiations, negotiating salaries, negotiating in the markets of the middle and Far East, and applying his understanding to negotiations in everyday life.
---