(click on item to view)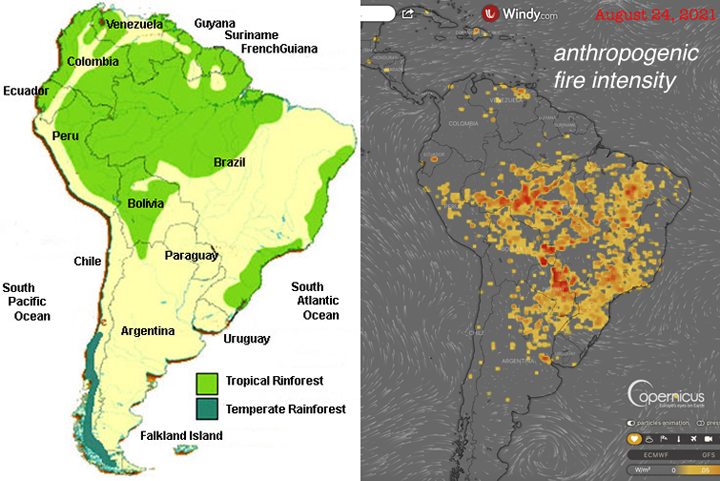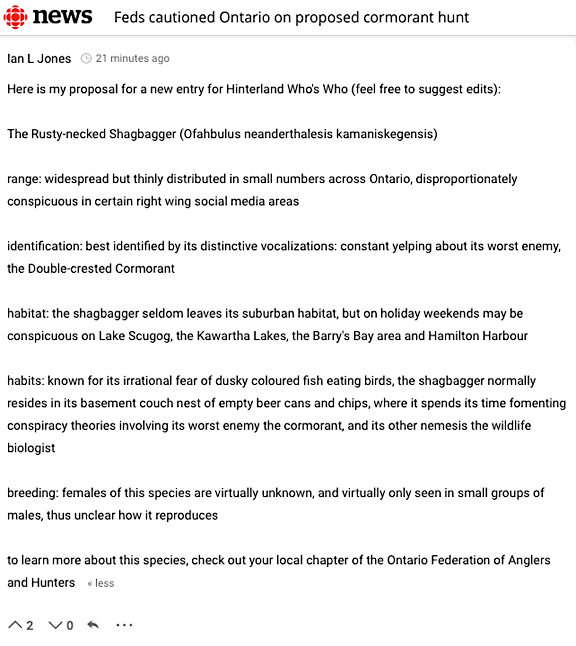 The Great Newfoundland Farmed Salmon Disaster of summer 2019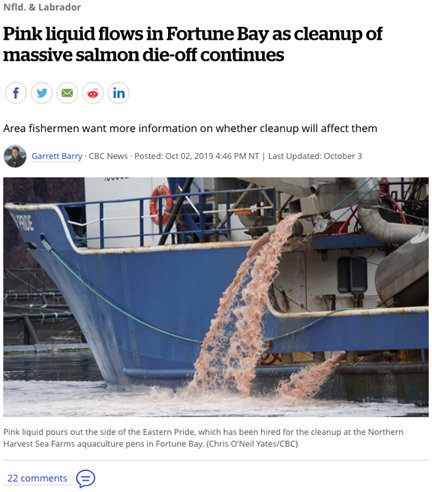 https://lop.parl.ca/sites/PublicWebsite/default/en_CA/ResearchPublications/LegislativeSummaries/381LS491E
"The first, section 5.1, prohibits persons or vessels from depositing harmful substances in waters or areas frequented by migratory birds, unless the deposit is authorized under the Canada Shipping Act or another federal statute, or by the Environment Minister for scientific purposes. "
"New section 5.4 creates an obligation to take reasonable steps to ensure a vessel's compliance with the section 5.1 prohibition against deposits harmful to migratory birds. The section applies to every master, chief engineer, owner and operator of a vessel, and, if the vessel is owned by a corporation, to its directors and officers who are able to influence related activities. Section 5.5 adds the requirement that directors and officers of corporations take all reasonable care to ensure the corporation's compliance with the bill and any regulations made under it."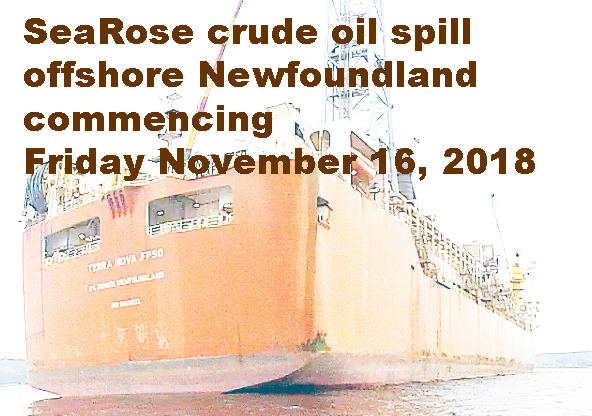 Institute of Environmental Monitoring and Research (IEMR) - misrepresenting research results to promote military jet training?
"The business of research - Hidden Agenda" (Telegram article by Russell Wangersky) (132k jpeg)
"Ducks' behaviour affected by aircraft - Scientist surprised by interpretation of his study" (Telegram article by Dr. R. Ian Goudie) (256k jpeg)
"Institute twisted research, biologist says" (Telegram article by Tara Bradbury Bennett) (172k jpeg)
"Harlequin Duck articles don't tell whole story" (Labradorian article by Louis LaPierre)
read the 2004 paper in Environmental Conservation by Goudie and Jones (112k .jpg file) for complete article click here (4 MB)
read the IEMR's representation of the results of this published science (60k jpeg)
Canadian Forces Base Goose Bay "the poster boy for warped military spending"
"Most recently in the Innu's long history, NATO planes violated Innu territory by regularly conducting low-level flights over their lands. Also, the Innu nation includes some communities that were moved by the Canadian government in the 1950s/60s as an 'experiment', the most famous is in Davis Inlet. Such acts are accurately defined as genocide." Daniel Ashini July 1993 (link)
IEMR Chair Lapierre's credentials 'falsified' (cbc story) "Théberge says he is going one step further and recommending to the senate of the university that LaPierre's status as professor emeritus be withdrawn. "The emeritus is given for the body of work one has done based on the integrity of his body of work and clearly I have questions of the integrity of the body of work of M. LaPierre," said Théberge. "I think if one is not grounded in certain kinds of science one should not be making statements.""
https://en.wikipedia.org/wiki/Louis_LaPierre
Sable Island - Canada's most remote island and an offshore gem and home for endemic and endangered species; nearly ruined by human activities including introductions of non-indigenous domestic animals (including sheep, cattle, horses, rabbits and rats) during the 18th - 19th centuries, maintained in its current highly-degraded state by the surviving abandoned domestic horses that

consume native vegetation, cause erosion and soil compaction, alter nutrient cycles, trample potential seabird nesting areas and nests, crush burrows, and disturb seabirds and other vulnerable indigenous bird species

.
According to the Canada National Parks Act, "ecological integrity" means: "a condition characteristic of its natural region and likely to persist, including abiotic components and the composition and abundance of native species and biological communities, rates of change and supporting processes". Beginning in 1998, the Act was ammended to emphasize that maintenance of ecological integrity is the first priority in National Park management (National Parks Act, RSC 1985, c. N-14, s. 5 (1.2)).
"National Parks Policy 3.0, Protecting and Managing Park Ecosystems 3.2.11 - All practical efforts will be made to prevent the introduction of exotic plants and animals into national parks, and to eliminate or contain them where they already exist."
Horse (Equus cabalus) of European origin were introduced to Sable Island during the 18th century, and again during the 19th century (when a lively trade occurred with horses being moved on and off the island), and abandoned during the early 20th century when the human colonization of the island collapsed. Subsequently, during the 20th century, frequent assistance to the starving exotic, alien and invasive horses was provided in the form of hay transported to Sable Island...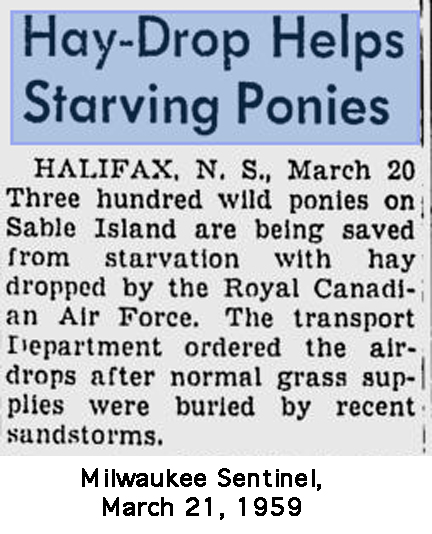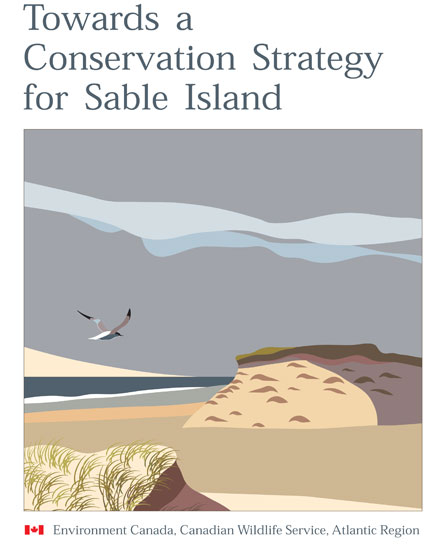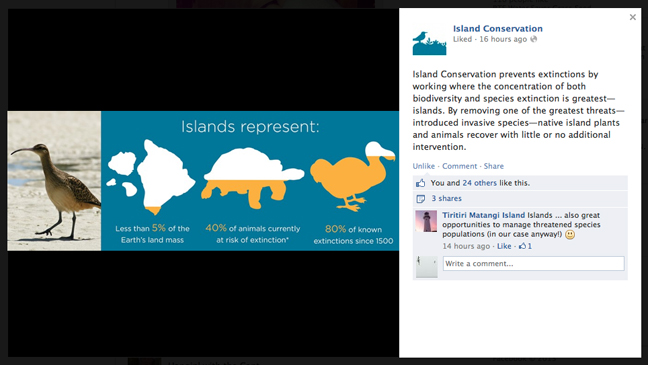 "A small quantity of oil spilled into the Atlantic Ocean Tuesday near a floating platform drilling off Newfoundland's southeast coast, the operator said."
"Key questions posed by ILJ and 'DFO science advisor' about a Newfoundland offshore oil spill response plan (and even if there is a plan) remain unanswered. Recent events (May 2011) are not cause for optimism that things will improve - see here."
"The Canadian government's short term response to the Nov 21 spill (i.e., to document ecological damage) was grossly inadequate."
"If offshore oil and gas activities are indeed exempt from Bill C-15, then seabirds and other migratory birds appear to have no clearly defined legal protection from harm from these activities."
"Canada's environmental policies related to preventing damage from offshore oil and gas extraction seem to be a product of negligence and incompetence."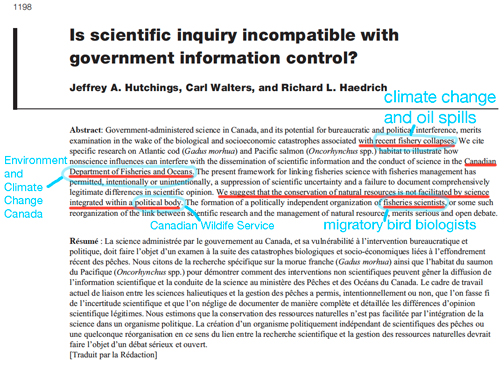 Scientific inquiry incompatible with government information control - download the classic CJFAS paper by Jeff Hutchings, Carl Walters, and Richard Haedrich here (PDF file 179kb)
"Nonscience influences on fisheries research incompatible with normal scientific inquiry included (i) government denunciation of independent work, (ii) misrepresentation of alternative hypotheses, (iii) interference in scientific conclusions, (iv) disciplining of scientists who communicated publicly the results of peer-reviewed research, and (v) misrepresentation of the scientific basis of public reports and government statements."
Official disclaimers: nothing in the contents of this site or its links should be taken to represent MUN policy; links to external sites are provided for education and research purposes, their inclusion here in no way implies that MUN or Marvin endorse the content or use of these sites.