Why Students Should Join a Research Exchange Group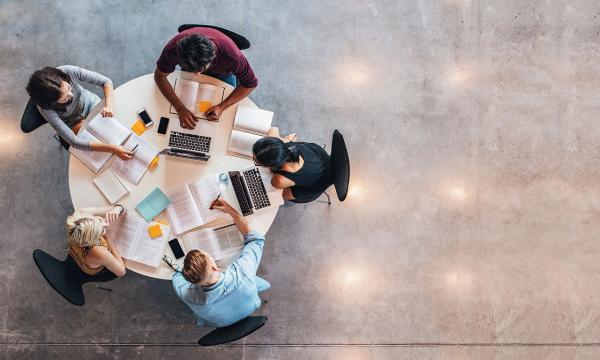 CONNECTIONS: If your studies and interests relate in any way to human health, no matter what course of study you're enrolled in and no matter what discipline, the Research Exchange Groups at NLCAHR will connect you with others who share your interests. All that is required to join a group is an interest in any of the topics that are listed along the margin of this page. Membership in a Research Exchange Group will connect you with:
faculty and senior researchers from diverse academic disciplines at Memorial University
healthcare providers/clinicians working in a variety of community and healthcare settings across the province
decision makers in healthcare and public policy
patients and caregivers
people working in diverse community organizations
students who share your interests (university or college, undergraduate or graduate level)
FEEDBACK & SUPPORT FOR YOUR RESEARCH: If you are planning to conduct research, your fellow Research Exchange Group members can help you with your methodology, help you to recruit study participants, and talk to you about the many pragmatic considerations that can make all the difference to your success as a researcher. The groups are a great way to connect student researchers with people who have experience and knowledge to share.
If you have a research project already in progress, the groups provide a chance for you to present or discuss your preliminary findings, discuss your research progress, data analysis, and next steps, and get valuable advice on any obstacles you may be facing along the way. Checking in for advice and guidance before your research is completed can bring great value and help build momentum for your project's successful completion.
If you've already completed your research and are looking for a way to share your findings with people who will benefit from what you've learned, whether they are your fellow students, faculty, practitioners or policy makers, patients, caregivers, or other community partners with lived experience, the program can offer you a chance to present your work in an informal, low-pressure setting.
THE NUTS & BOLTS: Connecting through webinar, group participants and guest speakers join the regular meetings from across the province, across Canada, and around the world. Activities are determined by the members themselves and include: presentations on planned, ongoing, or completed research; presentations from community partners and clinicians on interventions, programs, and services; group discussions about journal articles of interest; providing support and feedback to student researchers; identifying knowledge gaps and developing research agendas; developing research teams; and organizing workshops, guest lectures, and symposia.
Your attendance at group meetings is entirely up to you. If you join a group, you will be invited to meetings and receive follow-up information about the meetings through email.