Research Talks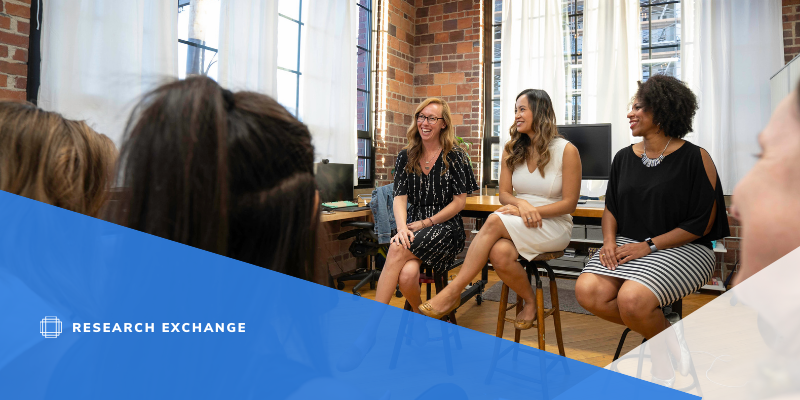 Research Talks was a former series of free public lectures hosted by NLCAHR that featured research on topics selected by our Research Exchange Groups.
---
Strategic Positioning: Shifting Discourses in Gay Men's Sexual Health
NLCAHR and our community partner, Make it Better NL, welcomed the community to join us on May 6, 2014 from 7-9 pm at Eastern Edge Gallery (72 Harbour Drive, St. John's), for an interactive forum with Mikiki, gay men's health activist and street outreach worker. This public discussion explored shifting messages around HIV prevention, HIV stigma, and recent studies that link community-wide HIV treatment to community-wide HIV prevention.
Mikiki is a queer video and performance artist from Newfoundland. His experiences as a Sexuality Educator in Calgary's public schools, a Bathhouse Attendant in Saskatoon, and a Drag Queen Karaoke Hostess in St. John's have all informed his work in gay men's health. Mikiki has worked as a Gay Men's Sexual Health Outreach Worker in Ottawa, an HIV Educator in Montreal, the Poz Prevention Coordinator at the Toronto People With AIDS Foundation and he now runs a street outreach team for a community health centre and conducts HIV rapid testing.
This free public Research Talks event was sponsored by NLCAHR, the AIDS Committee of NL, the Research Exchange Group on Gender, Sexuality & Health, and the Make it Better NL Campaign, supported with Quick Start Funding from Memorial University's Office of Public Engagement.
---
Dr. Anne Snowdon on Health System Innovation: Are Canadians Getting Value?

Dr. Anne Snowdon has dedicated much of her career to producing research and advancing innovation that will improve the health and well-being of Canadians. As Academic Chair of the International Centre for Health Innovation at the Richard Ivey School of Business, she leads the Centre's work to drive health system sustainability and productivity.
Dr. Snowdon has published more than 70 research articles, and received over $7 million in research grants. She is a Fulbright Scholar and was awarded the Social Sciences and Humanities Research Council Doctoral Fellowship for her doctoral research.
On December 11, 2013, Dr. Snowdon delivered a timely lecture about health system innovation in which she discussed the results from recent Cost vs. Value research about what Canadians value and whether health systems are delivering value to Canadians.
Link to the webcast of Dr. Snowdon's lecture

---
Dr. Ivy Lynn Bourgeault on Health Worker Migration


The inaugural lecture in the series was held in April 2012. Dr. Ivy Lynn Bourgeault, Professor, Interdisciplinary School of Health Sciences, University of Ottawa, and CIHR Research Chair in Health Human Resource Policy, was invited to St. John's to speak about the migration of healthcare workers and their integration into the Canadian workforce. Dr. Bourgeault was the expert selected by our Research Exchange Group on Women's Health/ Gender and Health, given the implications of her research for this critical area of study. Dr. Bourgeault shared her research on health worker migration and discussed the perspectives of health policy researchers and decision makers who have an interest in the movement of health professionals. Her talk also addressed the need for a pan-Canadian Health Workforce Observatory.
Link to Dr. Bourgeault's Presentation
---
Dr. Jacqui Gingras: Don't Panic: Encouraging a Measured Response to the Obesity Epidemic

A Registered Dietitian and leading national expert on dietetics theory, education and practice, Dr. Jacqui Gingras of Ryerson University's School of Nutrition was the lecturer selected by our Research Exchange Group on Eating Disorders, Disordered Eating, and Body Image. At her Research Talk on October 9, 2012, Dr. Gingras discussed her research in the field of critical obesity studies, exploring the complexities that underlie our current 'obesity panic' while encouraging health professionals, dietitians and policy makers to adopt more critical perspectives about food, weight and health.
Link to Dr. Gingras's Presentation
---
Dr. Arya Sharma: Stop Being a Yo-Yo—A Light-Hearted Look at the Ups and Downs of Weight Loss

One of Canada's leading experts on obesity, Dr. Arya Sharma visited St. John's in June 2013 for a CIHR-sponsored meeting on bariatric care. Dr. Laurie Twells, an NLCAHR-funded researcher at Memorial University who was hosting the workshop, suggested that the Centre arrange a special lecture by Dr. Sharma as part of our Research Talks series. The event was held on June 4, 2013, at Memorial University as a fundraiser for the Canadian Obesity Network and it generated considerable public interest, including a guest appearance by Dr. Sharma on CBC's Radio Noon.
With over 300 scientific articles to his credit, Dr. Sharma shared his research findings on the roles of stress, sleep, and self-esteem in weight loss and weight management. These and other topics, including what weight-loss strategies work and what do not, setting realistic goals, and some of the lesser-known drivers of weight gain (such as the microbes that live in your large intestine) generated considerable discussion during the 'no-holds-barred' Question and Answer session that followed the talk.
---