Global Health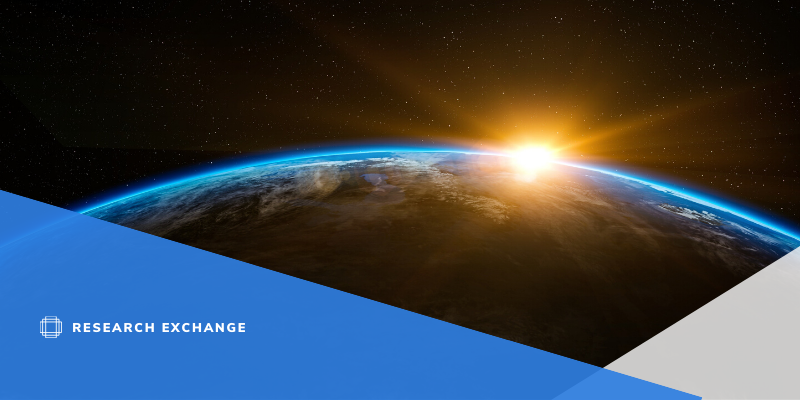 Global health research examines the social and environmental determinants, issues related to health equity, power relations, post-colonialism, migration, globalization and epidemiology, among other things. The Research Exchange Group on Global Health is a collaborative forum that connects researchers, clinicians, students, and community members with an interest in health-related research, practice, and policy development that exists beyond the local context.
See Group Activities and Presentations
Group Conveners
Dr. Jill Allison—Global Health Coordinator, Community Health & Humanities, Faculty of Medicine at Memorial University
---
Goals & Objectives
The Research Exchange Group on Global Health aims to:
Facilitate multi-disciplinary and transdisciplinary collaboration on research projects related to Global Health
Support Memorial University's strategies for internationalization
Promote student interest and participation in global health research
Showcase the research activities of academic members, and programs/ opportunities available through community and government partner members
Work collaboratively to identify funding opportunities and develop research teams
Promote public engagement in issues of global health research
---
Join Us
NLCAHR's Research Exchange Group on Global Health welcomes anyone with an interest in global health to join us. Please see our calendar of meetings for information about upcoming webinars or email rochelle.baker@med.mun.ca for more details.
---
Group Activities & Presentations
2019
January 8, 2019 | Uncovering Global Health Research Opportunities—Lessons Learned in Ethiopia | Dr. David Allison | Link to Presentation |
April 16, 2019 | Sharing responsibility in Bangladesh: Perceptions and Awareness of Male Partners Regarding the Effects of Female Contraception | Sadia Chowdhury, University of Amsterdam | While a large body of research is devoted to contraception and male and female attitudes towards contraception, few studies focus on male perceptions and awareness of female contraception. To help address this knowledge gap, Sadia Chowdhury explored this subject for her Master's in Medical Anthropology at the University of Amsterdam. Her study was conducted in an urban slum in Dhaka city, Bangladesh, where several government and non-government organizations have programs for fertility control; however, most programs focus on women. While working with women in the field of maternal health, Sadia had learned that they often associated feelings of poor health with the use of hormonal contraception. The side effects of hormonal contraception were common among the female informants and women generally shared complaints about contraception with their husbands. However, even when there was improved spousal communication, it did not always help to involve men in contraception use. Rather, it appeared that extensive programs for female contraception make men reluctant to use male contraception. |
2018
November 14, 2018 | "A Hundred Little Violences, A Hundred Little Wounds": Privacy, Personal Disclosure and Abortion Disclosure in the Republic of Ireland | Dr. Katherine Side, Department of Gender Studies | Link to Presentation |
2016
June 16, 2016 | A Qualitative Exploration of the Housing and Health Conditions of HIV Positive Persons in Lower Manya Krobo District, Ghana | Rev. Dr. Yaa Adobea Owusu, University of Ghana |
February 17, 2016 | Vitamin D for Active Tuberculosis | Peter Daley |
April 15, 2016 | The Rural-Urban Divide: Realities in Practice | Mohamed Ravalia |
June 17, 2016 | Rural Global Health: A Student's Experience Participating in the International Summer Institute for Global Health Training (InSIGHT) | Paula Slaney |
2015
October 21, 2015 | Overview of Memorial's International Office and Marine Institute International | Bill Chislett and Glen Penney | Link to Presentation |
November 18, 2015 | Global Health Research and the Canadian Coalition for Global Health Research | Dr. Vic Neufeld, McMaster University | Link to Presentation |
December 18, 2015 | Mobility, Migration, and Access to Legal Abortion in (and beyond) the Republic of Ireland | Dr. Katherine Side |