Nathaniel Pollock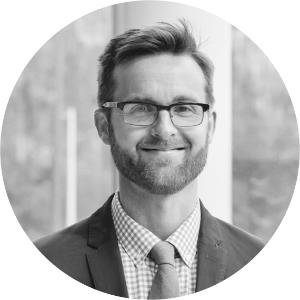 Nathaniel Pollock, PhD, MSW
Research Associate & Adjunct Professor, School of Arctic and Subarctic Studies
Nathaniel (Settler, he/him) is a research associate in the School of Arctic and Subarctic Studies at the Labrador Campus. Through this role, he works collaboratively with Indigenous governments and health and social care agencies in Labrador and elsewhere in the Circumpolar North on research, post-secondary education, and program and policy development projects. Nathaniel completed a Master's of Social Work at Carleton University and a PhD in Community Health at Memorial University.
As an interdisciplinary public health scholar, Nathaniel uses mixed methods and community-based approaches to research. His interests include suicide prevention and mental health promotion, health services, and child and family health, particularly in rural, northern, and Indigenous communities. He previously taught courses in health research methods and northern and rural health, and has supervised graduate students in social work and public health.
Nathaniel is currently serving as the Vice President of the Canadian Society for Circumpolar Health and the International Union of Circumpolar Health. He lived in Happy Valley-Goose Bay from 2011 to 2017. He currently lives in St. John's with his partner and three children.
Find a list of Nathaniel's research publications here.
Email: nathaniel.pollock@med.mun.ca
Twitter: @njpollock