2012 John Kenneth Galbraith Lecture - Naheed Nenshi
Leader/Citizen/Leader:
community building as nation building

Production and recording support provided by DELTS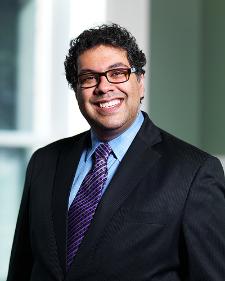 Our strength is in our citizens. Let's explore the potential of citizens to take leadership and understand how we can create more powerful communities of citizen leaders—people who take action and use their own hearts, hands, and minds to make their communities better every day.
Join Calgary Mayor, Naheed Nenshi, for a discussion and question and answer session as the Harris Centre presents the 2012 John Kenneth Galbraith Lecture in Public Policy.
Biography
Mayor Nenshi is a passionate Calgarian, an accomplished business professional, and an active community leader. He holds a Bachelor of Commerce Degree (with distinction) from the University of Calgary and a Master in Public Policy from the John F. Kennedy School of Government at Harvard University, where he studied as a Kennedy Fellow.
About the Lecture
The John Kenneth Galbraith Lectureship in Public Policy brings outstanding figures to Memorial University, whose work reflects their commitment to excellence in scholarship and public affairs.
The lectureship is held under the auspices the President , and is coordinated jointly by the Dean of Arts and by the Director of the Harris Centre of Regional Policy and Development, or their representatives.
Webcast support provided by Distance Education, Learning and Teaching Support