Professional Development Information
Risk Management: Creating a Risk Smart Work Environment
Learn the frameworks for identifying, assessing, understanding, acting on, and communicating risk issues in order to create a risk-smart work environment.
Strategic Risk Management: Creating a Risk Smart Work Environment identifies recent innovations in risk management approaches, and focuses on using risk management processes and tools for success. Participants will learn how to use risk management to improve decision-making, increase capacity and enhance performance.  Participants will learn to identify risk in your organization, incorporate the assessment of these risks into your strategic planning, and translate your organizational values and objectives into daily actions focused on success and future planning.
Key Takeaways:
Understand the meaning of strategy and strategic decisions
Understanding the meaning of risk and how risk affects all aspects of an organization
Knowing what is meant by integrated risk management in the public sector and enterprise risk management in the private sector
Learning  how to assess the internal and external environment for risk
Exploring how risk affects the strategy for organizations
Learning how risks can be integrated into decision making
The practice of integrated risk management
Continuing Education Contact Hours: 7
---
Benefits
For Individuals
Define your role in risk management
Improve risk response decisions
Learn to develop an organization risk profile
Understand the role of risk management in strategic planning
Learn to be proactive in identifying and managing risk
For Organizations
Introduce strategies to enhance risk management planning
Plan ahead to manage organizational risk
Incorporate risk management in project planning and execution
Identify and manage cross-enterprise risks
Provide integrated responses to multiple risks
Minimize operational surprises and losses
---
Who Should Attend
Managers and leaders from both the public and private sector who want to improve their organizational efficiencies and success by taking a more strategic approach to risk management.
---
Instructors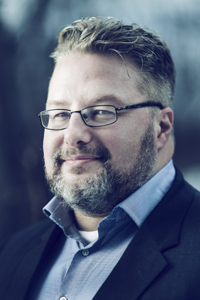 Tom Cooper
Dr. Tom Cooper is an Associate Professor at the Faculty of Business Administration, Memorial University.
As a facilitator and consultant, Tom has worked extensively with most of the major private sector employers in Newfoundland and Labrador including mining, technology, forestry, fisheries as well as oil and gas. He has also done extensive work with small and emerging businesses throughout the province and Atlantic Canada. Tom was recognized for his efforts with small and emerging businesses by being a two-time national finalist for mentor of the year through BDC/Futurpreneur. Tom has also worked with all levels of government in the province and sits on a number of private sector and not-for-profit boards.
Prior to taking his position at Memorial, Tom was a Senior Manager in PwC's consulting practice in London, United Kingdom for seven years. At PwC he worked with major international companies in the area of process improvement, governance, and risk. Tom holds a Ph.D. in Business from the University of Warwick, United Kingdom and undergraduate degrees from Memorial University. He is also a Certified Management Consultant.
---