Professional Development Information
Leading Organizational Change *ONLINE*
$445 + HST
---
Next Offering
July 5, 2022
08:30 AM - 04:00 PM (NDT)
---
Delivered virtually July 5, 2022, from 8:30am - 4:00pm, NST
---

Learn strategies to lead others through the change transition process and create understanding, acceptance, and buy-in.
This course explores change management practices to prepare, support, and help individuals, teams, and organizations successfully implement organizational change.  Supervisors and managers will learn the tools to identify change and develop a transition plan that will help employees navigate uncertainty while maintaining operations.   The course teaches the fundamentals of organizational change, common pitfalls, and strategies to successfully implement change.  Participants will learn the process of change and transition, their own response to change, how to interpret employee reactions to change, and how to respond effectively during the change cycle.
Key Learning Outcomes
Foundational theories of change management
Understanding change versus transition
Learn ways individuals and team experience change differently
The cumulative impact of change in the workplace
Develop change management communication plans, transition plans, and training plans that account for the scale and scope of change on the workforce
Responding effectively to employees' reactions to change and mitigating resistance
Integration and alignment of change management with project and operational plans
Continuing Education Contact Hours: 7
Past Participants Said:
"Recognize that change is not always a bad thing."
"Help me organize my work, define my goals and communicate that."
"This session will help me implement change in my organization."  
 You may also be interested in
---
Instructor(s)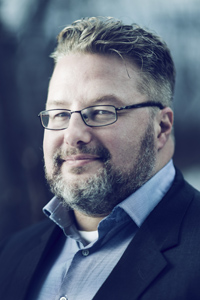 Tom Cooper
Dr. Tom Cooper is a Professor of Strategic Management at the Faculty of Business Administration, Memorial University. At MUN he lectures in the areas of strategy, risk management, corporate social responsibility and business ethics at both the undergraduate and graduate levels. His research is primarily focused on the interplay between strategy and risk management. Dr. Cooper's research has been published widely in industry and academic publications. He has won a number of awards for his research, teaching and engagement activities. 
Prior to taking his position at Memorial University, Dr. Cooper was a senior manager in PwC's Performace Improvement Consulting practice in London, UK. He is an active facilitator with Gardiner Centre at Memorial, a business advisor, board member, and is a Certified Management Consultant. 
Dr. Cooper is also a regular speaker to industry conferences on his research. He holds a doctor of philosophy (Ph.D.) in business from the Warwick Business School, University of Warwick as well as a Bachelor of Commerce (Co-op) and a Bachelor of Arts (Philosophy) from Memorial University. 
---