Professional Development Information
Investing in Employee Development
Learn strategies to increase the return on your organization's human resource investment and improve employee morale, productivity and loyalty.
Investing in Employee Development focuses on the value of employee development as a strategic organizational investment to enhance the skills of employees and improve productivity, loyalty, and retention.  The seminar defines employee development and teaches techniques for facilitating employee growth and development (mentoring, coaching, succession planning, and onboarding).  Participants will learn the components of an employee development program and understand how to develop a strategy for their organization.  The seminar uses case studies and exercises to practice employee development techniques and strategies.  Templates to guide employee development planning are provided for application in the workplace.
Key Takeaways:
Why employee development is important to the organization
The differences between and how to maximize informal and formal workplace learning
Methods to facilitate employee development, eg. learning plans, mentorship programs, coaching
How to develop individual and organizational learning plans
How to develop an employee development strategy for your department/organization
Continuing Education Contact Hours: 7 
This is a module in the Human Resource Professional Program.
Participant Feedback:
-"Great sharing of best practices and experiences." 
-"We will implement a mentoring/coaching program from what I have learned today."
-"This training will help correct some things but also provided knowledge that we are doing it right." 
---
Benefits
For Individuals
Learn strategies to increase the return on your organization's human resource investment
Know how to address skills gaps in existing human resources
Learn how to facilitate continuous development for employees
Understand different techniques for developing employee competence
Learn strategies for maximizing formal and informal workplace learning
For Organizations
Promote the creation of a learning organization
Understand the return on investment from employee development
Introduce strategies for developing individual and organizational learning plans
Know how to develop an employee development strategy
Understand the role of employee development in ensuring your workforce remains current and qualified
---
Who Should Attend
Business owners, managers, supervisors and human resource professionals.
---
Instructors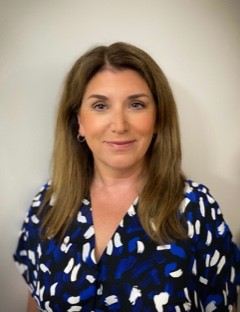 Lynn Best
Lynn Best is the President of CreAction Consulting, an organization that specializes in Workplace Learning and Employee Development. Lynn is a Certified Executive Coach, holding a PCC designation from the International Coach Federation. She has a Masters degree in Adult Education and two undergraduate degrees in Post-Secondary Education and Arts.
Lynn has experience working with private, public, and not-for-profit organizations, and has worked locally and internationally. She is a skilled facilitator who enjoys creating a collaborative learning environment. Lynn is passionate about workplace learning, particularly in the areas of executive coaching and coach training, leadership development, succession planning, and employee development.
---