Professional Development Information
Compensation Design & Planning
Ensure your organization is competitive by learning how to evaluate and design compensation plans and assess compensation needs to attract and retain the best talent.
Compensation directly impacts an organization's recruitment and retention strategies.  In this seminar, participants examine the role of compensation in the organization's strategic HR plan, key elements and practices of putting together a compensation plan to meet organizational objectives and pitfalls that occur and how these can be addressed.
Participants will learn how to design pay scales, perform compensation reviews on hard to fill roles, and benchmark to stay market competitive. The seminar discusses how to determine if an organization needs to lead, lag, or meet market average in terms of its compensation strategy, what total compensation includes and areas of flexibility, internal and external equity and how compensation maps to all areas of human resource management.
Learning techniques used in this session include listening, discussion, visual, group activities, and partner activities.
Topics Covered:
Compensation Planning Overview
Purpose and impact of compensation plans
Alignment with organizational strategy
Compensation Pitfalls
Compensation Practices and Analysis
Compensation related policies
Internal and external equity
Benchmarking and market analysis
Compensation Design
Designing and adjusting pay scales
Adjusting for hard to fill positions or economic climate
Job analysis and evaluation
Total Rewards
Variable pay and incentives
Benefits
Link to engagement, employee development , succession
Generational impacts
Application
Determine key organizational compensation gaps and areas of consideration
Key compensation do's and dont's
 This is a module in the Human Resource Professional Program.
---
Benefits
For Individuals
Examine current compensation practices for achieving organizational effectiveness
Gain a better understanding of how compensation strategy and practice needs to align with all areas of human resource management including overall employee engagement, employee development, and succession efforts
Learn how to compare a total compensation package to relevant market comparators
Know if an organization needs to lead, lag, or meet market average in terms of its compensation strategy
Identify key areas to include in an organization's compensation plan
For Organizations
Analyze key aspects of your organization's compensation practices and plan
Identify compensable factors that your organization requires in its positions through job analysis
Identify a compensation strategy and plan to attract and retain key talent
Understand how to determine if your organization's compensation plan is market competitive based on your industry and size
---
Who Should Attend
HR professionals, leaders, people managers, small business owners from any industry sector.
---
Instructors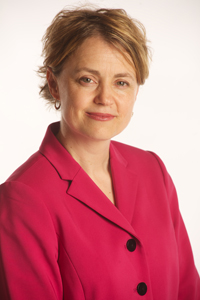 Heather Peters
Heather Peters is a Senior Consultant and the NL Practice Lead for Leadership, HR and Career Solutions at Knightsbridge Robertson Surrette. An insightful leadership coach, solutions-driven human resources consultant and energetic and engaging facilitator, Heather has helped hundreds of leaders and professionals engage teams and organizations in Canada and beyond.
 As a Senior Consultant and Coach, Heather can easily switch hats to deliver distinctive employee, team, leadership, career and HR solutions. She attributes this ability to over 20 years in leadership, entrepreneurial and strategic HR roles in the insurance, IT, human resources, healthcare and financial industries. Heather's hands-on business and organizational experience helps her connect with her clients and create long standing relationships based on trust and exceptional service.  Heather works mainly in the areas of Performance Management, Organizational Development, Compensation, and Policy, Leadership and Team Development, Succession Planning, Change Management and Career Transition.
Heather is passionate about learning and has completed her Master of Employment Relations (MER) from Memorial University, a Bachelor of Commerce (B. Comm.) from the University of Ottawa, is a Certified Coach (ACC) with the International Coach Federation (ICF), and is an Advanced Certified HR Professional with IPMA (IPMA-ACP). This commitment to life-long learning, coupled with 'in the trenches' experience, allows her to translate academic theory into relevant, impact driven solutions for her clients and also her students as a part-time instructor with the Faculty of Business at Memorial University.
---