Biology Field Courses
The Department of Biology offers a suite of local and international field courses designed to provide students with unique opportunities to gain hands-on experience in different field sites. All field courses are run based on levels of interest.
---
The Bonne Bay Marine Station is located on the west coast of the island in the quaint, coastal community of Norris Point. Surrounded by Gros Morne National Park, the Bonne Bay area exhibits unparalleled diversity of habitat, marine plants, fish and invertebrates that cannot be matched anywhere else in northeastern North America.

---
The Department of Biology offers a selection of undergraduate courses at the Bonne Bay Marine Station during the Spring/Summer semester.
The suite of Biology courses offered at the Bonne Bay Marine Station include, but are not limited to:
Biology 3014 - Biology and Ecology of Boreal and Arctic Seaweeds


Biology 3709 – Marine Principles and Techniques


Biology 3712 – Benthic Biology


Biology 3714 – Estuarine Fish Ecology


Biology 4710/OCSC 4500 - Experimental Marine Ecology of Newfoundland Waters


Biology 4912 – Biology of Marine Mammals
Biology 4914 – Marine Mammal Acoustics
Biology 4810/4820 – Marine/Terrestrial Research Field Course
---
For additional information regarding upcoming Bonne Bay field course offerings, please contact Biology's Academic Program Officer.
---
Memorial's Harlow Campus is used by both professional schools and academic departments to offer individual courses and complete programs. The campus is also utilized by faculty members and graduate students conducting research or further study in the UK.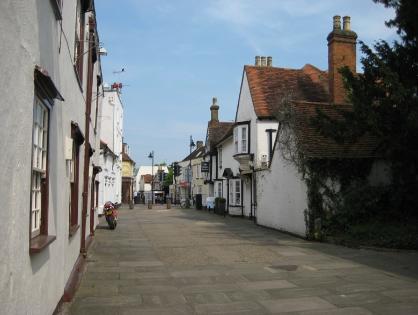 ---
The Department of Biology offers two (2) undergraduate courses at Harlow during the Spring semester: BIOL 4910 (Vertebrate Diversity and Adaptation) and BIOL 4911 (Applied Biology)
A Non-Majors Course BIOL 3820 (Foundations of Biology), when offered, takes place over the entire month of May.
---
No courses are currently offered at Memorial's Harlow Campus.
---