Public Affairs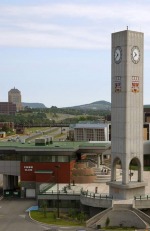 Memorial University is a large and important public institution in Newfoundland and Labrador.
What happens here matters to the people of the province. They have a vested interest in the institution. It is their university.
The Public Affairs unit assists the senior executive and the Board of Regents of the university and provides consulting and other services to senior management (deans and directors, etc.) throughout the university on specific matters relating to government relations, issues management and strategic communications.
For more information, contact:
Paula Dyke
Acting Director of Public Affairs
Division of Marketing & Communications
Tel: 709-864-8665
Fax: 709-864-8699