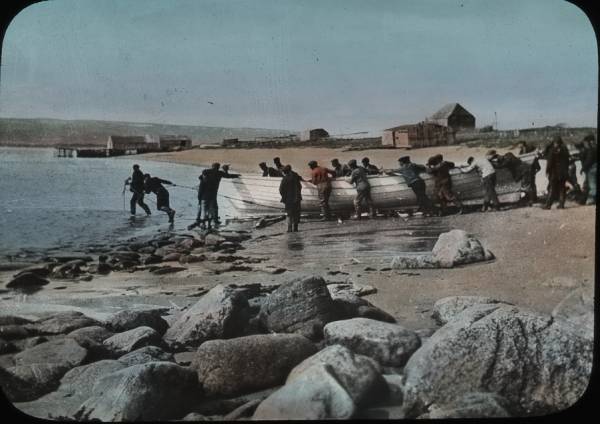 Many men dragging boat across sand to water, 1915.
From the Edith M. Howes Collection, The Peary-MacMillan Arctic Museum and Arctic Studies Center, Bowdoin College, Maine, and used with the kind permission of the museum.
(Edith Howes, who created these beautiful glass lantern slides, was a nurse from New England working at the Battle Harbour Hospital in 1915. The slides are from Battle Harbour area and the Straits of Belle Isle.)
Photo obtained by Greg Mitchell.
back to howes collection