Women in Leadership: Leading Practices for Organizations
Learn how to increase the number of women in leadership roles in your organization by gaining a better understanding of the barriers that women face and discover actions that can mitigate these obstacles.
This interactive one day seminar is designed to allow decision makers in organizations to understand what they can do differently in order to increase the number of women in their leadership ranks. Focused on evidence-based leading practices (both organizational and management), participants will walk away from this session with actions they can take to increase the number of women in leadership roles in their organizations.
Key takeaways:
Explore the business case for promoting women into leadership roles
Understand the facts of where women as a group are in terms of leadership roles
Explore the barriers that women face, and the types of organizational and management practices that can mitigate these barriers
Understand evidence-based policies and practices that promote women into leadership roles
Compare what your organization is doing now, with what it could be doing differently
Create a plan for your organization to promote more women into leadership roles
You may also be interested in: Women in Leadership: Recognizing and Strengthening Your Advantages
Find out more about this seminar by attending our Information Session on October 27th 
---
Benefits
Awareness of the issues women face in aspiring to leadership roles
Make better hiring and promotion decisions
Know how to encourage and develop women who are high potential talent
Leverage and develop your best talent
Create more diversity in the leadership ranks
Prepare for succession planning
Create a more equal opportunity workplace
---
Who Should Attend
Leaders in any organization who influence and/or are interested in policies and practices that promote women into leadership roles.
---
---
Instructors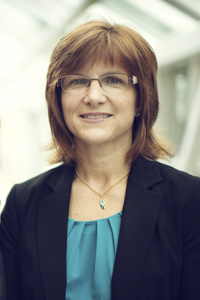 Kara Arnold
Kara Arnold, PhD is Professor of Organizational Behaviour and Human Resource Management at Memorial University's Faculty of Business Administration. During her tenure at the Faculty of Business she has served as Associate Dean of Research, Director of the PhD and MSc Programs, and Area Group Coordinator. Kara's research focuses on leadership, diversity and employee well-being, and she integrates this in her work with clients in the areas of leadership, interpersonal skills and team building, helping them through organizational issues and challenges.
---