Innovation: From Vision to Reality
Learn a proven innovation process that contributes to the development of a culture of innovation in organizations.
Innovation: From Vision to Reality engages participants in the process of creating, developing and implementing innovation.  This seminar uses a combination of lecture, relevant case study, small group assignments and classroom discussion to present a process for innovation from idea generation to implementation.
This is a core module in the Public Sector Leadership and Management Development Program.
---
Benefits
Understand innovation teams
Understand the process of innovation 
Learn to apply and implement innovations
Know how to improve public sector effectiveness through the use of innovation
Learn how to introduce and implement an effective innovative process 
---
Who Should Attend
Leaders and managers who wish to develop their understanding of the innovation process and how it applies in a public sector environment.
---
Details
Understand the process of innovation and how to create a culture of innovation in organizations through professional development in:
Generate visions and ideas
Create the culture within the organization which supports innovation
Identify the drivers for innovation and how to capture visions and ideas
Form the innovation team
Apply the innovation process to realize opportunities
Apply the innovation process to work processes, team interaction and work structures
Develop Innovation Statements
Identify and overcome barriers to innovation
Prioritize innovations to ensure those with the highest impact are realized first
Develop the business effectiveness strategy and detailed implementation plans that ensure successful execution of the innovations
Identify benefits to each innovation
Continuing Education Contact Hours: 14
---
---
Instructors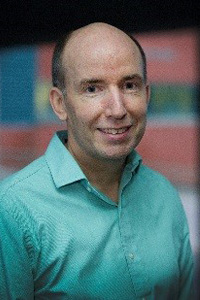 Andy Fisher
Andy Fisher is an Associate Professor in Mechanical Engineering and is the Associate Dean (Undergraduate) of the Faculty of Engineering.  His teaching and research is in the area of product design and development, lean manufacturing, 3D printing and innovation.  After graduating from Queen's University in Mechanical Engineering, he worked overseas for several years in the oil industry.  He then returned to Canada to complete graduate studies in manufacturing at McMaster University. He held numerous teaching and leadership positions at the Marine Institute, including directing the Fishing Technology Unit, before joining Memorial's Faculty of Engineering and established the Manufacturing Technology Centre (MTC) as a way of enhancing interaction with industry.  His research focus was on ways to facilitate responsive and impactful applied R&D project activity with industrial partners.  He subsequently left Memorial in 2000 to help establish Garrison Guitars in his role as plant manager and chief technology officer during its start-up phase. In 2004, he rejoined Memorial's Engineering Faculty and became the first Director of Industrial Outreach and he worked extensively on product and process development with local companies.  In 2009 he was appointed as the Associate Dean (Undergraduate) and has facilitated innovative developments in the undergraduate engineering programs. Andy has held executive positions, including president for the Canadian Engineering Education Association. He continues to work with local companies and is advisor and mentor to several start-up firms.  He chairs Memorial's Innovation Coordination Committee and is regularly asked to speak and facilitate in both the private and public sectors.
---