Professional Development Information
Implement a succession planning strategy that will prepare your organization now for key personnel changes that will occur in the future. 
HR Succession Planning leads participants through the process for developing a plan focused on leadership continuity, improved knowledge sharing, and transitioning people into critical roles.   The seminar defines succession planning, details the importance of succession planning in an organization, and explains the conditions for successful succession planning.  Participants will understand the process for establishing a succession plan and how to align the plan with an organization's strategic plan.  The seminar also explores succession planning in a family run business.
This is a module in the Human Resource Professional Program.
---
Benefits
For Individuals
Understand the structure and process of succession planning
Learn the methodology from risk assessment to action planning
Contribute to the continued success of your organization
Learn succession planning tools and techniques
Share ideas and experiences
Capitalize on existing talent
For Organizations
Introduce best practices in succession planning
Learn how to define key roles
Include succession planning in the organizations strategic plan
Make employees aware of the importance of succession planning
Understand criteria for succession and capacity planning
Introduce strategies to support long term success and continuity
Understand how succession planning can help minimize risk and maintain organizational stability
---
Who Should Attend
Businesses, not-for-profit organizations, and government agencies benefit greatly from succession planning which ensuring your human resources are prepared to achieve your organizations long-term goals.   
This seminar is beneficial for business owners, managers, supervisors and human resource professionals in all sectors and industries.
---
Details
Understand the value of investing in your employees through professional development in:
The best practices of succession planning
Identifying where potential personnel gaps exist in your organization
The four steps to succession planning

Conduct a risk analysis
Identification of high-potential employees
Development of high-potential employees
Monitor the succession process for strategic value to your institution

The challenges of implementing a succession plan
Developing an action plan to begin implementing a succession plan
Continuing Education Contact Hours: 7 
---
Instructors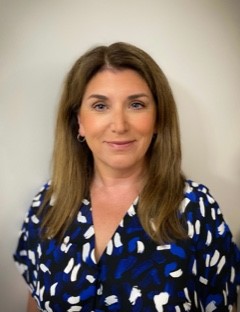 Lynn Best
Lynn Best is the President of CreAction Consulting, an organization that specializes in Workplace Learning and Employee Development. Lynn is a Certified Executive Coach, holding a PCC designation from the International Coach Federation. She has a Masters degree in Adult Education and two undergraduate degrees in Post-Secondary Education and Arts.
Lynn has experience working with private, public, and not-for-profit organizations, and has worked locally and internationally. She is a skilled facilitator who enjoys creating a collaborative learning environment. Lynn is passionate about workplace learning, particularly in the areas of executive coaching and coach training, leadership development, succession planning, and employee development.
---