Professional Development Information
Fundamentals of Client Service
Learn how to develop customer service competencies that truly surpass your customer's expectations and give you the edge you need to be a successful business.
Each and every one of us serves clients, whether we realize it or not. Maybe you're on the front lines of a company, serving the people who buy your products. Perhaps you're an accountant, serving the employees by producing their pay checks and keeping the company running. Or maybe you're a company owner, serving your staff and your customers.
This seminar will examine all types of customers and evaluate how you can serve them better and improve your organization in the process. Participants will be provided the fundamental skill-sets to conduct in-person and over the phone techniques, deal with difficult customers, and generate repeat business.
Topics Covered: 
Who we are and what we do in customer service
Establishing your attitude
Identifying and addressing customer needs
In-person customer service
Giving client service over the phone
Providing electronic customer service
Recovering difficult customers
Understanding when to escalate
How to WOW customers every time
Participant Feedback:
-"Very informative, lots of opportunities for discussion and points were well illustrated by real world examples."
-" Learned that you should identify problems before trying to resolve!"
-" A great reminder of how important the fundamentals of custom service are!" 
Continuing Education Contact Hours: 7
---
Benefits
For Individuals
Build stronger customer relationships
Recognize how your attitude affects customer service
Identify your customers' needs
Provide outstanding customer service over the phone
Connect with customers through online tools
Learn to deal with difficult customers
Deliver quality service to generate loyalty
For Organizations
Use outstanding customer service to generate return business
State what customer service means in relation to all your customers, both internal and external
Differentiate your organization as providing exceptional customer service
Improve competitiveness in the market
---
Who Should Attend
Managers, team leaders, frontline supervisors, customer service directors or anyone responsible for protecting your brand or customer service leadership who wants to improve the quality of service and ensure customer satisfaction.
---
Instructors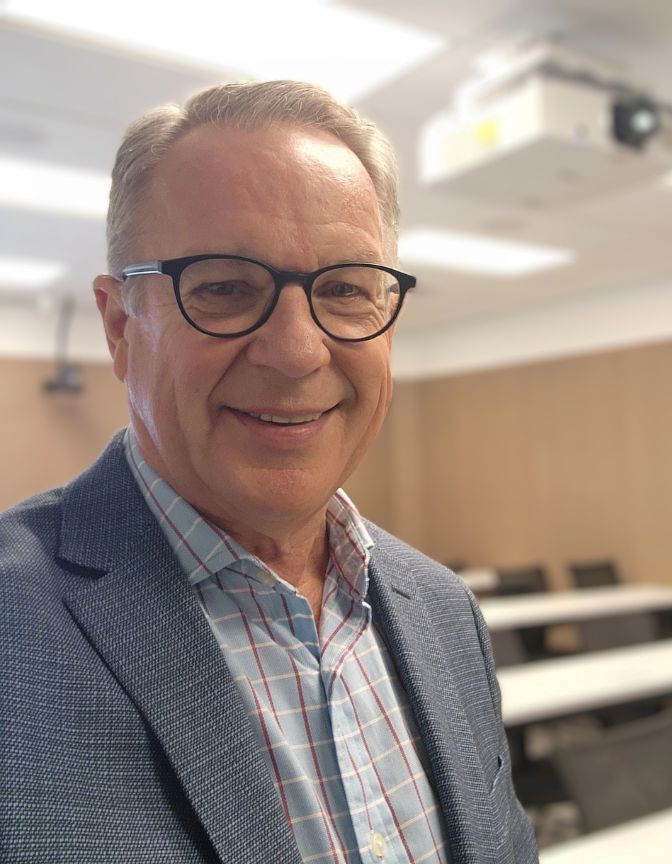 Craig Matthews
Craig Matthews is the founder and owner of NewView Consulting.
Craig's driving purpose in life, and the mission of NewView Consulting, is to "help individuals and organizations get from where they are to where they want to be."
With a diverse background of managerial and human resource development experience in healthcare, adult education, the pharmaceutical and airline industries, plus numerous Awards of Excellence to his credit, Craig's infectious enthusiasm for personal and professional excellence has been inspiring individuals and teams for over 25 years.

Craig is a Certified EQi2.0, Emotional Intelligence Coach and is an Associate in Eastern Canada for the proven programs, Effective IntelligenceTM and Emotional PowerTM.

Craig holds a B.Sc. (Honors) from the University of Guelph, a Certificate in Technical and Vocational Education, is a Registered Respiratory Therapist, and has completed a Certificate in Leadership Studies from Memorial University of Newfoundland. In 2007 Craig was honored to be selected as a Certified Coach for the world-class, Lead Without Title workshop available from famed author and international leadership expert, Robin Sharma (www.robinsharma .com). His current personal development pursuits include ongoing studies in leadership and human psychology.
---