Essential Communication Skills for Professionals
Build your professional image and improve your organizational effectiveness by acquiring the skills needed to communicate confidently and effectively. 
How we communicate in our work environments is constantly changing. The norm for our day-to-day communications is now a world of e-mail and text-messaging, interspersed with face-to-face communications. Recognizing the importance and etiquette required for interpersonal and organizational communication is critical for your professional success. This seminar will address all forms of communication used in the workplace and give you the skills you need to communicate successfully.
This is a module in the  Professional Communication Skills Program.
Past Participants Said:
"This seminar was extremely useful to not only reinforce communication concepts, but to shed light on areas that I had not considered. Very valuable course."
"This seminar focuses on today's communication challenges and how to solve them. Very valuable course, a must for an business" 
"Get in to see Lynn!" 
---
Benefits
Strengthen business communication skills
Learn solutions for communication challenges
Gain confidence in all areas of business communication
Build professional image
Improve organizational effectiveness
Understand  the importance of active listening in communication
Introduce current communication  protocols to the organization
Improve overall organizational communications
Build an effective and confident team of communicators
---
Who Should Attend
Managers, supervisors and professionals who want to build their written, oral, and non-verbal communication skills.
---
Details
Build your competencies in written, oral, and non-verbal communication through professional development in:
 Active listening and questioning
The importance of diplomacy and tact in communications
Adapting communication style to suit the audience
Interpersonal and organizational communications at all levels 
Text-messaging, e-mail, and mobile etiquette
The power, influence and impact of non-verbal communication
Continuing Education Contact Hours: 7 
---
---
Instructors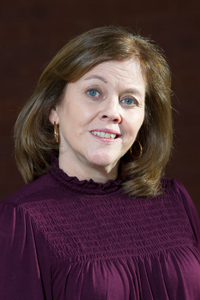 Lynn Morrissey
Lynn Morrissey has over 25 years' experience as a facilitator, consultant, and educator.  She has taught academic courses in communications, organizational behaviour, and human resources, at the Faculty of Business Administration, Memorial University. She has received many awards for her contributions including the Dean's Teaching Award, the Dean's Service Award, the Dean's Citizenship Award, the President's Award for Distinguished Teaching and most recently the Queen`s Diamond Jubilee Medal (2012).
Lynn has a long-standing relationship with the Gardiner Centre, instructing professional development seminars that focus on various fields of workplace communications and facilitation skills. Lynn's industry experience includes writing training and development strategies, developing training plans, leading performance development processes, conducting communications reviews, facilitating strategy sessions, and executive coaching.
In her 'spare time' Lynn is also Faculty Advisor for Enactus (formerly SIFE) Memorial, an international student organization focusing on enhancing entrepreneurial skills and community development.  Under Lynn's mentorship, the Enactus Memorial team has consistently achieved top awards and accolades at both the national and international levels. In 2007 Lynn was awarded the John Dobson Faculty Advisor of the Year in Canada for her work with her Enactus team.
---