Eliciting User Requirements for the Business Analyst
Learn how to elicit, document and identify correct user requirements.
Eliciting User Requirements for the Business Analyst from Schulich Executive Education Centre (SEEC) provides in-depth training in how to elicit, document, and identify correct user requirements. Participants will learn the key techniques for communicating with stakeholders, learning  how to capture their requirements, their purposes, strengths, and knowing when to apply them.
SEEC is a pioneer in the BA training field in Canada. All SEEC  courses are aligned with the latest version of the IIBA Body of Knowledge (BABOK) and they award Certified Education Units for CBAPs, and Professional Development Units for PMPs. 
Eliciting User Requirements for the Business Analyst provides 3 days of training and 21 CDU/PDUs.
---
Benefits
Better understand the responsibilities of the business analyst in requirements
Improve your knowledge of elicitation methods for Agile, Waterfall and Iterative
Become more familiar with elicitation techniques, their purposes, strengths and weaknesses
Identify characteristics of excellent requirements
Know more about Requirements acceptance
Improve problem solving techniques
Improve communication with stakeholders
Develop experienced business analysts who can lead projects with cost savings, accurate time to market, and, most importantly, solutions that meet your organization's business needs.
---
Who Should Attend
Business analysts, project managers, and business owners who wish to learn current industry best practices and gain knowledge which can be immediately applied in their organization.
---
Details
Eliciting User Requirements for the Business Analyst provides in depth professional development in the following areas:
Introduction to Elicitation
Role of the BA in Requirements Elicitation
Elicitation inputs, outputs and elements
Review stakeholders – how they process information
Understanding requirements
Business
Stakeholder
Solution (functional and non-functional)
Transition
Elicitation methods for planned and change driven approaches: Waterfall, Iterative and Agile
Elicitation Techniques
General and advanced techniques
Advantages and disadvantages
Understanding which techniques to use, when and with whom
Planning an elicitation session
Effective Requirements Communication with Stakeholders
Review communication styles of stakeholders such as visual, auditory, tactile and verbal
Learn how to ask the right questions from the start
Apply effective listening and clarifying techniques
Identify how to prepare an effective requirements package
Characteristics of Excellent Requirements
Write quality requirements from stated stakeholder needs
Identify different ways to express quality requirements
Prioritizing Requirements
Identify what elements are needed to effectively prioritize requirements
Learn several different prioritization strategies
Establish which dimensions to use such as urgency, cost and complexity
Determine which prioritization strategies work best
Identifying High Risk Requirements and Response Strategies
Qualitative and quantitative requirements risk assessments
Specify requirements risk budgets using expected monetary value
Set requirements risk priorities
Create requirements risk response strategies
Managing Requirements Sign Off
Assess organizational readiness
Assess stakeholder readiness
Learn how to obtain incremental sign-off
Plan a structured walk through
Continuing Education Contact Hours: 21
---
---
Instructors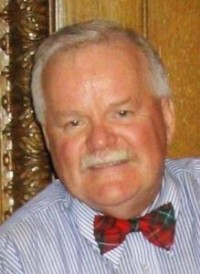 Bud Lush
Bud Lush, MSc, PhD, FRCPM, CLP, is co-founder, chair & chief technical officer of Atocrates Project Sciences. He is a perennial award-winning international consultant/instructor.
---