Developing a Human Resource Plan
Learn a process for developing an effective human resource plan to ensure that your organization has the right people, with the right skills, in the right jobs.
Developing a Human Resource Plan guides participants through a step-by-step process to developing a human resource plan that includes: staffing, forecasting, performance management, compensation, and employee development.  Participants will learn how the human resource plan links to the organizational strategic plan and contributes to employee morale and overall organizational success. 
The seminar explains a process for assessing current and future human resource challenges and how to use recruitment, succession planning and retention strategies to address these issues.  Participants will learn how to prioritize issues and develop strategic staffing solutions.  The seminar also teaches the process of developing action plans for successfully communicating, executing, and monitoring the human resource plan.
This is a module in the Human Resource Professional Program.

---
Benefits
Build knowledge of human resource planning frameworks
Understand how the human resource plan impacts organizational culture
Identify your role in human resource planning
Learn how to relate the human resource plan to organizational strategy
Understand performance management
Use HR planning skills to contribute to the success of overall organizational strategy
Learn how to identify and manage gaps in existing human resources
Understand how to gain competitiveness through the management of people
Enhance management ability to initiate HR planning and "live" the plan
Introduce strategies to improve performance management
Know how to develop a plan to attract, retain and develop employees
Learn techniques for integrating the human resource plan with overall business strategies
Generate support for the process of human resource planning
---
Who Should Attend
Managers and supervisors, business owners, and professionals responsible for the human resource function in your organization.
---
Details
Build your competencies in human resource planning through professional development in:
The importance of human resource planning
Understanding your role in human resource planning
How human resource planning links with corporate strategy
How to conduct an environmental scan
The human resource planning process
The key elements of a human resource plan: staffing performance appraisal; compensation; and employee development
How the human resource plan impacts organizational culture 
Continuing Education Contact Hours: 7
---
---
Instructors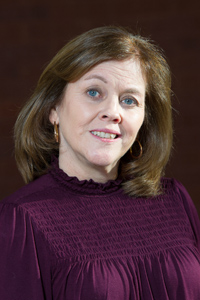 Lynn Morrissey
Lynn Morrissey has over 25 years' experience as a facilitator, consultant, and educator.  She has taught academic courses in communications, organizational behaviour, and human resources, at the Faculty of Business Administration, Memorial University. She has received many awards for her contributions including the Dean's Teaching Award, the Dean's Service Award, the Dean's Citizenship Award, the President's Award for Distinguished Teaching and most recently the Queen`s Diamond Jubilee Medal (2012).
Lynn has a long-standing relationship with the Gardiner Centre, instructing professional development seminars that focus on various fields of workplace communications and facilitation skills. Lynn's industry experience includes writing training and development strategies, developing training plans, leading performance development processes, conducting communications reviews, facilitating strategy sessions, and executive coaching.
In her 'spare time' Lynn is also Faculty Advisor for Enactus (formerly SIFE) Memorial, an international student organization focusing on enhancing entrepreneurial skills and community development.  Under Lynn's mentorship, the Enactus Memorial team has consistently achieved top awards and accolades at both the national and international levels. In 2007 Lynn was awarded the John Dobson Faculty Advisor of the Year in Canada for her work with her Enactus team.
---